Exclusive: Working parents lose out on free school meals
Children aged eight or over and whose parents get working tax credits are excluded from free school meals
Richard Garner
Monday 22 September 2014 00:03 Comments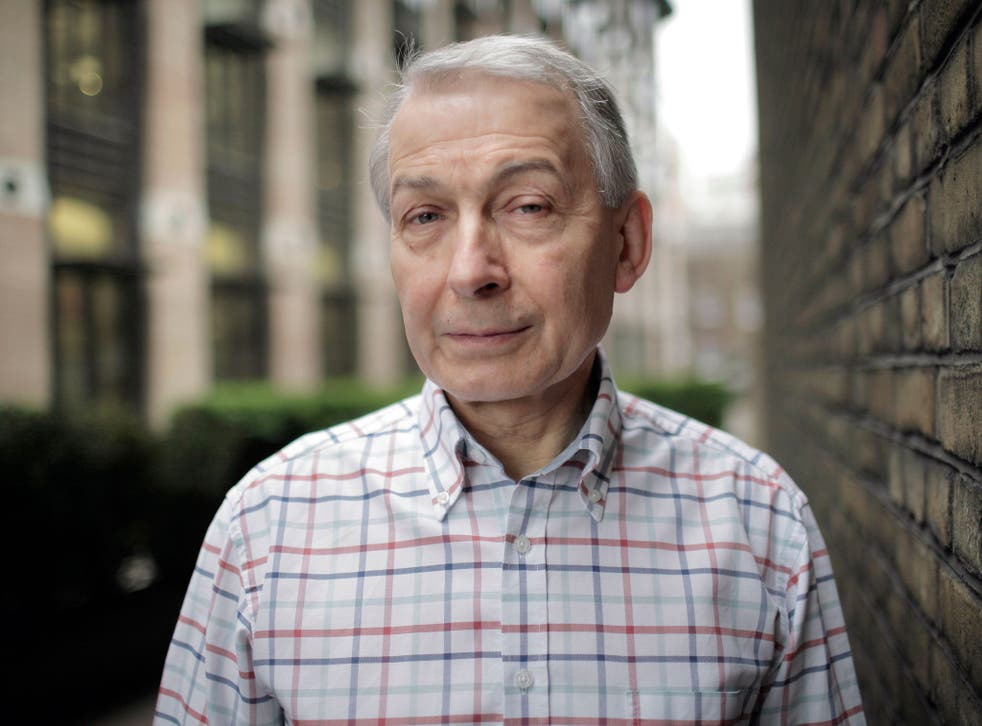 More than 1.5 million poor children over the age of eight lose out on free school meals because their parents are in work, a leading anti-poverty campaigner reveals today.
Labour MP Frank Field told The Independent that research by his office had uncovered that parents in receipt of working tax credits no longer qualify for free school meals, even if their income is below the eligibility threshold of £16,190 a year.
All children aged four to seven now qualify for free school meals regardless of income, under an initiative by Liberal Democrat Deputy Prime Minister Nick Clegg.
However, if they are aged eight or over and their parents get working tax credits, children are automatically excluded from free school meals even if their family's income would otherwise have made them eligible.
According to the House of Commons library, around two million dependent children are in working families with incomes of less than £16,000 a year and in receipt of tax credits. Of those, only 450,000 are in infant classes and therefore covered by the new, universal free school meals policy.
"One and a half million poor children are being punished by the system because their parents are working for their poverty," said Mr Field. "As well as trying to cover their rent and utilities, these families are told that they must somehow find huge sums in their budget to make sure their children get a decent meal at lunchtime.
"The clear message given to poor parents is that it doesn't pay to work – the total opposite to government rhetoric."
In an interview with The Independent, Minister of State for Schools David Laws said the Liberal Democrats were committed to expanding the universal free school meals scheme to all primary school children in the lifetime of the next government, if they were part of it. The party would insist the expanded provision came into effect by September 2019, before the following election.
However, Mr Field argued that the parents caught out by the working tax credits trap should be "next in line for help before any parents on higher incomes are given free school meals". He said parents of children under eight were getting free meals "even though their parents are on higher incomes and in the past paid for meals for their children".
The new free school meals initiative was brought in for the first time this term, although local authorities claimed they had not been given enough cash to ensure all schools could equip themselves with the right facilities to provide the meals.
Mr Field added that the figures showed a further 38,000 out-of-work families claiming child tax credit were in the same position because their household income "was deemed to be too high", describing this as "equally appalling".
A spokeswoman for the Government said: "Thanks to our plan for education, 1.5 million infant school pupils are now receiving a free, nutritious hot meal every day.
"We are helping schools target support for the most disadvantaged children through the 'pupil premium', worth £2.5bn this year." The extra cash is given to schools for each disadvantaged pupil they take.
She added: "Our welfare reforms are improving the lives of some of the poorest families in our communities."
Register for free to continue reading
Registration is a free and easy way to support our truly independent journalism
By registering, you will also enjoy limited access to Premium articles, exclusive newsletters, commenting, and virtual events with our leading journalists
Already have an account? sign in
Join our new commenting forum
Join thought-provoking conversations, follow other Independent readers and see their replies