Exclusive: Young people 'want UK to stay in Europe': Four in 10 adults aged 18 to 24 are 'firmly in favour' of membership, poll shows
Younger voters view free movement within the EU as a 'two-way street'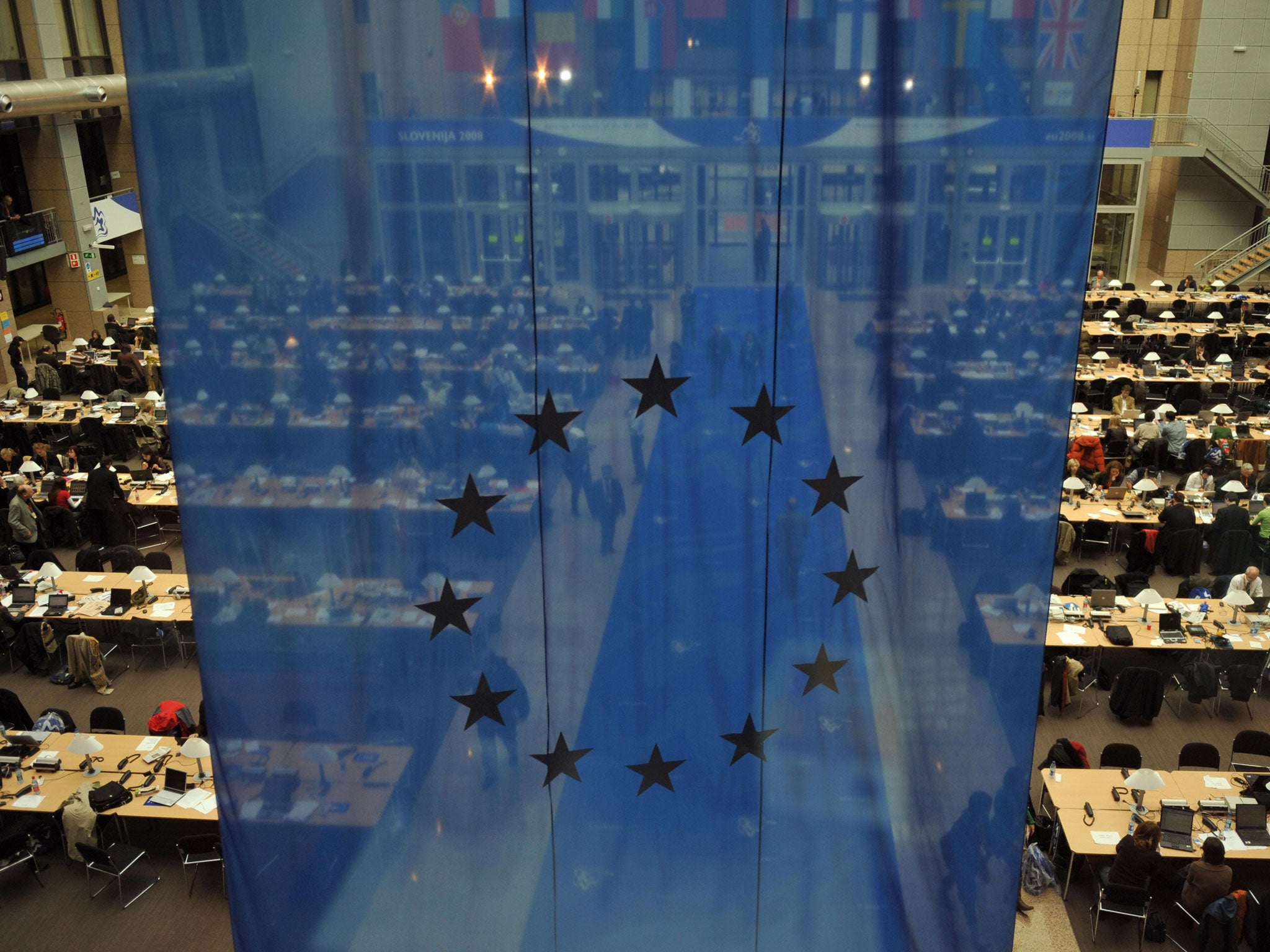 Young Britons are significantly more pro-European than older generations and fear that leaving the EU would jeopardise their job prospects at home and on the Continent, research suggests.
A "generation gap" has opened up in British attitudes to Europe, with young people who have grown up with the freedom of movement reluctant to give up the right to pursue career opportunities in other EU countries.
Younger voters are also more worried that politicians' aggressive language towards eastern European migrants could stoke up community tensions, according to the poll for the British Future think-tank. Sunder Katwala, its director, said the survey showed younger voters viewed free movement within the EU as a "two-way street".
He added: "While some older Britons might want to pull up the drawbridge to stop more people getting in, their grandchildren are worried that this could stop them getting out to find work."
The poll by ICM Research, which will be published this week, found that 41 per cent of adults aged between 18 and 24 were either firmly in favour of EU membership or leaning towards support, against 32 per cent who took the opposite view – a pro-EU gap (after rounding) of eight points. By contrast, the survey found an anti-EU majority of 25 points among the over-65s, with 60 per cent strongly against continued membership or leaning towards that stance, and only 35 per cent taking the opposite position.
The findings come two weeks before transitional controls on the right of Romanians and Bulgarians to work in Britain are lifted. The potential influx of thousands of migrants from two of the newest EU member states from 1 January threatens to propel the issue of Britain's place in Europe to the top of the political agenda.
More than 70 Tory MPs are calling for David Cameron to defy the European Commission and retain the controls. The UK Independence Party plans to put the arrival of Romanians and Bulgarians at the heart of its European elections campaign next year.
The Coalition has announced a series of measures designed to deter "benefit tourists" from EU member states and Theresa May, the Home Secretary, is drawing up proposals to toughen Britain's stance on "freedom of movement" within the EU. The findings of the British Future poll imply that a referendum on EU membership could divide the country down generational lines, rather than by class, gender or geography. Mr Cameron has promised a national vote by the end of 2017 if the Conservatives win the next election.
Fear about what impact withdrawal from the EU will have on jobs appears to be the key reason for the gulf between age groups. Asked what risks would influence their decision in a referendum, 82 per cent of young voters named the effect on the economy and employment, compared with 62 per cent of over-65s. The gap was even more striking among voters who raised concerns about Britons' potential loss of the right to work in the EU, with 77 per cent of under-25s citing it as a risk, against 49 per cent of older voters.
More than three-quarters (76 per cent) of those aged 18 to 24 are worried about losing EU inward funding for disadvantaged areas of the UK, versus 54 per cent of the 65-plus group who viewed this as a risk.
Younger people said they were concerned that the UK's response to EU migration should not discriminate against newcomers, which is likely to reflect how this age group has been brought up in a much more multiracial society than their older relatives. By a majority of nearly eight to one (70 per cent to 9 per cent) they agreed with the statement: "People are worried that immigration from Romania and Bulgaria will put pressures on local public services and we need to manage that. But let's not stir up tensions before they've even got here – we can deal with the issues without being prejudiced". In contrast, the statement was supported by a majority of less than two to one among over-65s (56 per cent to 29 per cent).
"Our research found this is a more liberal generation… more relaxed about Europe and also keen to keep prejudice out of any debate about immigration," Mr Katwala added.
It has emerged that the Coalition has drawn up plans to limit the extent of free movement within the EU. It suggests an annual cap could be set to cut net migration from EU countries by 30,000 from the current 106,000 a year. A leaked policy document also floats the idea of blocking EU nationals from claiming benefits or tax credits for their first five years in the UK.
The ideas – which are likely to run into strong resistance in Brussels – would mean that professionals and highly skilled migrants from countries such as Germany and France would be allowed to move to Britain only if they had a job waiting for them.
Case study
Angus Gordon, 23, from Manchester, moved to Germany in January 2013. He teaches English to business clients around Berlin
"Before I migrated to Germany, the European Parliament wasn't on my agenda. Since migrating, that is no longer the case and I share the fears expressed in this survey about losing that free movement.
"I originally moved because of the employment situation in Britain. There was no shortage of opportunities abroad. I just loved the ease with which I could move and I remember remarking at the time to my parents that it seemed even easier to move to Germany, paperwork-wise, than it did to get a job in my local area.
"I am concerned [about potential movement restrictions]. I think it would be a tragedy to lose such a privilege. I had American and Australian colleagues in Kiel who were always fretting about visas and I was marvelling at how great it was that I didn't have that inconvenience."
Join our commenting forum
Join thought-provoking conversations, follow other Independent readers and see their replies