Theresa May opts for weaker package of measures on excessive boardroom pay
The Prime Minister waters down plans for worker representation on boards and shareholder votes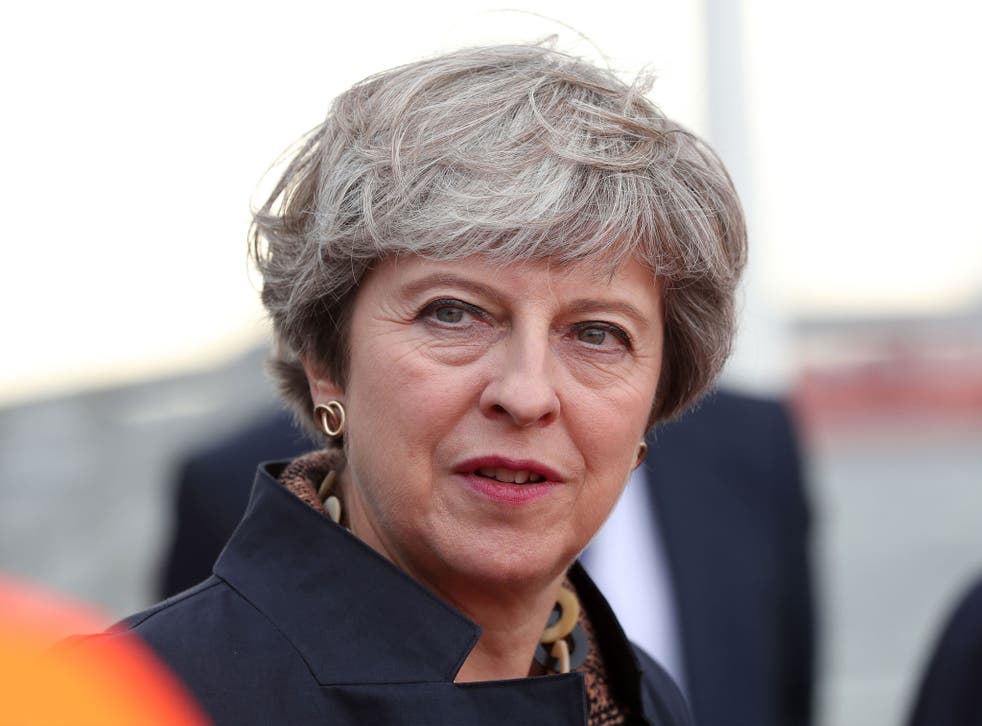 Theresa May has confirmed she will not implement tough measures to crackdown on excessive executive pay, instead adopting a diluted set of policies.
The Prime Minister said that bosses who milked their companies had become the "unacceptable face of capitalism" as she announced a package of measures designed to show her party is prepared to tackle boardroom irresponsibility.
But they will fall short of previously floated plans to give workers representation in the boardroom and shareholders more significant votes on bosses' pay.
The Independent has reported how big business has been given a commanding influence on the direction of the Brexit, in the UK and Brussels.
Writing in the Mail on Sunday, Ms May stressed her support for the majority of British businesses, which she said understood the need to respond to the concerns of employees and shareholders.
But she went on: "Too often in recent years, we have also seen another, unacceptable, face of capitalism. A minority of firms are falling short of the high standards we expect of them.
"Some have deliberately broken rules that are designed to protect their workers. Others have ignored the concerns of their shareholders by awarding pay rises to bosses that far outstrip the company's performance."
She added: "When big businesses are brought into disrepute, public trust in an open, free-enterprise economy is weakened. It is bad for individual workers and companies, but also damages the social fabric of our country. It emboldens those on the far left who hate to see business succeed."
Brexit: the deciders

Show all 8
Ms May said the Government reforms would include measures to ensure workers' voices were "properly heard in the boardroom", but made clear listed companies would choose for themselves whether to do this by having an employee advisory panel, a dedicated board member or an employee representative on their board.
A new public register will also be established by the end of this year, listing companies which have faced shareholder revolts over salaries and bonuses, she said.
The register will enable potential investors to identify firms where existing shareholders do not feel that bosses' rewards are justified.
Ms May warned that she was ready to take "further steps" if businesses did not respond positively.
The corporate responsibility drive was part of Ms May's personal agenda, driven by former aide Nick Timothy, often to the irritation of more business-minded Conservatives.
But with Ms May in a weaker position since the election, Chancellor Philip Hammond is said to have blocked plans to put workers' representatives directly on to boards, and the idea of giving shareholders more power to veto excessive pay have also been dropped.
A source close to labour leader Jeremy Corbyn said: "Yet more words and no action from May. Fat cats, rip off bosses, tax dodgers and billionaire bankers – the whole rigged system – support the Tories because the Tories support them.
"If May meant what she said, she'd adopt Labour policies on pay ratios to tackle excessive pay, enhance trade union rights so workers get a fairer deal, crack down on tax cheats, and reverse the Tories' tax giveaways to corporations and the richest. Instead she runs a country for the few, at the expense of the many."
The measures are still likely to face resistance from pro-business Tories. Backbencher George Freeman, a former minister and head of the PM's policy board, warned on Saturday that Ms May's Government was "flirting with anti-capitalism" rather than promoting "real entrepreneurship".
Register for free to continue reading
Registration is a free and easy way to support our truly independent journalism
By registering, you will also enjoy limited access to Premium articles, exclusive newsletters, commenting, and virtual events with our leading journalists
Already have an account? sign in
Join our new commenting forum
Join thought-provoking conversations, follow other Independent readers and see their replies