Ex-MP Ann Widdecombe to tackle drink culture
Sherna Noah
Tuesday 17 April 2012 11:25 Comments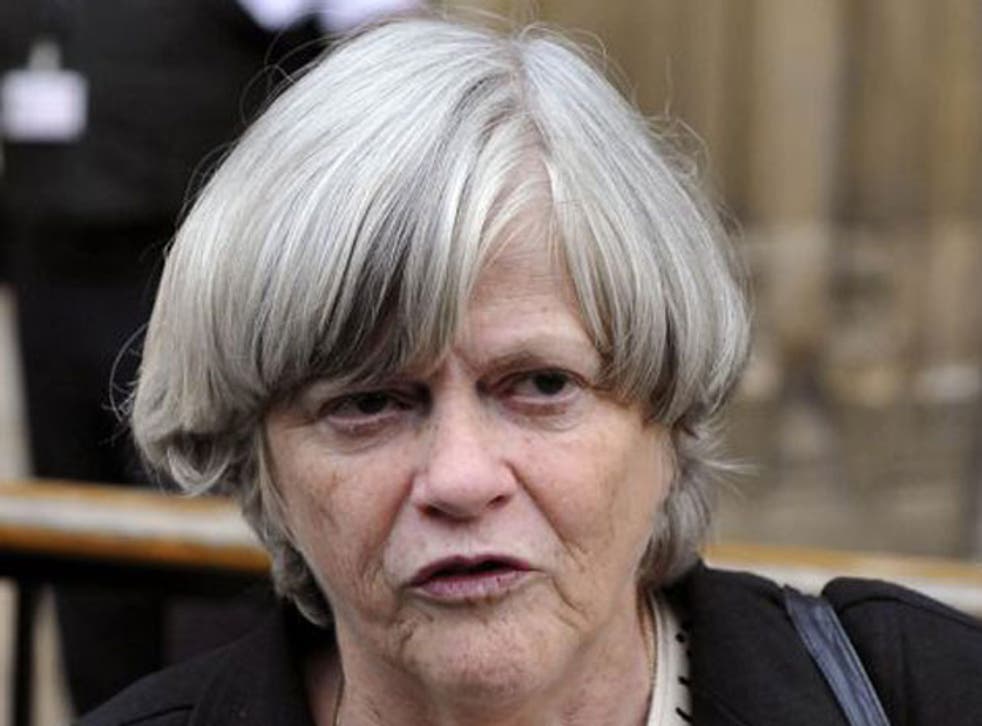 Former Home Office minister Ann Widdecombe has spelt out her solution to the problem of binge drinking - putting anyone found "incapable" on the street in court.
The ex-MP went out on the town with a group of young professional women for a BBC documentary to find out "why they want to drink to excess".
She told the Radio Times magazine that the police should also pursue people who end up drunk in A&E.
Ms Widdecombe, who made the documentary for Radio 5 Live, said: "I went out with half a dozen young women in their 20s to see how they 'enjoyed' themselves on such evenings and why they did it.
"The group included a scientist, a nurse and two teachers ... Nobody I interviewed considered getting drunk a matter of shame and I ended the programme as baffled as I began."
Ms Widdecombe, who admits enjoying a nightcap when "I am in bed with a detective novel", said that she held out "little hope" that a Government proposal to introduce minimum pricing for alcohol would work.
She told the magazine that education was not enough, and that the law can "bring back the concept of shame".
Ms Widdecombe said: "If the police carried out the occasional big blitz in the city centres on a Friday night, drafting in extra manpower and pursuing every single person who was drunk in A&E or incapable on the streets, then people going out specifically to get drunk would risk finding themselves in court on the Monday with their names and photographs in the papers.
"That might be a deterrent to the wilder stages of excess," the former Strictly Come Dancing star added.
"Drinking to excess in public has to become socially unacceptable in the way that smoking is now."
PA
Register for free to continue reading
Registration is a free and easy way to support our truly independent journalism
By registering, you will also enjoy limited access to Premium articles, exclusive newsletters, commenting, and virtual events with our leading journalists
Already have an account? sign in
Join our new commenting forum
Join thought-provoking conversations, follow other Independent readers and see their replies