Jeremy Corbyn's Labour Party faces election disadvantage if voters see his policies as extreme, study says
New research suggests voters see parties that are markedly left or right wing as less competent than those closer to the centre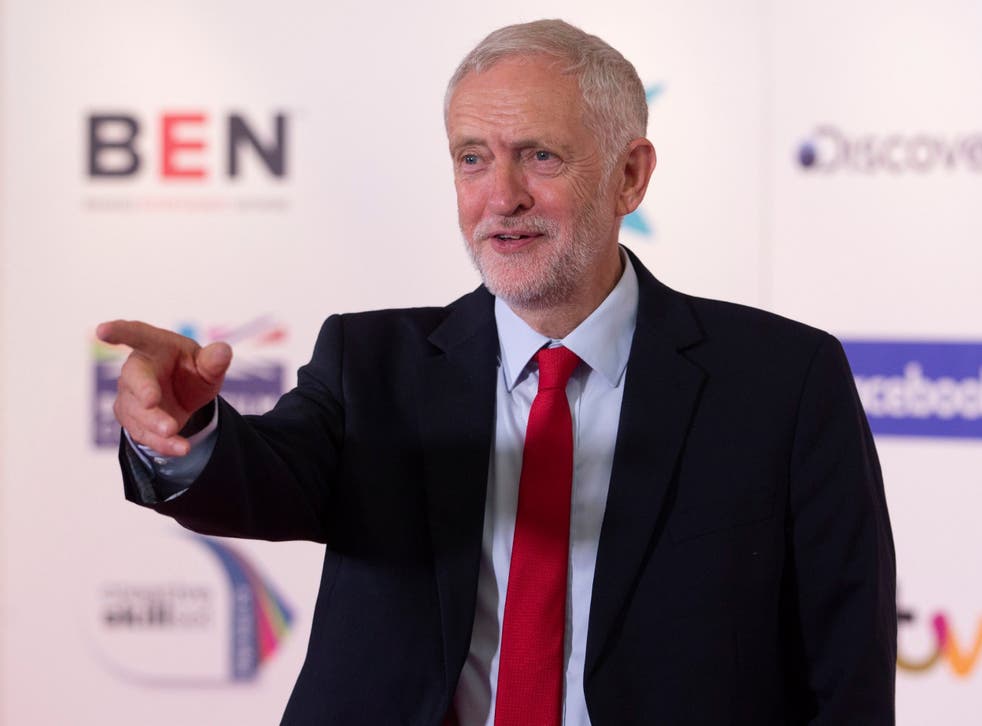 Jeremy Corbyn's Labour Party will be at a disadvantage if it goes into the next general election being seen as extreme, according to a new study.
The research suggested that parties seen as "fairly" and "very" left- or right-wing are less likely to be seen as competent – by 9 per cent and 15 per cent respectively.
It means the same would apply to the Conservative Party if it moved to the right under the possible future leadership of Boris Johnson or Jacob Rees-Mogg.
The research, by Professor Rob Johns of the University of Essex and Ann-Kristin Kölln of Aarhus University, finds that the "competence penalty" is the same for extreme parties of the left and the right. By contrast, "centre left", "centre" and "centre right" parties are all seen as equally competent.
Professor Johns suggests two likely reasons for the link between moderation and competence: that moderate parties are seen as readier to compromise, and that they are more realistic about what can be achieved.
"Our results suggest that a Labour Party in Jeremy Corbyn's ideological image faces a disadvantage at election time. As in 2017, this can be partly overcome by the considerable popularity of specific left-wing policies. Nevertheless, the widespread view that the party is well to the left does take a toll on its reputation for governing competence. The same will be true of the Conservatives if, as may well happen in the post-Brexit shake-up, they are perceived as drifting further to the right."
Professor Johns said he recognised that Labour had exceeded expectations in the 2017 election, and that there might be "advantages to a clear and strong ideological message". But his research was designed to separate perceptions of ideology from other perceptions of the current parties: "The true effect of ideological stance on perceived competence has always been hard to pin down because there are too many other factors at play – for example, the personality and capacity of leaders like Tony Blair and Jeremy Corbyn themselves – that might have driven their parties' competence ratings. The best way of isolating the impact of ideology is to hold those other factors constant in a survey experiment."
UK news in pictures

Show all 50
The survey, of a representative sample of 2,000 British adults, was carried out by Deltapoll, the opinion research company. Respondents were given random descriptions of two hypothetical parties – whether the party was in government, its issue priorities, its current poll rating, the sex of its leader, how united or divided it is, and its "political outlook".
This last item consisted of seven categories ranging from "very left wing" to "very right wing". Finally, people were then asked to choose which of the two parties they thought was more competent. The analysis found the most extreme left-right labels carried a significant "competence penalty".
Respondents were also asked to place themselves of the left-right scale, and tended to rate parties closer to their own position as more competent. But, regardless of their own position, they also tended to rate the party closer to the centre as more competent.
Professor Johns said: "Being seen as a competent government-in-waiting is central to the Corbyn strategy. These results suggest that it is a task made harder by the party's ideological image with the electorate."
Register for free to continue reading
Registration is a free and easy way to support our truly independent journalism
By registering, you will also enjoy limited access to Premium articles, exclusive newsletters, commenting, and virtual events with our leading journalists
Already have an account? sign in
Register for free to continue reading
Registration is a free and easy way to support our truly independent journalism
By registering, you will also enjoy limited access to Premium articles, exclusive newsletters, commenting, and virtual events with our leading journalists
Already have an account? sign in
Join our new commenting forum
Join thought-provoking conversations, follow other Independent readers and see their replies