Facebook's plan to stop fake news revealed by Mark Zuckerberg, but site will continue to promote stories it knows to be fake
The changes are just the first of a range of moves meant to stop false stories appearing on the site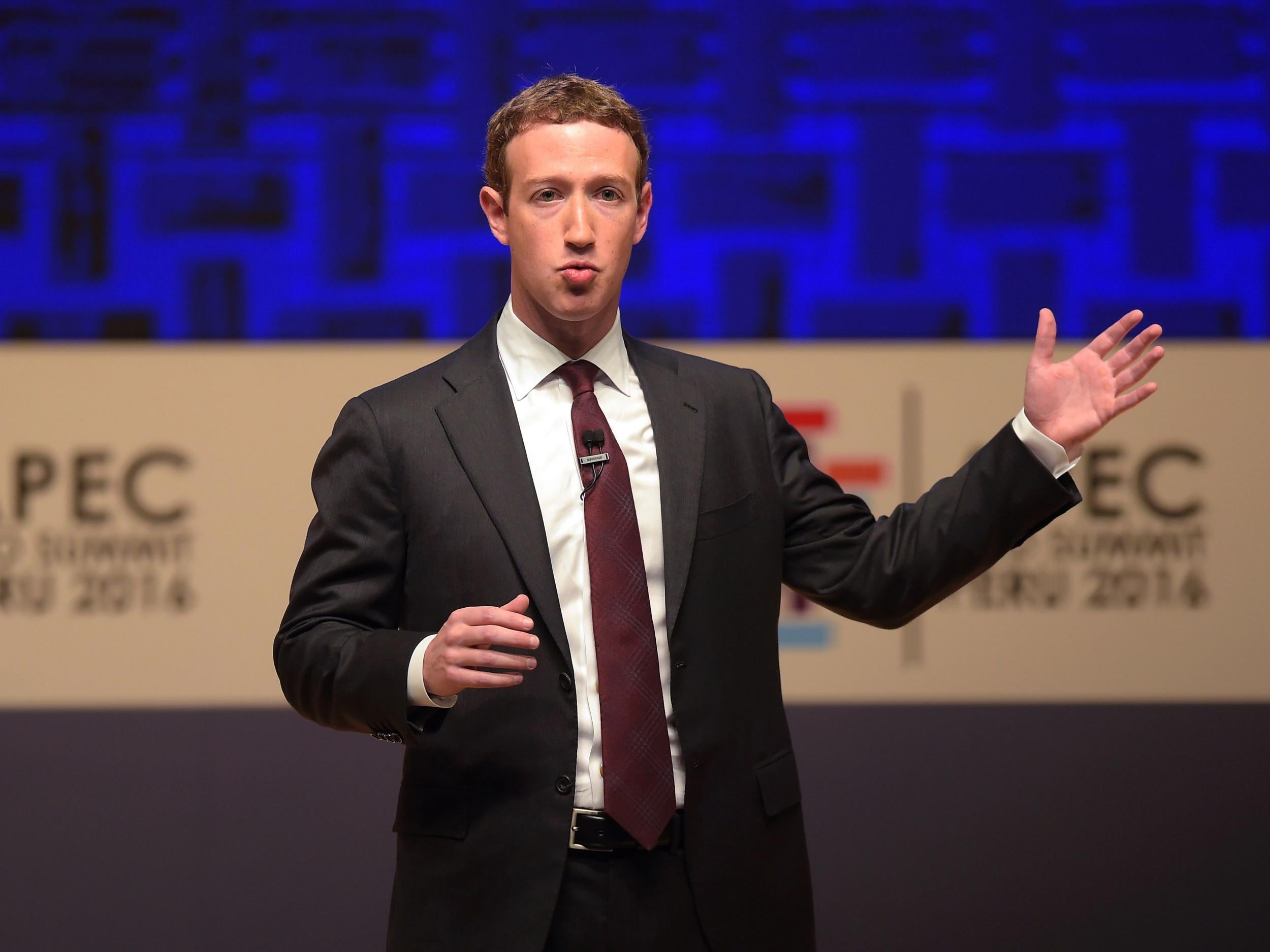 Facebook has unveiled plans to stop fake news — which include a system that will keep posting stories that it knows are false.
The company has come under sustained criticism in recent weeks for enabling "fake news", or websites that masquerade as legitimate news outlets but actually write false stories. Some have even attributed Donald Trump's election win to the phenomenon, because so many of those fake stories were written in support of him.
Now the site is rolling out a new way for people to report stories that they think are fake. If enough people do so, they will be sent off to fact-checking organisations who will look into them and find out if they really are false.
But if those organisations find out the stories are untrue then they will be filed only as "disputed", Mark Zuckerberg said. All that will mean is that they will be given a special label marking them as such.
The site will continue to promote those stories in people's news feeds and allow them to be shared on the site. Getting the tag "may" mean they are less likely to be shared on the site — but not necessarily.
So although users will still be able to read and share these flagged stories, Mr Zuckerberg insisted people will "now have more information about whether or not fact checkers believe it's accurate. No one will be able to make a disputed story into an ad or promote it on our platform".
Mr Zuckerberg said research showed fake news stories were far more likely to be shared when people read just the headline as opposed to the article itself - and that this would be incorporated into the platform's News Feed ranking.
He wrote: "These steps will help spreading misinformation less profitable for spammers who make money by getting more people to visit their sites. And we're also going to crack down on spammers who masquerade as well-known news organisations."

Those stories will however be banned from featuring in ads or sponsored posts.
The News Feed algorithm will also be tweaked to try and decrease the reach of fake stories. If people are more likely to share the story when they've only read the headline, rather than actually having read the piece, then that will be punished by the algorithm that decides what to show, for instance.
More similar changes will be on their way, Mr Zuckerberg said, and it will make further steps to improve Facebook. He didn't say what those would be or whether they would focus on fake news.
Join our commenting forum
Join thought-provoking conversations, follow other Independent readers and see their replies