Fall in wages puts Britain in Europe's bottom four
Only workers in Greece, Portugal and the Netherlands have fared worse over the past three years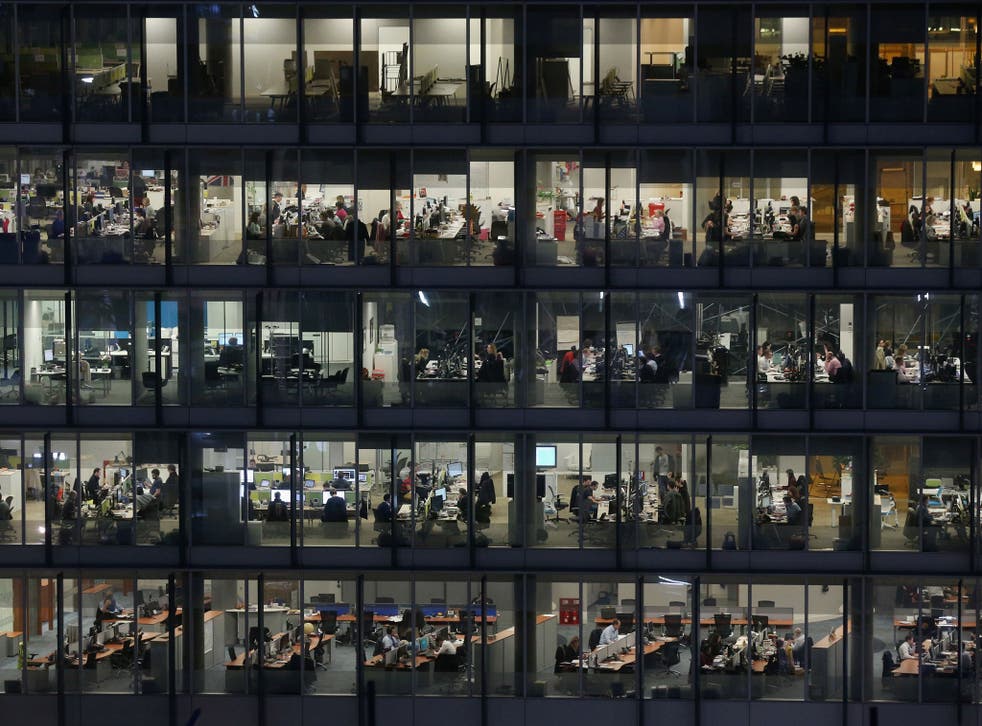 British workers have suffered one of the biggest falls in real wages among European countries over the past three years, with only crisis-hit Greece, Portugal and the Netherlands doing worse.
New figures collated by the House of Commons Library show a 5.5 per cent drop in wages after inflation since 2010. This follows other recent national statistics on the rising cost of living and a substantial fall in living standards since the first of George Osborne's austerity budgets was delivered three years ago.
The shadow Treasury secretary, Cathy Jamieson, said the figures, released by the Labour Party yesterday, showed that not only was Britain worse off under the Conservative-led coalition, but the UK was doing much worse than most other EU countries.
Ms Jamieson said: "Life is getting harder for ordinary families, as prices continue rising faster than wages." She attacked David Cameron and the Chancellor as "failing badly over the past three years, with working people paying a heavy price".
The new wages and salaries analysis, covering the 11 quarterly figures since autumn 2010, showed Greece faring worst, with an 11.3 per cent drop, and Bulgaria leading the index with a 13.2 rise in real wage levels. Britain's two main EU competitors, France and Germany, both showed increases in real wage levels.
Professor John Van Reenen, director of the Centre for Economic Performance at the London School of Economics, described the fall in real wages in the UK as "stunning – and something that did not happen in previous postwar recessions in Britain". He said the weak performance reflected poor growth and linked it to falling GDP and national income, "which is now 3.5 per cent smaller than it was before the financial crisis".
Professor Van Reenen added: "Labour is right to say that if the Government had pursued better policies, such as not cutting investment so dramatically since 2010, then growth would have been better and living standards higher."
Labour's renewed focus on the economic fallout from the UK's poor growth is in stark contrast to claims made yesterday by the Treasury Secretary, Sajid Javid, that the UK economy has "regained momentum" and a full-blown economy recovery is now under way in Britain.
Writing in The Daily Telegraph, Mr Javid claimed "the plan [George Osborne's] is working" and Britain was now "out of intensive care".
Improved performance figures for house prices, car sales and manufacturing have helped boost belief among Conservative ministers that they are now in a strong position to battle Labour on the economy – something seen as unlikely at the beginning of the year.
Using a largely uncosted extrapolation of Labour's spending outlines, Mr Javid claimed that a current Labour government would cost every UK taxpayer £3,000 this year. The figure bears a strong resemblance to a recent TUC warning that UK workers were more than £2,000 a year worse off because wages have failed to keep pace with soaring living costs.
The fight over who is telling the truth about the effects of austerity-led policies means, as in previous general elections, that the economy is now likely to dominate the next two years.
Responding to Mr Javid, Ms Jamieson said: "Failed economic policies have led to a cost-of-living crisis and £245bn more in borrowing than planned. This was caused by the recovery being choked off three years ago."
Labour's own internal forecasts predict that working people are set to lose an average of £6,660 across the five years of the Cameron government. The party intends to take the message – that this is "the slowest recovery on record" – into the coming party conference season.
Professor Van Reenen said the full picture on wages was not exactly clear. "Growth has been held back by the poor performance of our main export markets, such as the eurozone, and a dysfunctional banking system. Flexible UK labour markets with real wage cuts have also meant unemployment is much lower in the UK than in many other European countries. Had real wages not fallen, the jobs situation could have been much worse."
Join our new commenting forum
Join thought-provoking conversations, follow other Independent readers and see their replies