Farewell to Chris Huhne - the Lib Dems' carnivore
Insiders admit he will be missed by his 'party of herbivores'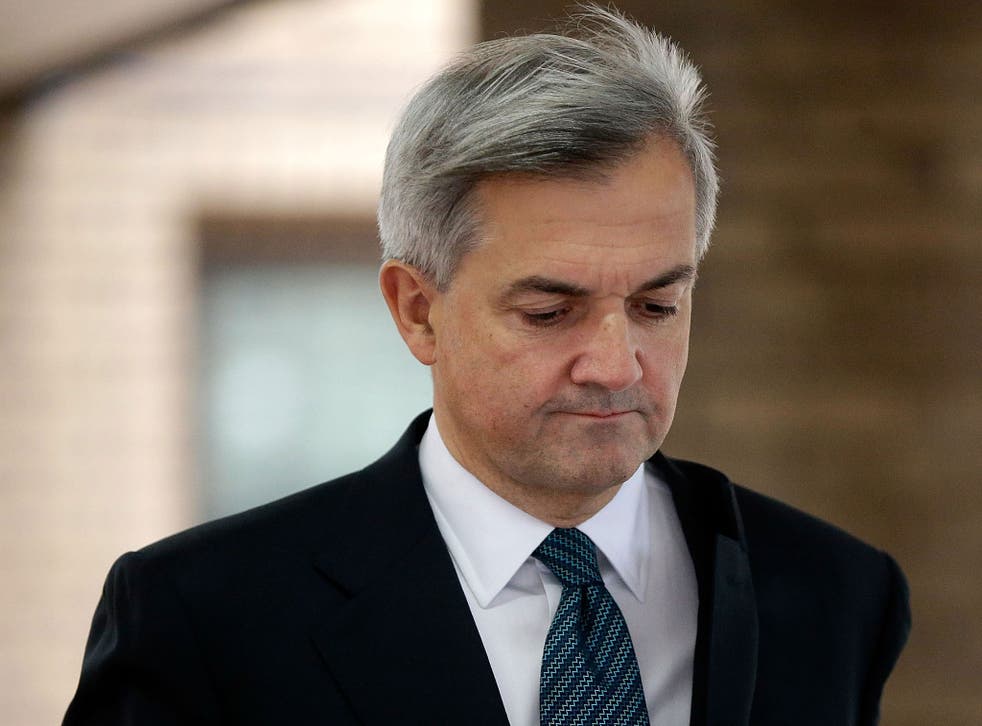 For those who know both Chris Huhne and Vicky Pryce, the unfolding details of her trial last week, worthy of a Greek tragedy, have been "horrific". A friend of the pair, who used to attend their annual party of politerati in Clapham, south London, every year, had to turn off Sky News when it broadcast a recording of the bilious argument between the estranged husband and wife over Ms Pryce's taking of three penalty points.
To many in Westminster and the wider public, there is little sympathy for Mr Huhne. Since he became an MP in 2005, he has enraged people in all parties, including his own, with his intellectual arrogance, ambition and pomposity. His grandstanding in the coalition cabinet, including shouting at George Osborne for knifing Nick Clegg over the PR referendum, angered Tory members.
But the Deputy Prime Minister's allies say that Mr Clegg will miss the formidable presence of Mr Huhne – not the adulterous liar that he has turned out to be, but the tough, exacting politician of ministerial material that is quite rare in the Liberal Democrats. He did, after all, run Mr Clegg very close for the leadership in 2007 – and, some say, if it hadn't been for some votes getting caught up in the Christmas post, may have been victorious. As one in Westminster said last week, Mr Huhne was a "carnivore in a party of herbivores".
Yet, in the end, he lied for nearly two years about the allegation that he had asked his wife to take his points for speeding. Within days he is expected to receive a jail sentence for perverting the course of justice. This weekend, amid the debris of Mr Huhne's ugly family drama, Mr Clegg and his shell-shocked Lib Dems are struggling to ensure that their party does not become the next victim of their former colleague's spectacular fall.
The Chief Secretary to the Treasury, Danny Alexander, was dispatched to Eastleigh yesterday to launch the desperate attempt to cling on to a seat that has been transformed from a Tory banker to a Lib Dem safe haven in the past two decades. His cabinet colleague, Vince Cable, will be there today, and the Deputy Prime Minister himself is expected tomorrow, in the first of many pilgrimages to the Hampshire constituency.
Last Sunday evening, Mr Clegg had been preparing for the trial of Mr Huhne, who had pleaded not guilty at a hearing the week before, to start the following morning. Then the phone rang, and Mr Huhne told him he was pleading guilty. It came as a "complete shock", say friends.
The party leader had been utterly taken in by his colleague's confident protestations of innocence. Only last month, he readily told journalists he would like to see Mr Huhne back "at the top table of British politics" if he was cleared of the charges against him. It was a remarkably forthright response, uncomplicated by the caution and caveats of a politician who harbours doubts over an ally who had, to his old friend, continually protested his innocence.
There had been informal discussions among Lib Dem officials about how Mr Huhne would return to the Cabinet, or as a minister of state attending Cabinet, in the next reshuffle. Come the next Lib Dem leadership election, whenever Mr Clegg stood down, he fully expected Mr Huhne to run.
"Nick is probably furious with Chris, and he wouldn't be the only one," a Lib Dem MP said yesterday. "One can possibly just about understand how Huhne might have found himself in this position in the first place, but continually telling everyone – including his most senior colleagues in the party – that it was all going to go away was at the very least naive."
Another Lib Dem said: "No one will try to tell you that losing Chris does not hurt, as he was a giant, politically and intellectually. But this is a particularly strong area for us. We have won in Eastleigh whether or not we have had Chris Huhne's name on the ballot paper."
But the shock – and anger – at the nature of his demise remains close to the surface. "I have a lot of sympathy with Chris over what he has gone through in the last few months and days," said one Lib Dem. "But the party has been caught in the crossfire and I am not convinced we will get out of it unscathed."
Court report
There were audible gasps from the gallery in Southwark Crown Court last Monday when Chris Huhne, MP for Eastleigh, began the week by entering an unexpected plea of guilty to perverting the course of justice. The former cabinet minister later announced he was stepping down as an MP after lying about making his ex-wife, Vicky Pryce, take speeding points on his behalf.
The court also made public a series of text messages from his son Peter that revealed how fractured their relationship had become following Mr Huhne's affair with Carina Trimingham. They had originally been produced while Mr Huhne had been battling to get the case thrown out of court but were published on Monday.
Ms Pryce's defence began on Tuesday using the archaic law of "marital coercion" to argue that she was compelled to take Mr Huhne's speeding points. Email exchanges between the Sunday Times journalist Isabel Oakeshott and Ms Pryce from 2011 were read out which exposed the jilted wife's anguish. One said: "I really want to nail him."
On Thursday Ms Pryce revealed Mr Huhne had pressured her into having an abortion because an unexpected pregnancy in 1990 was bad timing financially and for his career. This was used to suggest how he might have bullied her into taking his speeding points.
The revelations continued on Friday when Ms Pryce told the court that she had defied Mr Huhne when he attempted to force her to have a second abortion. Shw told the jury she was booked for a termination, but told her husband she would not go through with it.
Emily Dugan
Register for free to continue reading
Registration is a free and easy way to support our truly independent journalism
By registering, you will also enjoy limited access to Premium articles, exclusive newsletters, commenting, and virtual events with our leading journalists
Already have an account? sign in
Register for free to continue reading
Registration is a free and easy way to support our truly independent journalism
By registering, you will also enjoy limited access to Premium articles, exclusive newsletters, commenting, and virtual events with our leading journalists
Already have an account? sign in
Join our new commenting forum
Join thought-provoking conversations, follow other Independent readers and see their replies