UK's only centre for eradicating FGM faces closure after funding pulled by government
Exclusive: 'We will not be there to protect the girls who need us. We know that FGM is still being practised in communities across England'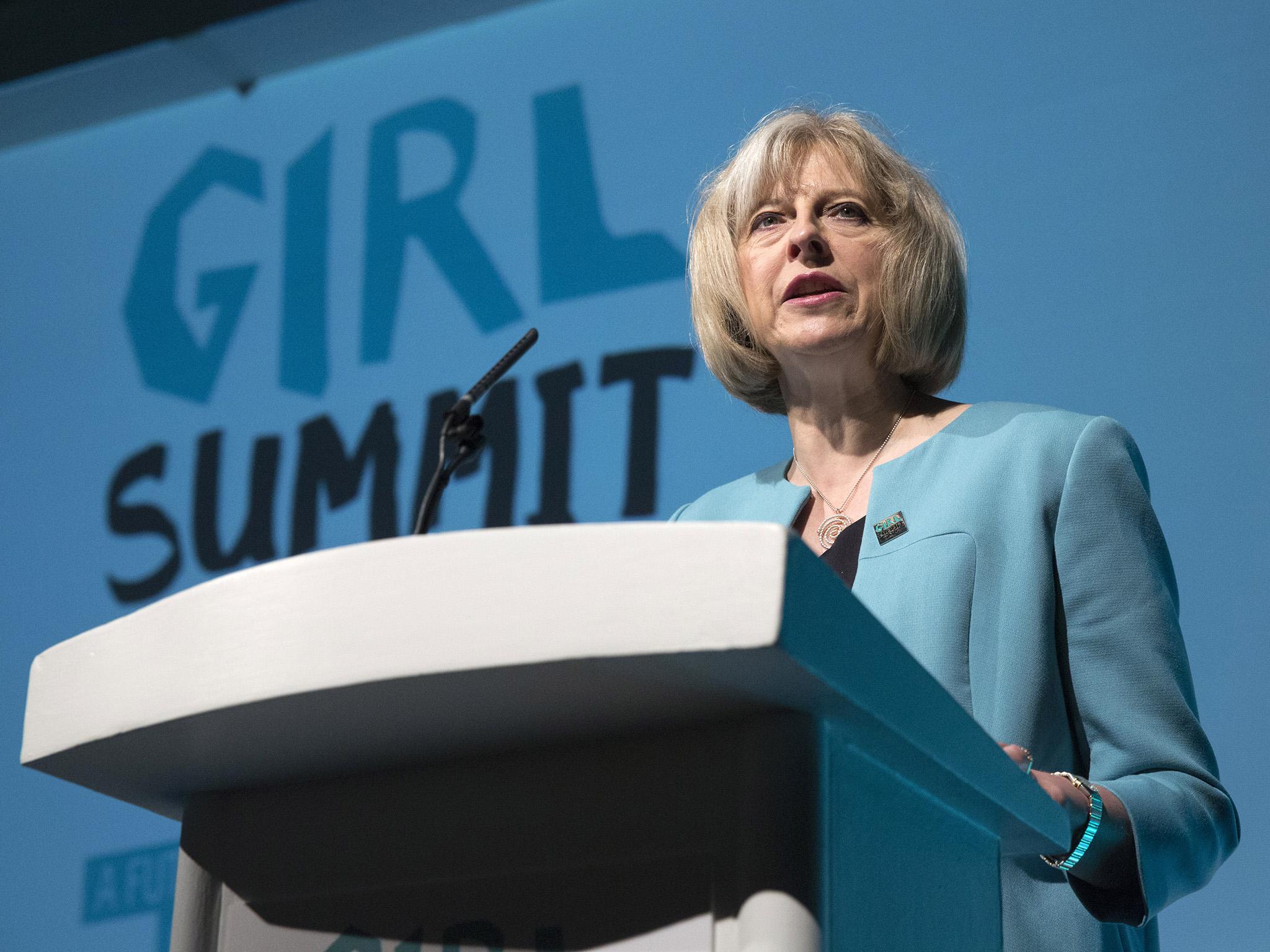 The UK's only centre dedicated to stamping out female genital mutilation is facing closure after the government pulled its funding, putting women at fresh risk of harm.
Cash has been quietly withdrawn from the unit – set up by Theresa May, when she vowed to end FGM "within a generation" – leaving it struggling to survive, The Independent can reveal.
The crisis comes despite hundreds of new victims of FGM being identified every month and just one successful prosecution for the practice, despite laws being on the books for 35 years.
The head of the unit's advisory board said its work had "never been more essential", warning: "It would be devastating if all of its vital work had to come to an end."
The centre receives referrals on girls at risk from FGM, carries out assessments, takes out protection orders and trains thousands of teachers, social workers, police officers and lawyers.
Jointly run by Barnardo's and Local Government Association (LGA), after opening in 2015, it has been stripped of funding as part of a 76 per cent overall reduction – revealed by The Independent last week.
"Ending FGM will not happen if the centre closes down just five years after being set up by the government," protested Leethen Bartholomew, who leads the National FGM Centre.
"We will not be there to protect the girls who need us. We know that FGM is still being practised in communities across England.
"There are still girls who are being cut and so will face a lifetime of physical and emotional pain. It is a hidden form of child abuse."
Anita Lower, the LGA's FGM spokesperson and the board's chair, urged the government to think again in the spending review announced by the chancellor for the autumn.
"Its work is crucial in supporting the government's important objective of ending FGM in the UK within a generation," she warned.
And the Liberal Democrats also demanded restored funding "before it is too late". "The Conservatives have put in jeopardy the very services that too many girls need," said Christine Jardine, the party's spokesperson for women.
The Independent understands the unit is already "running a much-reduced service", after annual funding of about £700,000 was removed without an announcement, from the end of June.
Yet, since data was first collected five years ago, around 24,420 women and girls in the UK have been identified as having been affected by FGM.
The latest figures, released last week, showed 6,590 women and girls were treated for the practice in the year to March – of which 205 were born in the UK.
And 145 procedures were performed illegally in the UK, according to hospital and GP records, NHS Digital's annual report said.
Announcing the opening of the centre – at a high-profile "Girl Summit" a major international conference in London in 2014 – Ms May vowed to "challenge beliefs and behaviours".
"We are making progress. Today we are taking one more step on the road towards giving women a voice and eradicating these harmful practices," the future prime minister pledged.
The unit has been funded through the Department for Education's children's social care innovation programme.
Since 2015, it has supported more than 1,000 survivors or potential victims of FGM and secured 41 applications for protection orders, which can force the surrender of passports or other travel documents.
Around 18,000 social workers, teachers, police and legal professionals have been trained by the centre. In October 2017, its remit was expanded to include breast flattening and child abuse linked to faith or belief.
The closure threat is revealed after evidence of an explosion in cases of forced marriage and honour-based abuse during the lockdown caused by the coronavirus pandemic.
Karma Nirvana, a group training the police, NHS and social services, reported a 200 per cent surge in helpline calls in March and April.
A government spokesperson said funding for the centre was "time-limited while we worked on more permanent solution to tackle this terrible practice".
"We have also introduced tough safeguarding laws to compel certain professionals to report if they have encountered cases of FGM in under 18s, provided funding for charities to support victims of FGM and, through our new relationships, health and sex education curriculum, we are teaching pupils about the emotional and physical damage of FGM in an age-appropriate way, as well as teaching that it is a crime," the spokesperson said.
Join our commenting forum
Join thought-provoking conversations, follow other Independent readers and see their replies