FGM aid: New £50m package to protect millions of girls from female genital mutilation around world
'Somewhere in the world, every seven seconds, a girl is at risk of FGM'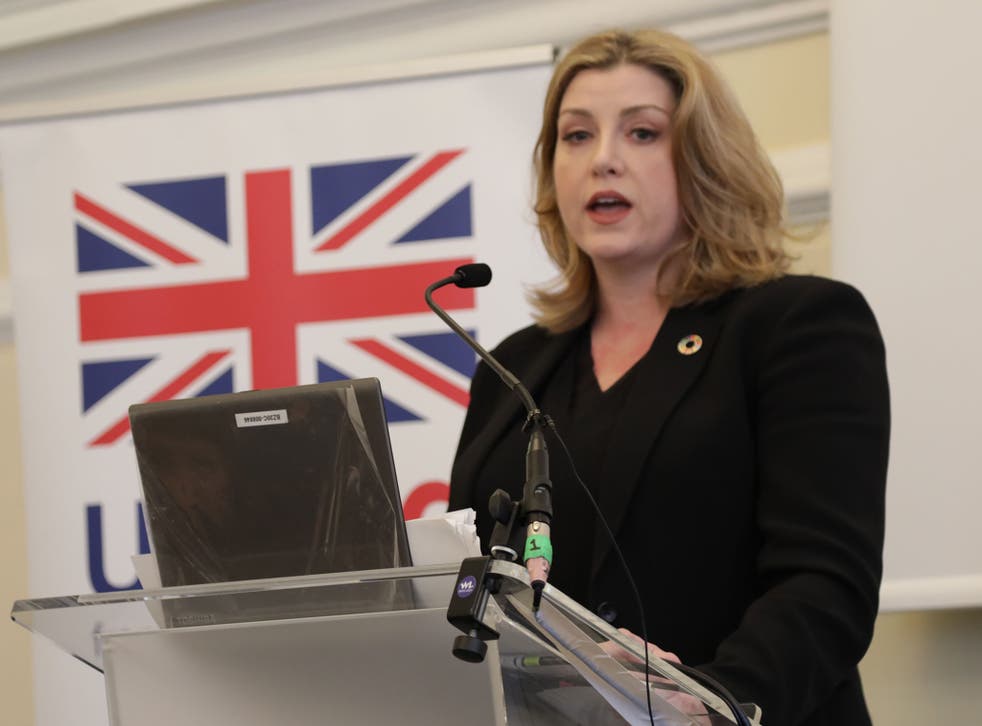 Britain will ramp up efforts to end the devastating practice of female genital mutilation (FGM) with a £50m aid package to end the abuse of women and girls around the world.
Penny Mordaunt, the international development secretary, announced a cash boost to local projects across Africa over the next five years, as part of efforts to end the practice by 2030.
FGM, which refers to any procedure to alter female genital organs for non-medical reasons, can cause infection, scarring, childbirth complications and mental trauma.
"Somewhere in the world, every seven seconds, a girl is at risk of FGM," said Ms Mordaunt.
"Inspirational, courageous African women are leading efforts to end the practice in their own countries, and thanks to them, more communities are starting to abandon the practice.
"But progress is at a critical juncture and we must work to protect the millions of girls that are still at risk of being cut. We also can't end FGM in the UK without ending it globally."
The government will provide an extra £50m to tackle the practice across the most affected countries in western, eastern and north-eastern Africa, where grassroots activists and survivors are trying to shift the perception of FGM.
Under the plans, officials will also work with governments to bring about changes to the law, work with religious leaders to call for an end to FGM and dispel the myth that it is a religious practice - a major barrier in many countries - and support doctors, midwives and nurses to help end FGM and care for survivors.
Julia Lalla-Maharajh, chief executive of the anti-FGM charity the Orchid Project, said: "This investment couldn't come at a more important time, as we reach a tipping point in many countries, as more and more communities choose to stop cutting their daughters.
"The good news is that change is already happening, and we are poised on the brink of that change growing exponentially.
Support free-thinking journalism and attend Independent events
"Thousands of communities around the world have already publicly declared that they've abandoned [FGM], and we hope today's investment can help snowball this flourishing grassroots movement."
As many as 100,000 women and girls in the UK are estimated to have undergone FGM, which has been illegal for decades.
However campaigners say it is difficult to establish the true number as only a fraction of women and young girls disclose the practice to the NHS.
Home secretary Sajid Javid has said FGM has "no place in modern society" and has launched a campaigned to raise awareness of the dangers, as the practice is often shrouded in secrecy.
Despite tougher laws, there has not been a successful prosecution over FGM in the UK.
Register for free to continue reading
Registration is a free and easy way to support our truly independent journalism
By registering, you will also enjoy limited access to Premium articles, exclusive newsletters, commenting, and virtual events with our leading journalists
Already have an account? sign in
Register for free to continue reading
Registration is a free and easy way to support our truly independent journalism
By registering, you will also enjoy limited access to Premium articles, exclusive newsletters, commenting, and virtual events with our leading journalists
Already have an account? sign in
Join our new commenting forum
Join thought-provoking conversations, follow other Independent readers and see their replies