Final Say: New musicians 'won't have the chances that we had' after Brexit, warns 'Brimful of Asha' star
Singer with indie rockers Cornershop fights leaving the EU for professional – and intensely personal – reasons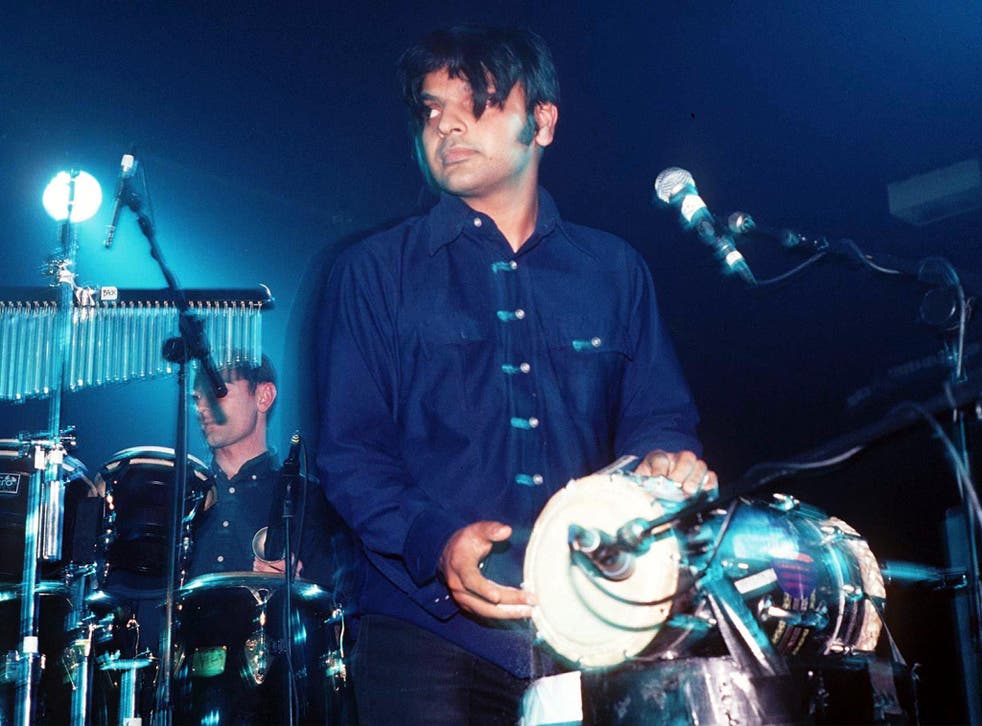 For Tjinder Singh, the lead singer of indie rockers Cornershop, the fight for a Final Say referendum on the outcome of the Brexit drama is both professional – and intensely personal.
The musician is co-ordinating a protest by more than 60 industry colleagues warning the damage from leaving the EU – to everything from touring and sales, to copyright legislation and collection of royalties – will be huge.
But Mr Singh has also been "consumed by Brexit" since the referendum result, both because his wife is French and because he sees dangerous echoes of his childhood in Wolverhampton.
Indeed, the 50-year-old is so determined to secure a fresh public vote that he is preparing for his second anti-Brexit march this month – having also attended the silly-but-serious "Wooferendum" demonstration.
First the professional. It is universally acknowledged that British music is one of this country's biggest success stories, with UK artists releasing a staggering one in 8 albums bought anywhere in the world.
For musicians – the protestors include Jarvis Cocker and members of The Chemical Brothers, Super Furry Animals, Mogwai and Pink Floyd, among others – "being in the EU" has played a major part.
They point out that no less than 60 per cent of revenues paid to the UK come from the EU, fuelled by a free sharing of data which is now under threat, and that the astonishing vinyl revival is at risk from higher import fees.
But, for musicians, it's much bigger than that. Music is and must be "about embracing and respecting other cultures", they say – while Brexit will, inevitably, see Britain "isolate ourselves".
"Our concern is that new musicians won't have the privileges that we had," says Mr Singh, whose catchy number-one single "Brimful of Asha" was a key soundtrack of the late 1990s.
Older musicians have grim memories of needing special permission to "get into countries when there wasn't free movement, but that was a long time ago", he says.
He explains: "Britain is used as a base for touring France and Germany, but artists need to be able to get equipment and people over to Europe and the fear is that will stop because it will be too expensive."
But, for Mr Singh, leaving the EU goes so much deeper than his love for music, because his opposition is an ethos, a state of mind. "Cornershop were anti-Brexit even before Brexit was here," he says.
People's Vote march – demanding vote on final Brexit deal

Show all 30
Growing up in Wolverhampton, memories were fresh of Enoch Powell's racist "Rivers of Blood" speech in 1968, which claimed immigration would lead to violence and did so much damage to race relations.
It's a controversial view, but Mr Singh insists racism was a "motivation" for some who voted for Brexit, but argues people were also angered by years of cuts – which means they will feel betrayed.
"These people won't be satisfied by what happens after Brexit, because there will be yet more cuts to services, the country will be hobbled by Brexit," he warns.
Here he also targets Jeremy Corbyn for "failing to provide leadership by opposing Brexit", while echoing claims that EU immigration has lowered workers' wages here.
"Corbyn has gone down the same line and said a lot of the rot that the Conservatives put out – and even Ukip," Mr Singh protests.
"Coming out of the EU is not what's best for workers and workers' rights. I find it incredible that Labour doesn't realise that."
Mr Singh will also be marching because, with a French wife, "we have woken up every morning consumed by Brexit since the referendum".
She quickly applied for UK citizenship, which means she is "a lot more secure than others", but millions of EU citizens here remain fearful about their future rights.
"I wonder why many EU citizens even want to stay in the country when you think how badly they have treated," the singer says. "It is pitiful that it has got to this."
But, with Theresa May still insisting there will be no Final Say referendum – and Mr Corbyn fighting Labour pressure to back one – can Saturday's march really achieve its aim?
"I think so," he insists. "One year ago, people laughed at the idea of a People's Vote happening, but, as the truth has come out, the rupee has dropped and people are understanding we must find out what the country feels now.
"We now have much more information and people can take a better-informed view about whether we want to leave the EU or not."
Join our new commenting forum
Join thought-provoking conversations, follow other Independent readers and see their replies