Final Say: Peter Mandelson says fresh referendum could empower Theresa May to 'stand up against Brextremists' blackmail'
'Of course, the Brextremists will call this undemocratic – that's what they call anything that doesn't help them get their own way'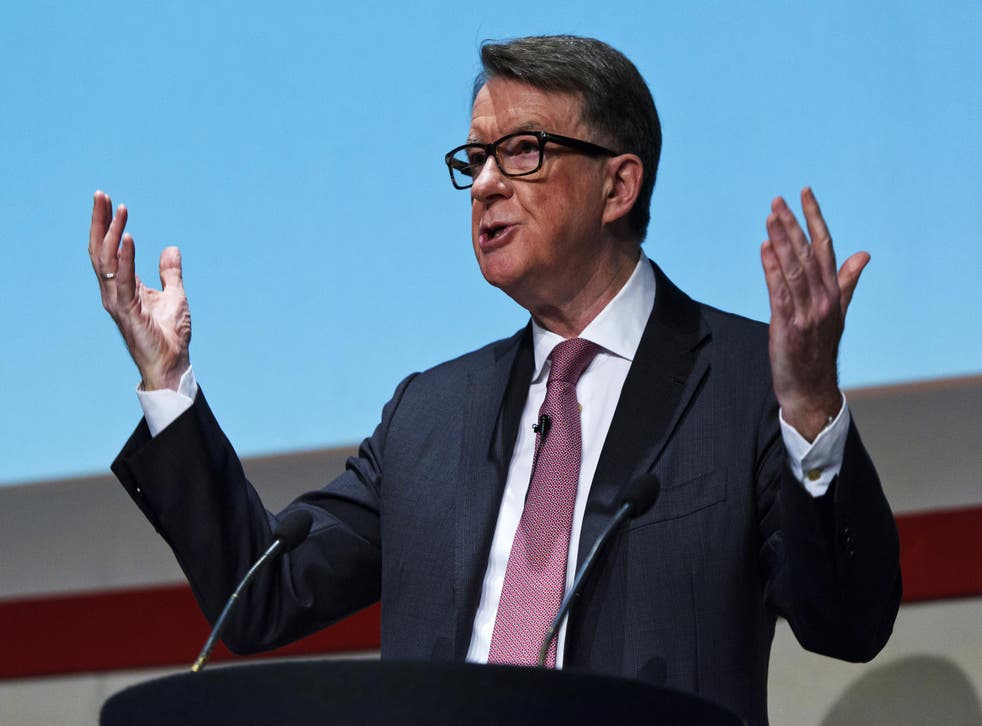 Peter Mandelson has a claimed a fresh referendum could empower Theresa May to "stand up against Brextremists' blackmail" as he backed The Independent's campaign for a Final Say on the Brexit deal.
The remarks from the New Labour heavyweight and former EU trade commissioner came as a petition launched to coincide with the push passed over 370,000 signatures in just four days.
In an article for The Independent, Lord Mandelson also dismissed suggestions from Brexiteers that "what we lose in Europe we can easily pick up from the likes of India and China" in post-Brexit trade deals.
"I used to negotiate trade deals: these far away, fast-growing countries, which need us less than those close by, are not going to do us favours. The same goes for Trump's America," he said. "The same goes for Trump's America."
The Labour peer added that Ms May will be "empowered" to "stand up against the Brextremists' blackmail and their bully-boy tactics" if the she sanctions a second public vote which would enable the public to refuse a deal that is not in the country's interests.
He continued: "Of course, the Brextremists will call this undemocratic – that's what they call anything that doesn't help them get their own way. But the referendum two years ago instructed the government to start a negotiation for EU exit.
"It didn't give it the right to make a shambles of the whole process, to be taken hostage by the Brextremists and then dish up a completely unsatisfactory outcome and demand that the country accepts it, whatever the cost."
Concluding his article, Lord Mandelson added: "The only way to give this whole process any sort of democratic legitimacy is to allow the public a Final Say, as The Independent is calling for.
UK news in pictures

Show all 50
"Some will argue this is divisive. But what is more divisive than taking us out of the EU on abject terms, destroying the futures of many young people, without the public agreeing, and having to live with the consequences for generations to come?
"It's time for the public to stand up against the Brextremists and demand a people's vote."
On Sunday, Justine Greening became the most prominent Conservative politician to back The Independent's campaign for a Final Say as she said the prime minister's Chequers blueprint for Brexit was "already dead" and that the agreement would lead to a "disastrous decade of continuing division".
Join our new commenting forum
Join thought-provoking conversations, follow other Independent readers and see their replies