A second referendum is now firmly on the cards
Analysis: For a long time, talk of a second referendum was hushed but, as Joe Watts explains, with Brexit's realities increasingly exposed things are starting to look very different
Friday 19 October 2018 16:41 Comments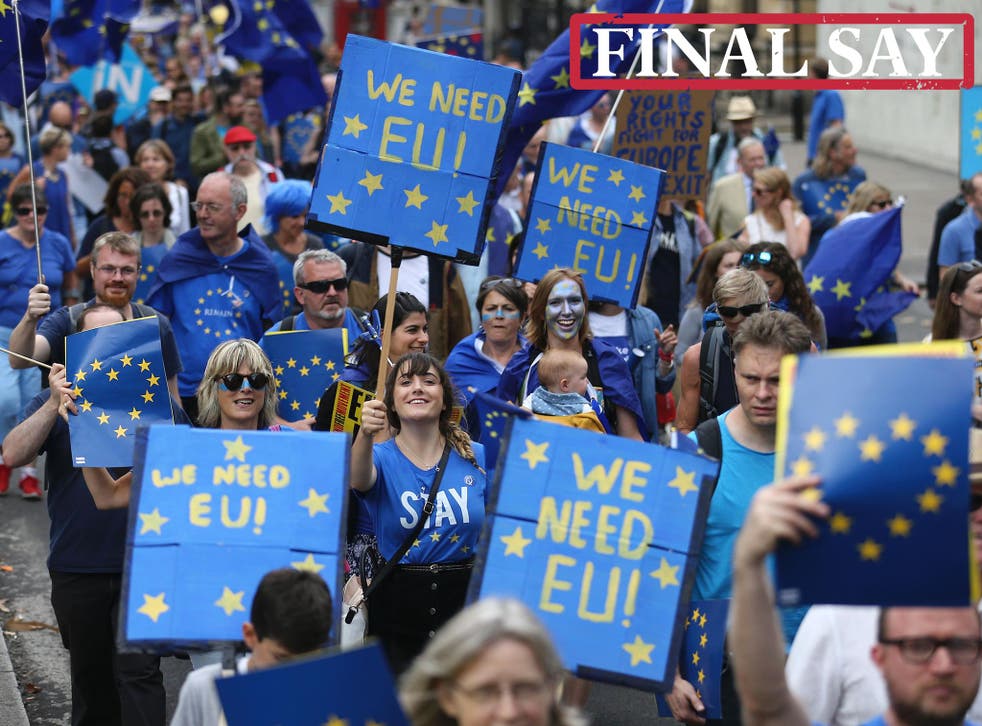 There was a politically confected honeymoon period for Brexit after the 2016 referendum – overnight our departure from Europe became a forgone conclusion; the remain alliance was shattered, its champions cowed.
Only the most ardent bulwarks, those like Ken Clarke who were less fussed about electoral prospects, were prepared to stand up and say the unsayable.
But more than two years later, with Brexit's embarrassing realities regularly exposed and amid a concerted push from the regrouped voices of liberal Britain, things look very different.
Join our new commenting forum
Join thought-provoking conversations, follow other Independent readers and see their replies