Finland's center-right leader says program for new coalition, including far-right party, is ready
The head of Finland's conservative National Coalition Party says four parties have agreed to form a government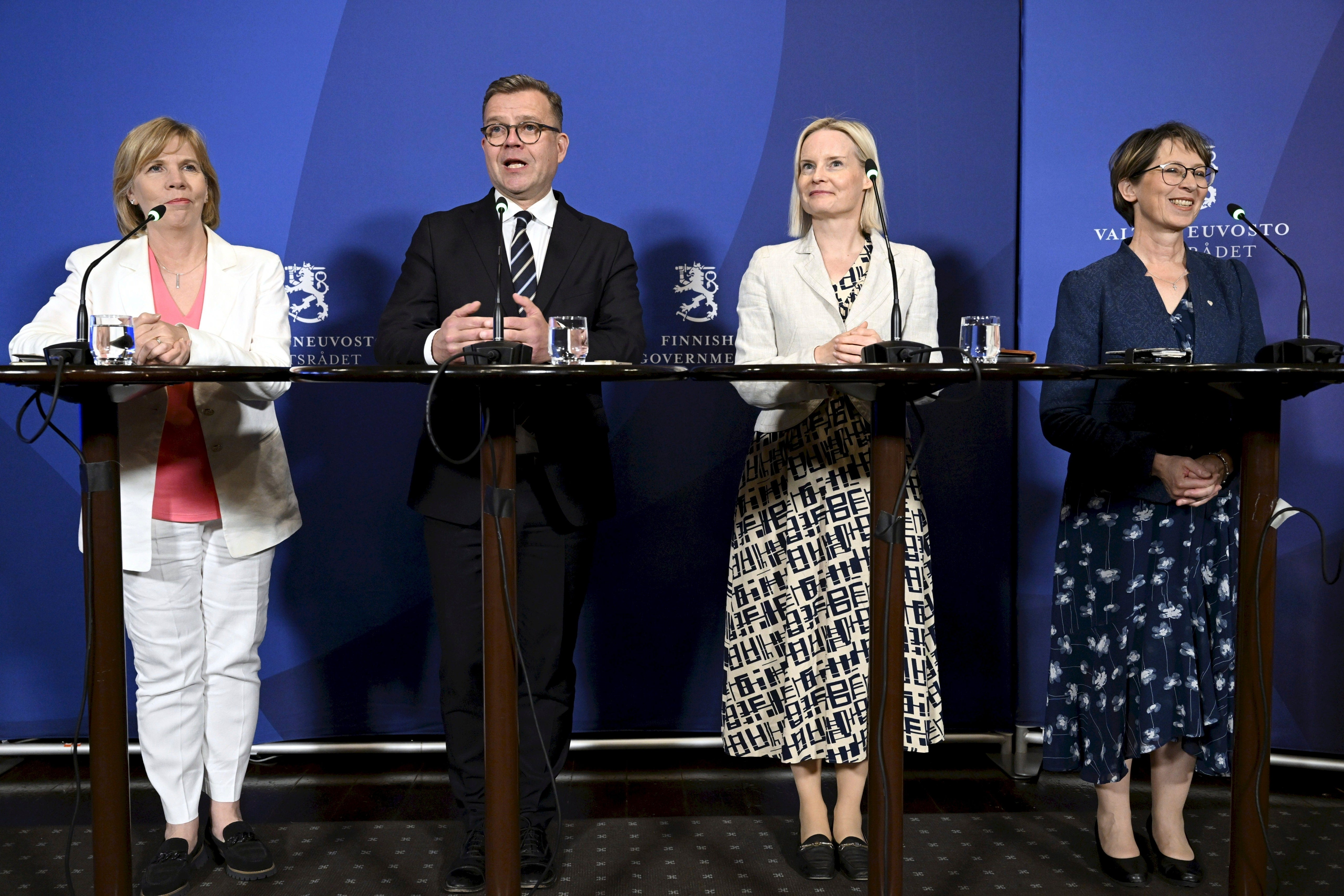 The head of new NATO member Finland's center-right conservative National Coalition Party is poised Friday to present a four-party agreement to form a governing coalition that includes a far-right anti-immigration party.
NCP leader Petteri Orpo, who is expected to become the Nordic nation's next prime minister, said that four parties had agreed to form a government. Besides NCP, they are the Finns who came in second in the elections, the Christian Democrats and the Swedish People's Party of Finland. The parties hold 108 seats out of 200 in the Finnish parliament, Eduskunta.
After weeks of sounding out all parties, Orpo said late Thursday that "we all realize that Finland is in a difficult situation, the economy and health care are in crisis, Russia's war is ongoing, inflation and interest rates have increased."
"The problems are big, and we have to solve them together. The thoroughness of our program facilitates a faster transition," he said, according to Finnish daily Hufvudstadsbladet. He said Finland, a Nordic country of 5.5 million that shares a long land border with Russia, was "in a really difficult situation."
"Therefore, we have had to look for savings measures everywhere, while at the same time we want to secure the basic service. We do everything to ensure that there are more jobs in the future and that it pays to accept those jobs."
Orpo is expected to present a government team at a later stage.
NCP, Finland's main conservative party, claimed victory in the parliamentary elections with 20.8% of the vote, in a tight three-way race that saw the Finns take second place. Outgoing Prime Minister Sanna Marin's Social Democratic Party came in third, dashing her hopes for reelection.
The nationalist Finns, which run largely on an anti-European Union and anti-immigration agenda, received 20.1% of the vote.
The election to renew the Eduskunta was largely fought over economic issues, with voters in the nation — which became NATO's 31st member on April 4 — shifting their allegiances to parties on the political right as they seek solutions to rising state debt, inflation and other economic problems.
The debt will pose a challenge for the new government, particularly since NATO membership will require Finland to increase its defense spending.
At the end of March, Finland's government debt stood at around 146 billion euros ($159 billion), or some 55% of GDP, compared to around 106 billion euros at the end of 2019 when Marin's center-left government took office.