Forced academy plan abandoned by Tories in major climbdown
Labour Shadow Education Secretary Lucy Powell called the Government's retreat on academisation 'frankly humiliating'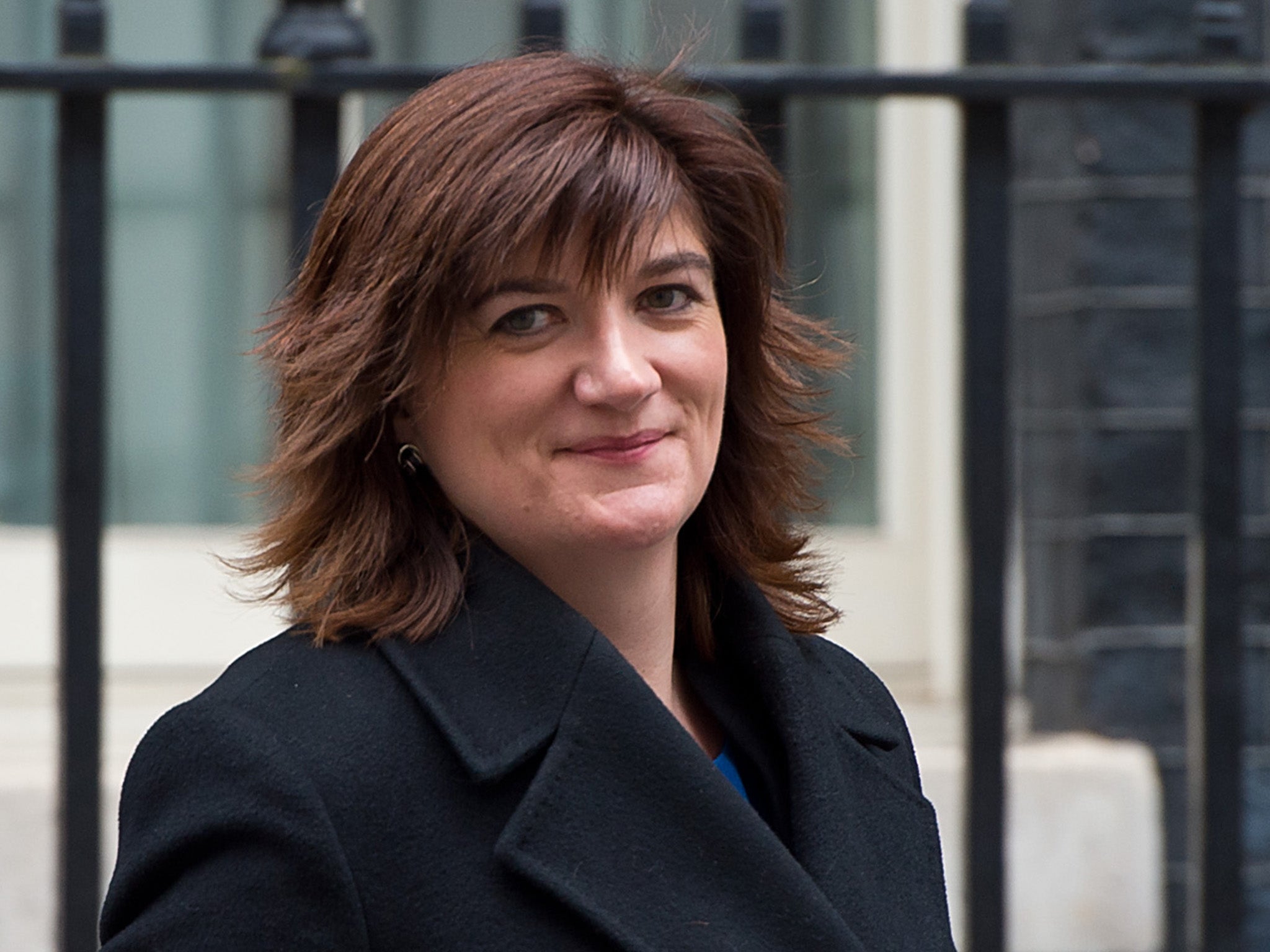 The Government has abandoned plans to turn all of England's schools into academies.
In the wake of a growing rebellion by backbench Tories, the Education Secretary Nicky Morgan has been forced into a major climbdown.
She confirmed that local authorities would now have a "choice" as to whether schools converted. "This is about being a listening government and I would consider myself to be a listening secretary of state," she said.
"We absolutely support those strong local authorities where schools are good and outstanding they can make the choice to convert."
"I hope that they will because we are convinced that becoming academies does lift standards but they can do the right thing for them and I think that reflects the concerns and the conversations that we have had."
The move follows widespread threats of industrial action by headteachers, who voted overwhelmingly against academisation at a union conference last week.
A motion that "no schools should be forced to become an academy" was passed by 95 per cent of delegates at the National Association of Head Teachers (NAHT) annual conference in Birmingham, where Ms Morgan was met with jeers and heckles.
In March, the Education Secretary said there was "no going back" on plans to make every school an academy by 2020.
But in a drastic turn of events, the Department from Education announced it was "not necessary to bring legislation to bring about blanket conversion of all schools".
Elections 2016: Agony and ecstasy for candidates as results pour in
Show all 10
Ms Morgan said: "I am today reaffirming our determination to see all schools to become academies. However, having listened to the feedback from Parliamentary colleagues and the education sector we will now change the path to reaching that goal.
"By focusing our efforts on those schools most at risk of failing young people, and encouraging good and outstanding schools to seize the opportunities of conversion, we will ensure the continued growth of the academy programme, empowering frontline heads and school leads and transforming even more children's education."
Currently all schools can choose to convert to academy status, but those deemed to be struggling or failing to improve sufficiently can be forced into conversion. This will remain the case under the new legislation.
In addition, the Government will bring forward legislation that all schools in a local authority will be made to convert in cases where the local authority "can no longer viably support its remaining schools", for instance if a "critical mass" of academy schools already exist.
English State schools to become academies by 2022
Second, where the local authority consistently fails to meet a minimum performance threshold across its schools, academisation will come into place.
Alongside the existing statutory presumption against closure of rural schools, the Government says it plans to introduce a new "double lock" so that when small rural schools convert to academy status, both local and national government will have to agree to a school closing before a decision can be made.
In the last month, 227 schools have put in applications to convert to academy status, according to government figures, with 104 directive academy orders issued to underperforming schools.
Labour's shadow Education Secretary Lucy Powell said in response to Ms Morgan's announcement: "It is a frankly humiliating climb down for David Cameron and his Education Secretary, who just weeks ago were insisting they would plough on with the policy regardless."
MPs had previously argued that the academies programme was flawed, with a number of large-scale trusts being sanctioned for failing to turn around schools' results fast enough.
Teaching unions said they were "pleased" by the announcement, but remained concerned over plans for school funding.
A spokesperson for the Association of Teachers and Lecturers said: "Perhaps we should be thankful to the Government for exposing the weaknesses in its academies programme and its inability to substantiate its claim that academies perform better than local authority maintained schools.
"However, there is potential for political shenanigans against local authorities if the Government takes powers to force all schools in 'failing' local authorities to convert to academy status. And we remain deeply concerned that this proposal will put more power into the hands of unelected, unaccountable, regional schools commissioners."
The NAHT said plans to help protect small rural schools would "reassure" school leaders.
"We remain concerned, however, at the funding situation and await clarity on the revised funding formula," a spokesperson added.
"We recognise that the Government remains strongly in favour of academies and we ourselves have nothing against voluntary conversion to academy status. We can have a much better conversation about academies in this new climate. We welcome this constructive approach."
English State schools to become academies by 2022
Join our commenting forum
Join thought-provoking conversations, follow other Independent readers and see their replies