Sajid Javid pledges to crack down on forced marriages in the United Kingdom
The Home Secretary describes the practice as 'despicable, inhumane' and 'uncivilised'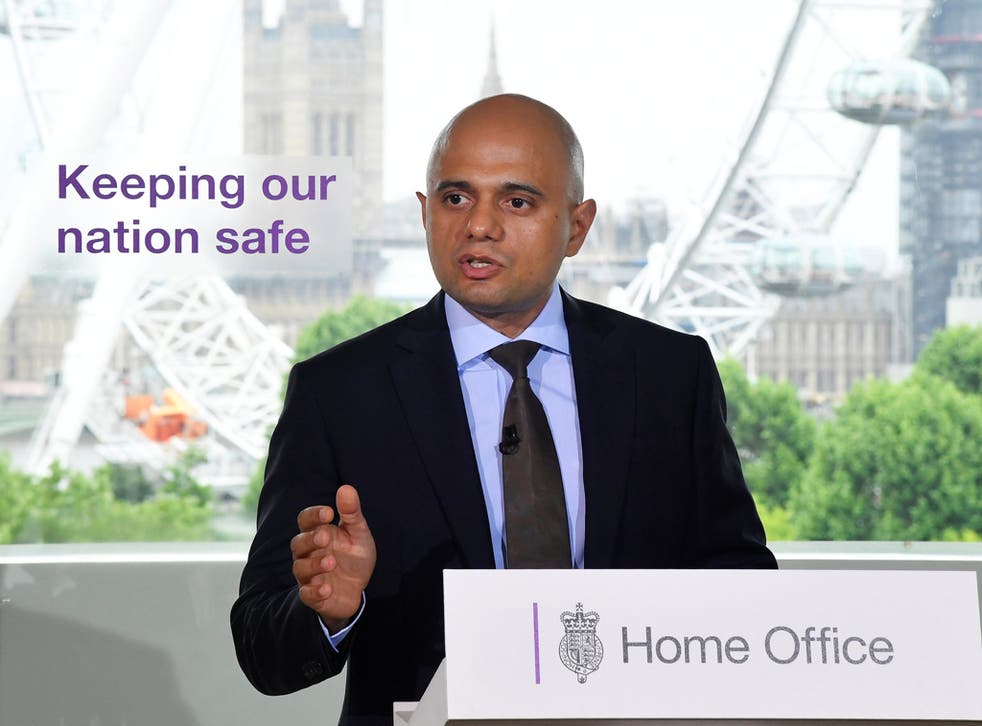 Home Secretary Sajid Javid has pledged to do more to fight forced marriages in the UK, a practice he described as "despicable, inhumane" and "uncivilised" which had no place in British society.
Charities have previously warned that the Home Office has failed to protect British women and teenage girls forced into abusive marriages by granting their foreign husbands visas.
But Mr Javid insisted: "We will be doing more to combat it and support victims. Those who force British women into marriage, be warned that we are redoubling our efforts to make sure you pay for your crimes."
His comments come after data obtained by The Times revealed that officials dealt with nearly 90 cases of victims trying to block visas last year, although almost half were still issued.
Women and girls are being physically and sexually abused by the men whose cases go unchallenged by authorities, charities said, while one group said some immigration officials were "turning a blind eye" amid concerns over cultural or religious sensitivities.
A Home Office source said it "categorically denies" the allegation.
Figures released under Freedom of Information laws showed the Home Office had received 175 inquiries about victims trying to block spouses' visas last year.
Of these, 88 became full cases, which included direct requests from victims, known as "reluctant sponsors", requests from third parties or instances where an official suspected a forced marriage.
UK news in pictures

Show all 50
The women had been forced to marry men in countries including Pakistan, India, Bangladesh and the United Arab Emirates.
Visas were still issued in 42 cases, while in 10 more the decision is still pending or an appeal is being heard.
Laws making it illegal to force someone into marriage in England and Wales were introduced in 2014. Anyone found guilty of doing so can be jailed for up to seven years.
As well as banning the practice, police were given powers to issue Forced Marriage Protection Orders to help protect victims, breaches of which are punishable by up to five years in prison.
In 2013, the year before laws were introduced, the Government's Forced Marriage Unit gave advice or support related to a possible forced marriage to more than 1,300 people.
In 2017 the unit gave advice or support in 1,196 cases.
Mr Javid said that "despite excellent Government work since 2010" combating forced marriage, "more needs to be done".
His comments came days after pupils at one Leeds school who fear they may be taken abroad for forced marriages were given spoons to hide in their underwear to trigger airport metal detectors.
Students at The Co-operative Academy have been handed the cutlery which staff say will literally raise the alarm, allowing youngsters to privately alert security staff.
Harinder Kaur, from the school, said the spoons can "save lives".
Press Association contributed to this report
Join our new commenting forum
Join thought-provoking conversations, follow other Independent readers and see their replies