Dominic Raab condemned for 'hiding' details of massive overseas aid cuts
Foreign secretary accused of refusing to come clean on 'the most draconian cuts ever made' – despite promising transparency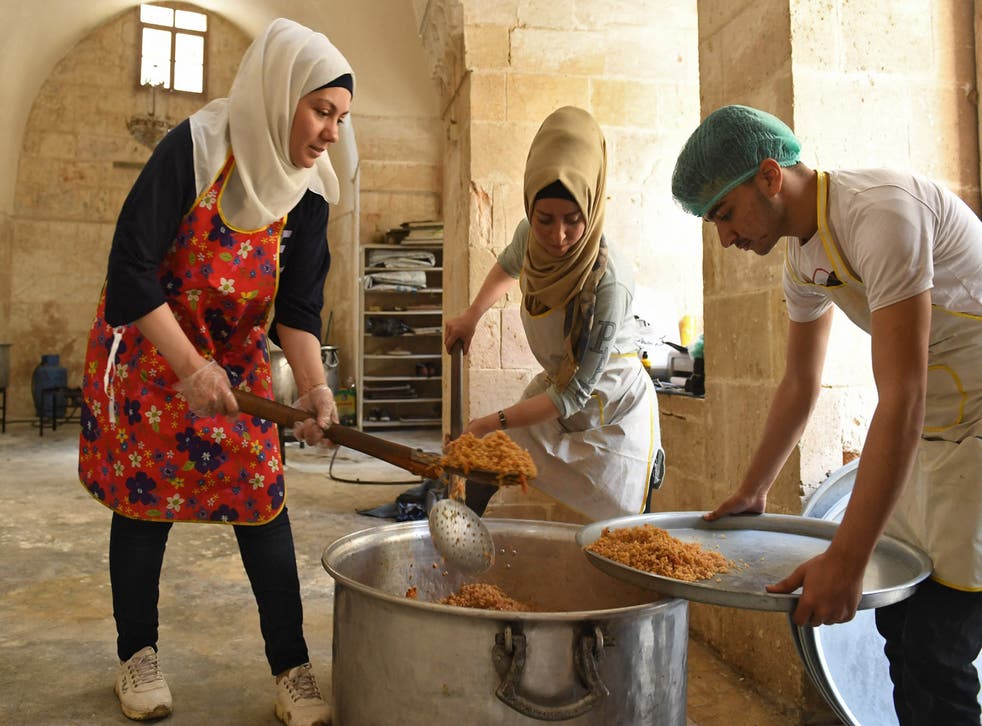 Dominic Raab has been condemned for "hiding" the full scale of massive overseas aid cuts, expected to swipe half of funding from many of the world's poorest countries.
Furious MPs lashed out after a failure to reveal the details of the pain ahead – caused by a £5bn cut between 2019 and 2021– despite a promise of openness.
A leak seen by The Independent suggested Syria, Somalia, the Democratic Republic of Congo, Libya, Nigeria and the Lebanon are all poised to lose more than half of their funding.
But a statement issued by the Foreign Secretary simply listed his priorities – as the pot is slashed from 0.7 to 0.5 per cent of national income – without saying where the axe will fall.
Andrew Mitchell, the former Conservative international development secretary, said: "These words hide the most draconian cuts ever made by Britain."
And Sarah Champion, the chair of the Commons international development committee, attacked "a lack of respect" for frontline aid groups which would be hit hard.
"Raab has snuck out a statement at the end of the day that details what they're funding, not what they're cutting," she said.
"People's lives are directly impacted by these decisions and it is shocking that they still don't have clarity they need."
Despite the secrecy, aid organisations quickly estimated cuts of:
* 41 per cent for humanitarian projects – from £1.5bn in 2019 to £906m in 2021.
* 25 per cent for girls' education over those two years – from £536m to £400m.
* 14 per cent for Covid-19 projects – from £1.5bn in 2020 to £1.3bn this year.
* 68 per cent for society-building schemes – from £1.4bn to £419m, over the two years.
* 9 per cent in health spending – from £1.4bn to £1.3bn, over two years.
Kevin Watkins, chief executive of Save the Children, said: "When every other G7 nation is stepping up in the face of a global pandemic and increasing their support for the poorest and most vulnerable people, the UK is alone in choosing to step back.
"These cuts will trim UK borrowing by a fraction, but devastate lives across many of the world's poorest countries."
Major General James Cowan, of the HALO Trust, warned it would be unable to "remove and destroy the bombs, IEDs and munitions that cause countless deaths and stand in the way of building peace and stability".
And Laurie Lee, chief executive of Care International said: "This statement says nothing about what has been cut or why. Parliament should be allowed to vote on the budget and the 0.7 per cent promise should be kept."
However, the government has broken its pledge to give MPs a vote on the cut to 0.5 per cent – despite a warning that it will be breaking the law without that legislation.
In a written statement, Mr Raab said: "The UK remains a world leader in international development.
"We will return to our commitment to spend 0.7 per cent of gross national income on ODA [Overseas Development Assistance] when the fiscal situation allows."
Register for free to continue reading
Registration is a free and easy way to support our truly independent journalism
By registering, you will also enjoy limited access to Premium articles, exclusive newsletters, commenting, and virtual events with our leading journalists
Already have an account? sign in
Register for free to continue reading
Registration is a free and easy way to support our truly independent journalism
By registering, you will also enjoy limited access to Premium articles, exclusive newsletters, commenting, and virtual events with our leading journalists
Already have an account? sign in
Join our new commenting forum
Join thought-provoking conversations, follow other Independent readers and see their replies