Cabinet minister Penny Mordaunt under fire after describing UK's foreign aid target as 'unsustainable'
'First Brexit and now foreign aid, not so slowly the Conservative Party moves to the right'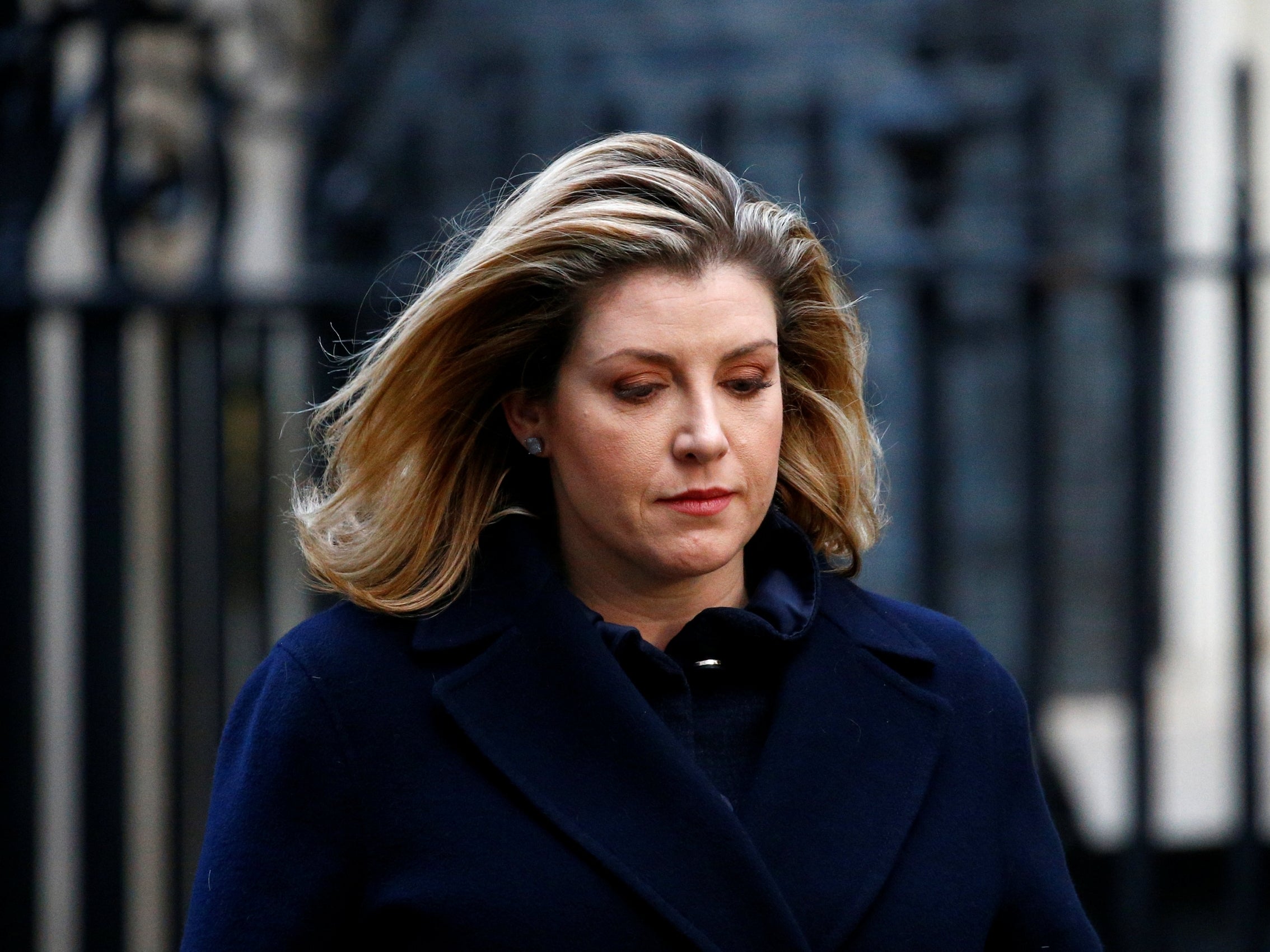 Minister Penny Mordaunt is under fire from MPs after warning Theresa May's cabinet the UK's foreign aid budget target is "unsustainable".
The international development secretary told colleagues on Tuesday that the government should shift its focus towards attracting private donations, and reduce reliance on taxpayers' money.
Her remarks were seized upon by Labour, who claimed it was a "cynical attempt to undermine" the country's commitment to eradicating global poverty.
Tory MP Anna Soubry claimed: "First Brexit now foreign aid, not so slowly the Conservative Party moves to the right."
As it stands, the UK is committed to spend 0.7 per cent of gross national income on international development, which currently stands at £13.9bn.
But there are fears amongst opposition MPs and campaigners that ministers could succumb to pressure to rein in the aid budget or divert it to other uses.
A source confirmed to The Independent that Ms Mordaunt told cabinet colleagues the foreign aid target in its current form is "unsustainable" but said there was no talk of scrapping the 0.7 per cent commitment.
The secretary of state is pushing for a need for a "national conversation" on the funding behind the 0.7 per cent target.
Reports also emerged that she told colleagues the government could spend savings on "other domestic priorities" such as the NHS, and "move from being a spending department to a fundraising department".
Responding to the remarks, the Conservative MP Zac Goldsmith said: "I hope this is incorrect. The 0.7 per cent commitment isn't simply about charity.
"Spent properly, foreign aid makes the world safer, more sustainable and more stable. It benefits us all."
Dan Carden, the shadow international development secretary, added: "This is yet another cynical attempt by Penny Mordaunt to undermine this country's commitment to eradicating global poverty.
"Suggesting that poverty be turned in to a profitable business opportunity will do nothing to tackle the root causes of poverty or inequality. It will simply enable the rich to get richer and exacerbate inequalities.
"And using UK aid to plug funding gaps in the Ministry of Defence only proves that the Tories can't be trusted to keep the aid budget focused on its core purpose of ending poverty."
Toni Pearce, Oxfam GB's head of advocacy, said: "The sheer number of people in need today – from Yemen to Bangladesh to DRC – shows that the global 0.7 aid target remains as critical as ever. Stepping back from our aid promises would be lose-lose; it would damage the UK's standing in the world and deprive the world's poorest people of a vital lifeline."
Girish Menon, the chief executive of ActionAid UK, said overseas support "reflects the best of British values", but warned: "While we recognise there is always room for improvement, if the UK is to continue to be a world leader for its support, aid spending must continue to be fully transparent to ensure its supporting the most vulnerable in the world and delivering lasting change."
At the snap election in 2017, the Conservative manifesto praised UK foreign aid spending as a "powerful statement of global Britain's place in the world".
It continued: "This is the right ambition for a country with a global outlook, so we will maintain the commitment to spend 0.7 per cent of our gross national income on assistance to developing nations and international emergencies.
"We will continue to use our aid budget in alignment with the sustainable development goals, to end extreme poverty, save children's lives, and provide an education for girls."
Join our commenting forum
Join thought-provoking conversations, follow other Independent readers and see their replies