Boris Johnson lifts ban on UK embassies flying the rainbow flag during gay pride events
The move is one of the Foreign Secretary's first policy changes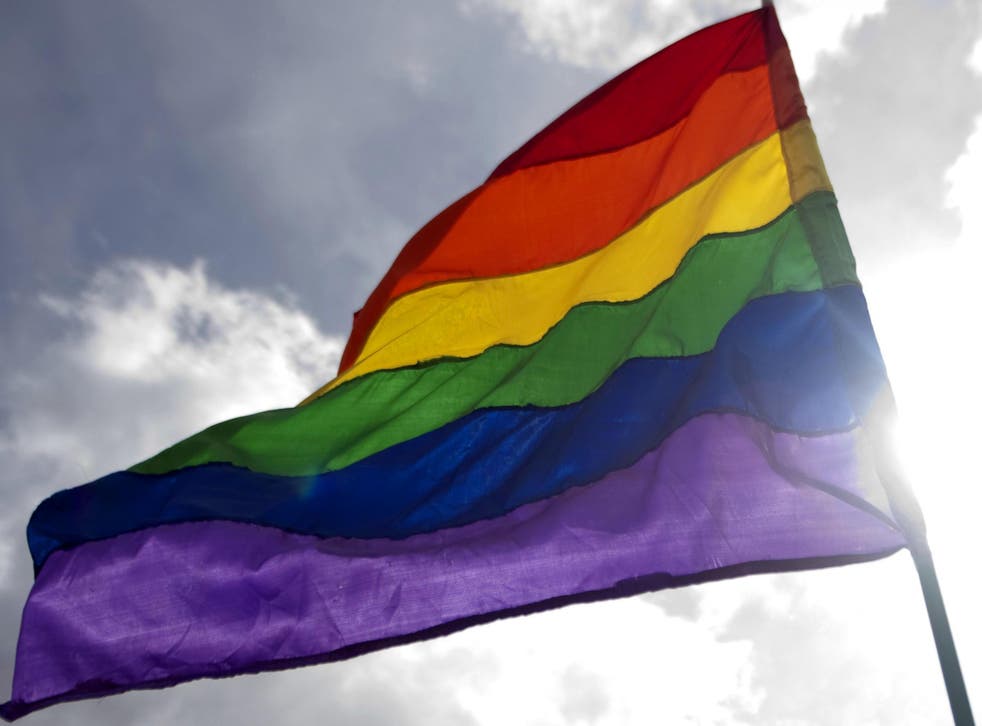 Foreign Secretary Boris Johnson has overturned a rule which forbade the LGBT pride rainbow flag from being flown at British embassies overseas.
The flag, recognised as a symbol of solidarity with the LGBT community, may now be flown from British government offices abroad to celebrate Pride and other events.
Philip Hammond, the previous Foreign Secretary, had insisted as recently as July only the union flag and a handful of others should fly.
A Foreign and Commonwealth Office (FCO) spokesperson told PinkNews: "The Foreign Secretary has agreed that FCO buildings, including at diplomatic missions overseas, can fly the rainbow flag in order to mark relevant international days such as the International Day Against Homophobia, Biphobia and Transphobia (IDAHOBIT) and locally relevant events, such as local Pride celebrations."
It will be the choice of the ambassador or high commissioner to fly the flag. Local circumstances will also be taken into account.
The decision is likely to be welcomed by campaigners and was already recommended by a House of Commons Foreign Affairs Committee who, while criticising the FCO's "apparent deprioritisation of human rights", said: "We, along with many others, noticed the FCO's decision not to fly the Rainbow Flag for London Pride in 2015, which reversed the policy of the previous Foreign Secretary and separated the FCO from the numerous other Government departments which did fly the Rainbow Flag.
In pictures: Pride in London 2016

Show all 10
"The decision by the current Foreign Secretary not to fly the Rainbow Flag at FCO buildings for Pride 2015 signalled an apparent change in FCO policy and sent a message that contradicts much of the actual work and objectives of the FCO.
"We recommend that the FCO reverses its decision not to fly the Rainbow Flag for national Pride events.
The department, then still led by Philip Hammond, responded: "The FCO has a very clear policy on flag flying: it is to fly the Union flag at the FCO and all its embassies, high commissions and consulates at all times.
"The only other flags that are flown are of the constituent countries of the UK and the UK overseas territories on significant days for them, and the European Union flag in certain countries. The UK is a member of, or supports, many organisations and associations, but does not fly any other flags."
Register for free to continue reading
Registration is a free and easy way to support our truly independent journalism
By registering, you will also enjoy limited access to Premium articles, exclusive newsletters, commenting, and virtual events with our leading journalists
Already have an account? sign in
Register for free to continue reading
Registration is a free and easy way to support our truly independent journalism
By registering, you will also enjoy limited access to Premium articles, exclusive newsletters, commenting, and virtual events with our leading journalists
Already have an account? sign in
Join our new commenting forum
Join thought-provoking conversations, follow other Independent readers and see their replies