Former DWP staff go rogue to help benefit claimants
Website set up to offer advice inundated with messages from people claiming their benefits were unfairly cut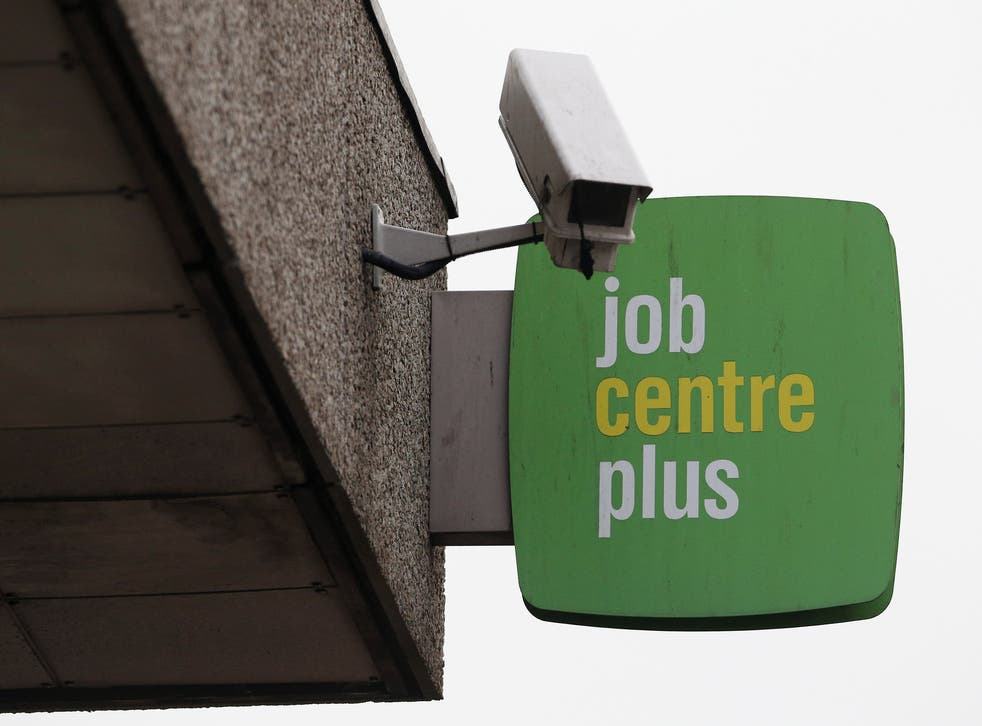 Three disgruntled former civil servants have been inundated with pleas for help after they set up a website offering emergency advice to welfare claimants who believe their benefits have been wrongly docked.
The three women behind the initiative, who all worked for the Department for Work and Pensions (DWP), allege that many Jobcentre staff are instructed to veto a set proportion of claims. The allegation is strongly denied by the department. The women, who are based in the North-east of England and have not made their names public, launched the website in June without any fanfare.
In the last few days it has gone viral and the women have been bombarded by claimants accusing the DWP of unfairly cutting their benefits.
On one day last week the website, jobseekersanctionadvice.com, received 200 messages, half from people protesting against being wrongly penalised.
The website organisers, who have called on support from five other people with DWP experience, worked until after midnight to clear the backlog.
One of the organisers, "Jean", said she had become disillusioned by the treatment meted out to some claimants during her final years at a Jobcentre, alleging that staff were pressurised to sanction needy people for the smallest mistake in their claim.
"I decided one Sunday to resign and I never went back. I had loved the job until the last three years but then I could see the way things were going. I got tired of fighting the system," she said.
"I became active on forums offering advice to people, the more I became involved, the more outraged I became."
With two like-minded ex-colleagues, she decided to set up the website to offer free advice to claimants.
"We didn't promote the website, we had a few inquiries and helped a few people. Then it got picked up and everything went bananas," she told The Independent.
"It's a harsh environment... everything is designed to trip people up, they are asked to do things that are unsuitable. Some offices are OK and others aren't – it all depends what manager you have."
An internal investigation by the DWP last year concluded there were no secret targets, either nationally or locally, for sanctioning benefits.
A spokesman said: "Every day up and down the country our Jobcentre advisers are successfully helping people off benefits and into work.
"We now have an employment rate which has never been higher and record numbers of people in jobs.
"Decisions on sanctions aren't taken lightly, but it's only right that people claiming benefits should do everything they can to find work if they are able.
"There are no targets for sanctions and we have a well-established system of hardship provision in place."
But Mark Serwotka, general secretary of the PCS union, said: "It's a disgrace how, for political reasons, Jobcentres are being turned from places where unemployed people go to get help into places of fear for many claimants.
"We want the sanctions regime scrapped entirely, it serves no purpose other than to demonise and punish people for being out of work."
He said a recent PCS survey of Jobcentre staff found almost two-thirds said they had experienced pressure to refer claimants for a sanction inappropriately.
Register for free to continue reading
Registration is a free and easy way to support our truly independent journalism
By registering, you will also enjoy limited access to Premium articles, exclusive newsletters, commenting, and virtual events with our leading journalists
Already have an account? sign in
Register for free to continue reading
Registration is a free and easy way to support our truly independent journalism
By registering, you will also enjoy limited access to Premium articles, exclusive newsletters, commenting, and virtual events with our leading journalists
Already have an account? sign in
Join our new commenting forum
Join thought-provoking conversations, follow other Independent readers and see their replies