Former Lib Dem candidate charged with child sex offences to run for police and crime commissioner
'I wouldn't be here if I wasn't 100 per cent confident that I am not guilty'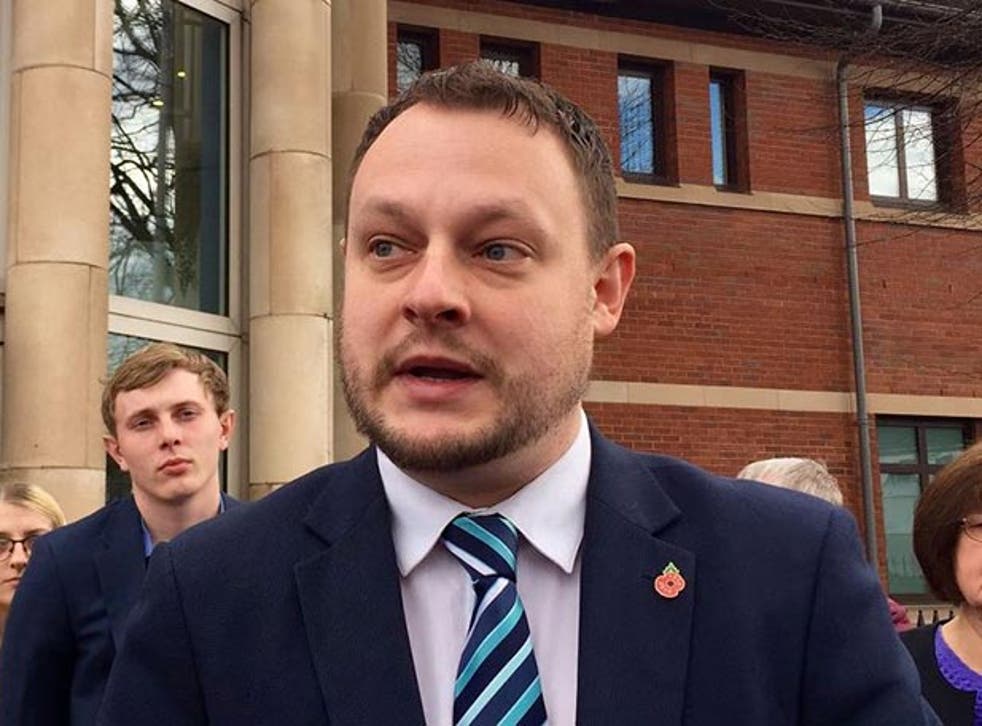 A former Liberal Democrat parliamentary candidate who "vehemently" denies a series of child sex charges is planning to run for Nottinghamshire's police and crime commissioner (PCC).
Jason Zadrozny appeared at Mansfield Crown Court on Wednesday, the first time since he was charged with two counts of raping a boy under 16, three of sexual activity with a boy aged between 13 and 15 and four charges of indecent assault of a boy under the age of 16.
He was granted bail and will appear at Nottingham Crown Court on 27 April.
Speaking outside the court in Mansfield, a representative for Mr Zadrozny said his client would "vehemently deny the allegations" which date from 2003 to 2006.
The 35-year-old was a Liberal Democrat candidate in Ashfield in 2010 and was selected to fight the seat in 2015. He was suspended by the party following his arrest over the child sex allegations.
Mr Zadrozny, an independent councillor at Ashfield District and Nottinghamshire County councils, announced he would run for PCC in the May elections after the court appearance.
Dismissing the suggestion that running in the election and fighting the criminal allegations was "untenable", he said: "I am looking forward to my day in crown court."
He said he wanted to "prove" that he was innocent, adding that he was "confident" of what the outcome of the trial would be.
"I wouldn't be standing here today with my reputation on the line, with my friends and family behind me… I wouldn't be here if I wasn't 100 per cent confident that I am not guilty."
Nottinghamshire Police said it would not comment during the legal proceedings.
Nottinghamshire County Council disqualifies councillors if they have been sentenced to three or more months in prison.
At the time Mr Zadrozny was charged in February, Anthony May, chief executive of the council, said: "We are aware that a Nottinghamshire County Councillor has been charged with a number of sexual offences. There is no action that the County Council can take at this stage as this is a matter for the Courts."
Ashfield District Council said: "The criminal charges recently brought against an ADC Councillor are a matter for the Courts and the Council should not and will not comment further on those charges at this time."
Additional reporting by PA
Register for free to continue reading
Registration is a free and easy way to support our truly independent journalism
By registering, you will also enjoy limited access to Premium articles, exclusive newsletters, commenting, and virtual events with our leading journalists
Already have an account? sign in
Register for free to continue reading
Registration is a free and easy way to support our truly independent journalism
By registering, you will also enjoy limited access to Premium articles, exclusive newsletters, commenting, and virtual events with our leading journalists
Already have an account? sign in
Join our new commenting forum
Join thought-provoking conversations, follow other Independent readers and see their replies