Former Tory leader Michael Howard is fined £900 over speeding ticket
Former Home Secretary convicted of failing to give information relating to the identification of a vehicle after saying he could not remember who was driving the car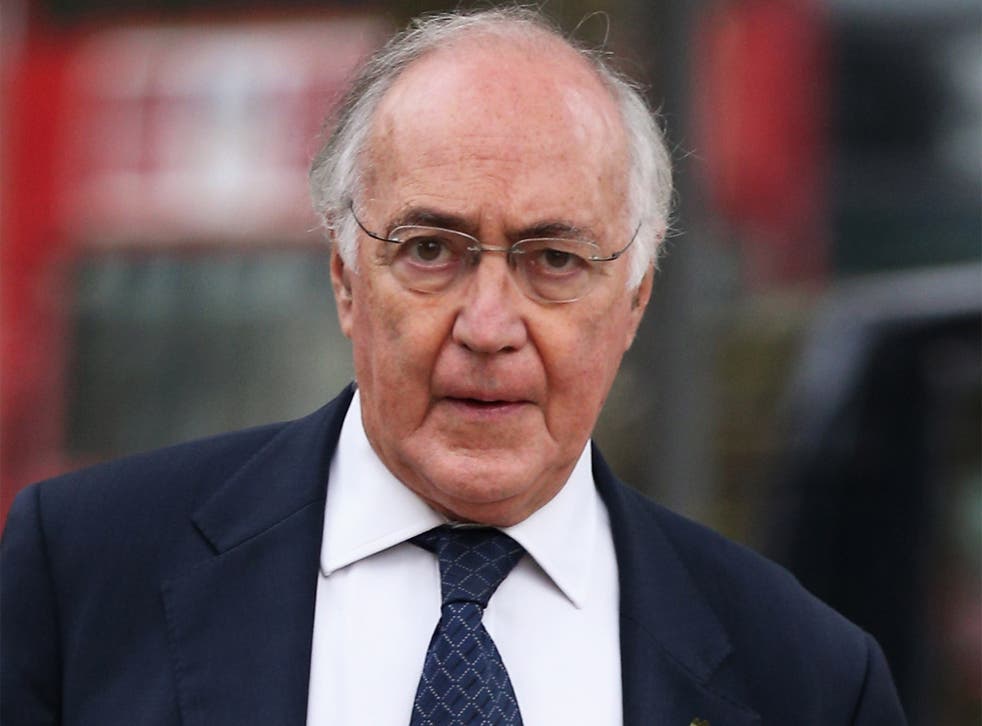 Former Conservative party leader Michael Howard has been fined £900 after being convicted of failing to say who was driving his car when it was caught by a speed camera.
Lord Howard and his wife Sandra said either of them could have been driving their Toyota Prius when it was caught clocking 37.3mph in a 30mph zone as it was driven through Lewisham in south-east London on 24 January.
The former Home Secretary was subsequently convicted of failing to give information relating to the identification of a vehicle to the Metropolitan Police and was fined £900 plus £625 costs and a £90 victim surcharge and received six penalty points on his driving licence.
He said he intends to appeal.
Prosecutor Andrew Perry told Wimbledon Magistrates Court: "Shrugging your shoulders and saying: 'I can't remember' is not enough.
"He said: 'It could be me, it could be my wife. We make that journey regularly and we can't remember who was driving'."
He said Lord Howard had simply written "wife" on the form where it asks for information about who else could be driving, the Daily Mail reported.
But giving evidence in court, Lord Howard said he and his wife use that route regularly when they drive back to London from their home in his former Kent constituency.
He said: "We were driving back from Kent, a journey we make very regularly and who drives depends on circumstances of whether one of us is tired, has work to do or is reading."
UK news in pictures

Show all 50
When asked again who was driving, Lord Howard insisted he did not remember though he "wished he did".
He explained that the couple had been holidaying in Grenada when the letter about the speeding offence arrived and by the time they had returned they could not remember who had been driving that night.
He said: "Neither of us has any desire to escape the consequences of our actions. I couldn't truthfully complete the form.
"I have no incentive to dissemble about this matter. I'd rather the driver was identified.
"We frequently change over during the course of the journey. It's a sixty-five mile journey."
District Judge Barbara Barnes described Lord Howard's defence as "credible" and said she genuinely believed he and his wife had "racked their brains" to remember who was driving.
But she said Lord Howard should have given his wife's full details on the form rather than simply writing "wife".
She said: "At no stage did the defendant provide the particulars of his wife in his letter. To simply refer to his 'wife' does not provide sufficient information.
"The reasonable diligence has not been made out and I'm not in a position to give any credit since there was no plea of guilty."
Register for free to continue reading
Registration is a free and easy way to support our truly independent journalism
By registering, you will also enjoy limited access to Premium articles, exclusive newsletters, commenting, and virtual events with our leading journalists
Already have an account? sign in
Register for free to continue reading
Registration is a free and easy way to support our truly independent journalism
By registering, you will also enjoy limited access to Premium articles, exclusive newsletters, commenting, and virtual events with our leading journalists
Already have an account? sign in
Join our new commenting forum
Join thought-provoking conversations, follow other Independent readers and see their replies