For-profit schools have no place in Britain, says Tory Education Secretary Nicky Morgan
The position appears to be different from the one outlined in September 2014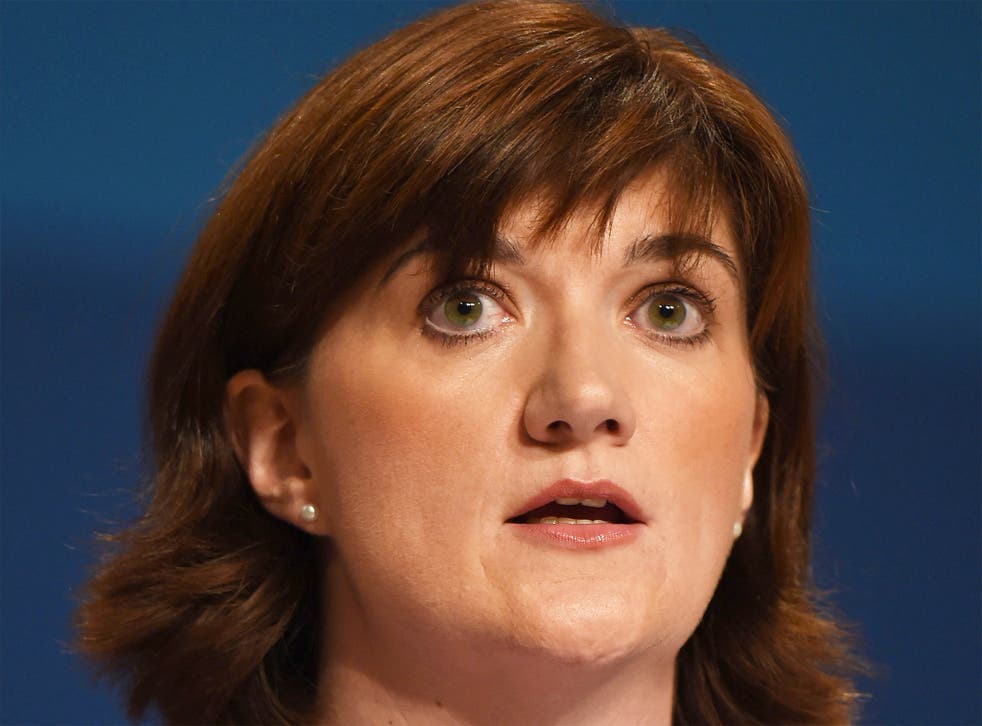 The Education Secretary has ruled out the introduction of for-profit schools into Britain's education system.
Nicky Morgan said schools run for private profit had no place in the UK and that she would stick by the Conservatives' manifesto commitment not to bring forward the idea.
"I don't think there's a place for profit-making schools in this country," she told the BBC's Andrew Marr Show on Sunday.
"We were very clear in our manifesto that we do not see there is role for profit-making schools in our education system."
At present the government's new free schools cannot be owned by profit-making institutions but groups that run them can contract out services to profit making enterprises.
The Education Secretary also however said that she believed academies performed better than local authority run schools. Many academies are run by privately operated chains.
In September 2014 Ms Morgan said she had not ruled out for-profit schools.
The Independent reported in 2013 that Ms Morgan's predecessor Michael Gove had drawn up a plan to allow free schools and academies to become profit-making businesses.
Such a plan, drawn up at the Department for Education, would have used hedge funds and venture capitalists to raise money.
What does five more years of the Tories mean for Britain?

Show all 8
Mr Gove has also told friends that he had no objections to for-profit schools, according to a report earlier that year. He is now Justice Secretary.
For-profit universities are already allowed in the United Kingdom, with the first introduced in 2013 under the Coalition.
Conservative outriders and think-tanks around the party have put pressure on the government to introduce for-profit schools in recent years.
The Bright Blue group, aligned with the modernising wing of the Conservative has said the schools should be introduced.
"It will be important, of course, to convince the public that this does not stem from an ideological position: that somehow private is better than public and Tories are pursuing privatisation in awe of money-making," they wrote on the subject.
The Policy Exchange think-tank, whose most recent summer party featured a keynote from the Prime Minister, has also backed the introduction of profit in schools.
Register for free to continue reading
Registration is a free and easy way to support our truly independent journalism
By registering, you will also enjoy limited access to Premium articles, exclusive newsletters, commenting, and virtual events with our leading journalists
Already have an account? sign in
Register for free to continue reading
Registration is a free and easy way to support our truly independent journalism
By registering, you will also enjoy limited access to Premium articles, exclusive newsletters, commenting, and virtual events with our leading journalists
Already have an account? sign in
Join our new commenting forum
Join thought-provoking conversations, follow other Independent readers and see their replies