Nicola Sturgeon promises to trial four-day working week for Scots
SNP pledges £10m to support firms willing to offer better 'work-life balance'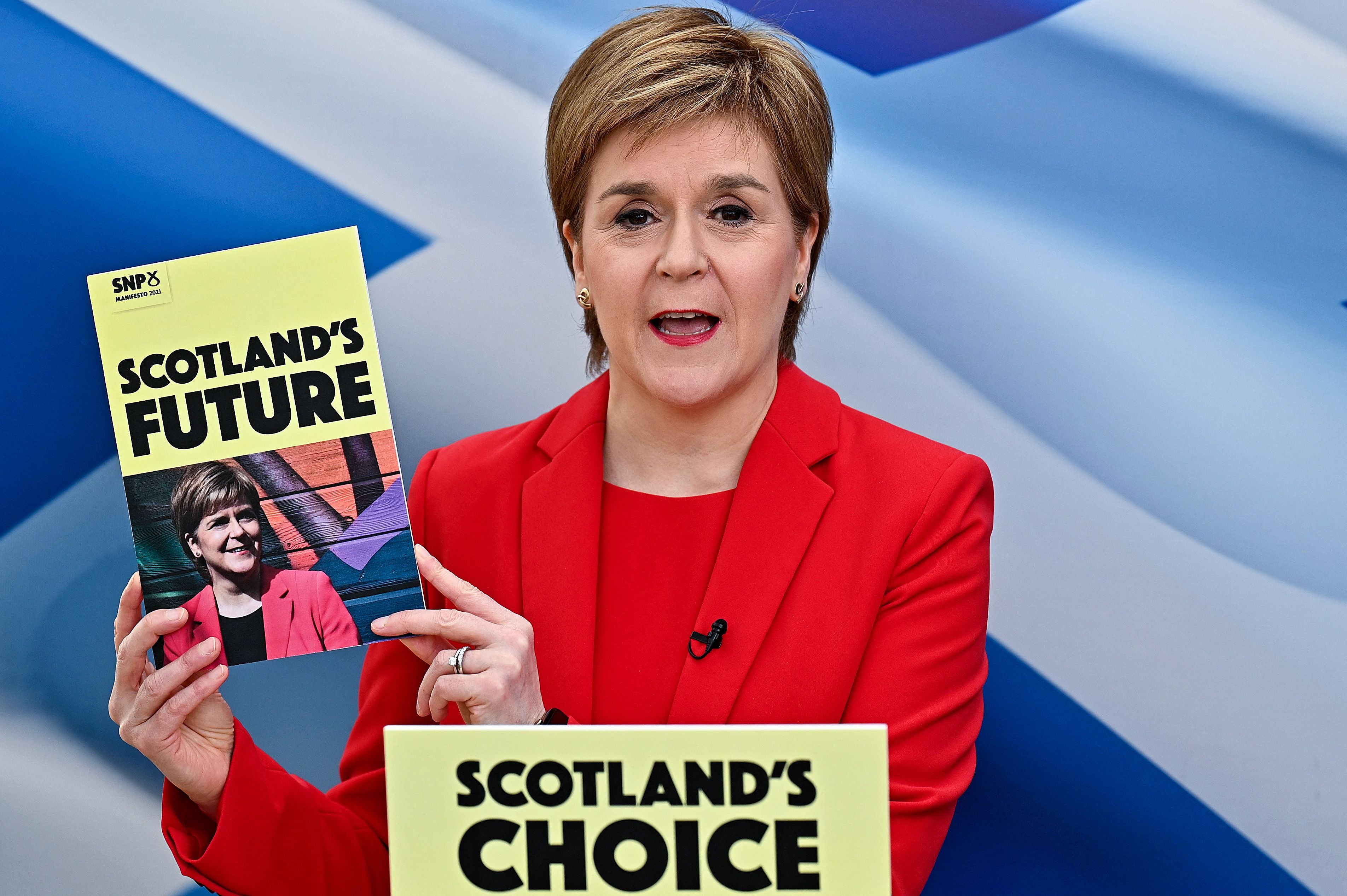 Nicola Sturgeon has promised that a re-elected Scottish National Party government at Holyrood would provide funding for Scottish companies to offer staff a four-day working week.
Launching her party's manifesto for the May election, Ms Sturgeon pledged to commit £10m for a pilot scheme aimed at providing a better "work-life balance" after the Covid crisis.
"Before the pandemic struck, many people were already worried about work-life balance," she said. "We want to do more to support people to achieve a better balance and help businesses employ as many people as possible."
The SNP leader added: "As part of that, we will establish a £10m fund to support willing companies to explore and pilot the benefits of a four-day working week."
Downing Street confirmed there were no plans for any similar trial for England. "There are no plans for a four-day week," said Boris Johnson's official spokesperson.
Earlier this year, the Spanish government launched a three-year pilot project, using £45m of EU funds for mid-size companies to offer a four-day working week to staff.
Under Jeremy Corbyn, Labour pledged during the 2019 general election campaign to deliver a four-day week within a decade. "We should work to live, not live to work," said the then shadow chancellor, John McDonnell.
The SNP has also promised to offer up to £50,000 to Scots to move to or stay in Shetland, Orkney and the Hebrides, under plans to tackle rural population decline in Scotland's islands.
The island bonds scheme – aimed at helping people to buy homes, start businesses and settle over the long term – would be available to people currently living on the islands and those who wish to move there.
In addition, Ms Sturgeon promised a "transformational" spending increase for the NHS in Scotland if her party wins the Scottish parliament election on 6 May.
The SNP manifesto contains a pledge to boost frontline NHS spending by at least 20 per cent, or approximately £2.5bn, by the end of the next Holyrood term.
The first minister said she would press ahead with her plans for a referendum on Scottish independence.
"I believe passionately that with the powers of independence, we can do so much more for Scotland," she said. "I look around Europe and I see independent countries, of similar size to us, that are among the wealthiest, fairest and happiest in the world.
"If Denmark and Norway and Ireland can do it, then with all our resources and talent, why not Scotland?"
Join our commenting forum
Join thought-provoking conversations, follow other Independent readers and see their replies