Thousands of parents unable to obtain free school meal vouchers at peak of pandemic as IT system failed
'Schools and parents said they could not get prompt support, either by telephone or email'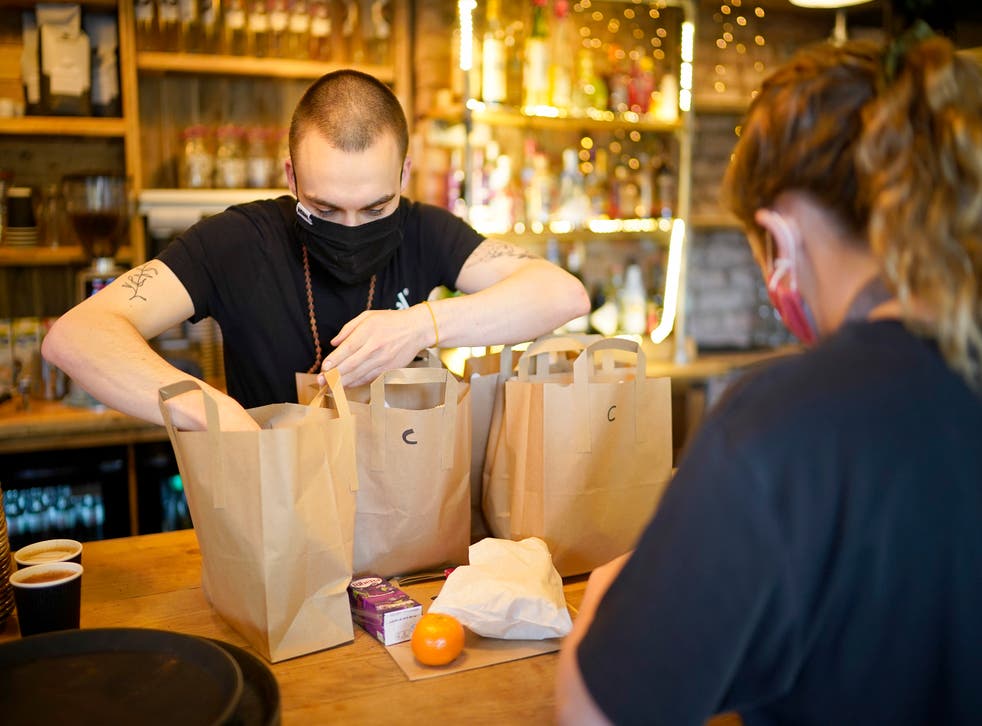 Thousands of parents were forced to bombard a helpline in search of missing free school meals vouchers, because a firm picked to turn the scheme lacked the IT system needed.
At the peak of the Covid-19 pandemic in April – after English schools were ordered to close and poorer families promised extra help – Edenred received 8,878 emails in a single day, an investigation found.
School staff were forced to log onto the firm's website late at night to avoid long waiting times, as they protested that it was difficult to even register for the scheme.
And the Department for Education (DfE) is unable to say how many children received vouchers – or whether Edenred made a profit, despite receiving no management fees – the National Audit Office said.
"Edenred's systems buckled under the pressure and schools and families found it much too difficult to get in touch when things went wrong," said Meg Hillier, chair of the Commons Public Accounts Committee.
The report comes amid continued criticism of Boris Johnson for rejecting footballer Marcus Rashford's campaign for free meals to be distributed during school holidays.
The prime minister was eventually forced into a climbdown that will see some poorer families receive vouchers through expanded holiday clubs.
The £15-a-week vouchers were pledged in haste when the first lockdown began in March, to compensate for children not being in school and missing out on perhaps their only reliable meal of the day.
The NAO identified "a range of problems" with Edenred's administration, saying: "Schools told us that it was difficult to log onto Edenred's website to order eCodes and that staff had to do this late at night to avoid long waiting times.
"Schools and parents said they could not get prompt support from Edenred, either by telephone or email."
Daily calls to its helpline peaked at 3,940 in mid-April and the number of emails at 8,878 at the end of the month.
The DfE later acknowledged that Edenred's had "insufficient capacity to meet demand", until an upgrade cut waiting times on its website "to virtually zero by July 2020".
At the start, one in nine schools were more than five kilometres from the nearest participating store, as only six supermarket chains took part – a number that later rose to 10
"Problems at the start of the scheme led to a frustrating experience for many schools and families," said Gareth Davies, the head of the NAO.
"But DfE and Edenred worked hard to get on top of these issues. Performance steadily improved as the scheme progressed."
Vicky Ford, the children's minister said: "The NAO has recognised the swift action we took so that eligible children could access this important provision while schools were partially closed, with £380m worth of voucher codes having been redeemed into supermarket gift cards by the time the scheme ended."
Register for free to continue reading
Registration is a free and easy way to support our truly independent journalism
By registering, you will also enjoy limited access to Premium articles, exclusive newsletters, commenting, and virtual events with our leading journalists
Already have an account? sign in
Register for free to continue reading
Registration is a free and easy way to support our truly independent journalism
By registering, you will also enjoy limited access to Premium articles, exclusive newsletters, commenting, and virtual events with our leading journalists
Already have an account? sign in
Join our new commenting forum
Join thought-provoking conversations, follow other Independent readers and see their replies