Freedom of Information Act: Labour to set up own review in attempt to head off Government move to dilute public's right to know
The Whitehall review has been criticised for sitting behind closed doors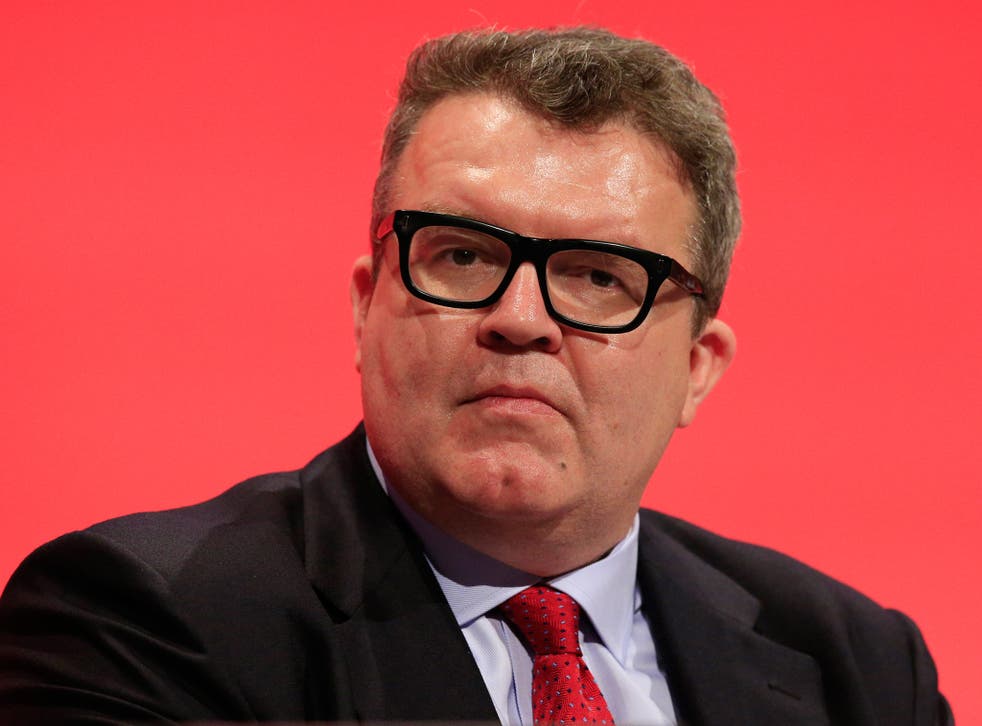 Labour is to set up its own review of the Freedom of Information Act in an attempt to head off a controversial move by the Government to water down the public's right to know.
Tom Watson, Labour's deputy leader, is to invite Conservative and Liberal Democrat MPs to join a cross-party commission that will take evidence on the working of the 2000 Act passed by the Blair Government. It is likely to propose that the legislation be strengthened amid fears that Conservative ministers will use their review as cover to dilute the Act.
The Whitehall review, chaired by the former senior civil servant Lord Burns, finishes taking evidence on Friday and has been criticised for sitting behind closed doors. It is considering whether to recommend a fee of up to £100 to submit requests under the Act; making it easier to reject requests on cost grounds and handing ministers more power to block disclosures. The commission includes critics of the Act such as Jack Straw, Labour's former Home Secretary, who angered his own party's leadership by agreeing to serve on it.
In contrast, the Labour review will hold three or four evidence sessions in public, which will be live-streamed to reach a wider audience. The party will invite academics, freedom of information campaigners, pressure groups such as the Taxpayers' Alliance and newspaper editors to take part.
Writing for The Independent, Mr Watson said: "The Tories want to water down the Act, one of the most effective pieces of legislation Parliament has ever passed. It has been used by campaigners, journalists and members of the public to uncover data breaches, discover how many criminals are on the run and reveal that our nuclear power stations are in a shocking state of disrepair. It should be extended and strengthened."
Labour's review may recommend that the Act should cover public sector contracts outsourced to private firms and the Government's flagship free schools. Its exercise could make it harder for ministers to justify changes to the legislation.
Louise Haigh, the shadow Cabinet Office Minister, said: "FOI is in danger. The people who sit on the Government's Independent Commission have all been critical of the Act and they meet in secret. The Commission's discussions aren't even subject to the Freedom of Information Act it was created to examine, which is extraordinary."
In their evidence to the Government's review, the Lib Dems criticised its "very narrow scope", saying it would miss "a crucial opportunity" to discuss which bodies should come under the Act's remit.
The Lib Dems want private contractors carrying out public sector work to be covered, including the NHS and local government. They said: "FOI is not only about high-profile, attention-grabbing requests: at its root, it is about the right of an individual to find about the decisions that affect their day-to-day life."
Ministers insist they support the Act but argue that it needs reform as it "gums up" Whitehall because officials are reluctant to write down sensitive matters such as policy options.
Lord Britton allegations: Watson 'must apologise'
Labour deputy leader Tom Watson should write to Lord Brittan's family to apologise for his conduct during an investigation into rape allegations against the former Home Secretary, MPs have said. The Home Affairs Select Committee said Mr Watson had acted inappropriately by speaking to the press.
Mr Watson said he had already apologised on television but would again in writing. Lord Brittan died in January, unaware police had dropped a rape inquiry against him. The committee also criticised the Met, which it said had allowed itself to be influenced by fear of "media criticism and public cynicism". Committee chair Keith Vaz said that "false allegations" against individuals could have "devastating reputational consequences".
Register for free to continue reading
Registration is a free and easy way to support our truly independent journalism
By registering, you will also enjoy limited access to Premium articles, exclusive newsletters, commenting, and virtual events with our leading journalists
Already have an account? sign in
Register for free to continue reading
Registration is a free and easy way to support our truly independent journalism
By registering, you will also enjoy limited access to Premium articles, exclusive newsletters, commenting, and virtual events with our leading journalists
Already have an account? sign in
Join our new commenting forum
Join thought-provoking conversations, follow other Independent readers and see their replies