UK must pay for French ports after Brexit, Macron to tell May
The French President is under intense pressure to make the UK contribute to the mushrooming costs of France's UK facing ports after Brexit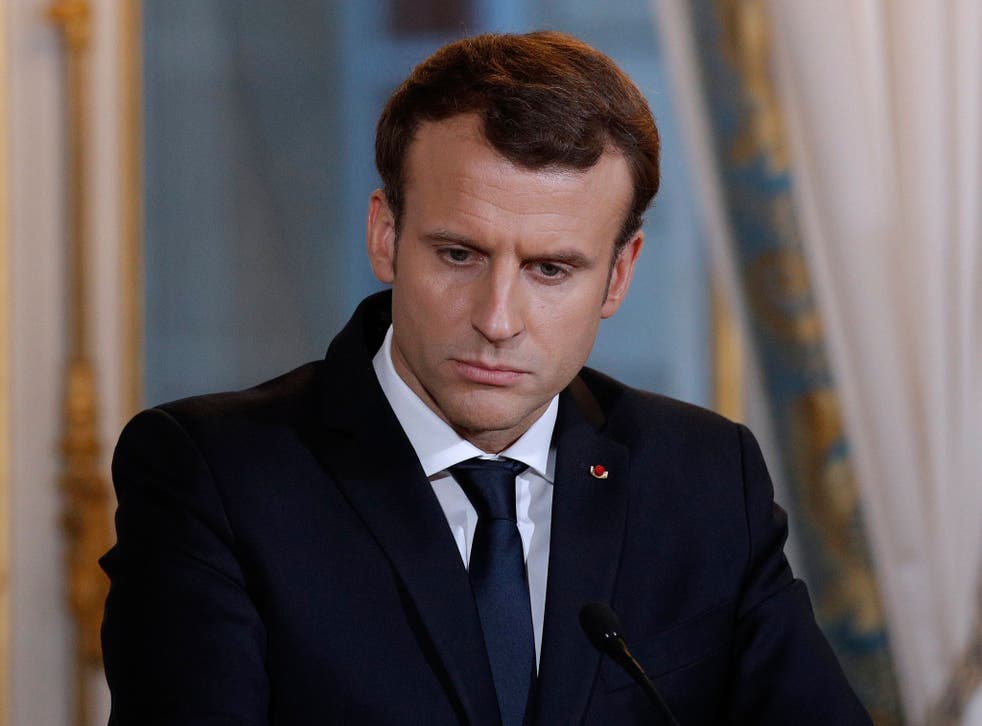 French President Emmanuel Macron is expected to demand the UK pays for new customs services at Calais and other French ports after Brexit when he meets Theresa May next month.
It is highly likely that more rigorous and bureaucratic customs and immigration controls will be required after the UK leaves the European Union. Currently the UK pays effectively to manage its border on the French mainland at Calais, in a reciprocal arrangement under the Le Touquet Treaty, which is itself now a contentious issue.
Brexit will make that process more complicated and more costly, but leading Brexiteers have already called Mr Macron's proposals "absurd", with Iain Duncan Smith telling The Telegraph: "There is no logical or legal reason why Britain should pay anything towards this. It is an absurdity."
French officials have said the costs of preparing its UK facing border points will cost more than new arrangements in Ireland. The French ports of Calais and Dunkirk together service Dover, which is the world's busiest sea port. Mr Macron is facing significant internal political pressure to ensure the UK pays for a problem seen in France as of the UK's own making.
Jean-Paul Mulot, who is envoy to the UK for the ports of Calais, Dunkirk, Boulougne and the Eurotunnel entrance, told The Telegraph that the cost has been estimated at hundreds of millions of pounds, and that it should be shared between the whole of the EU.
Emmanuel Macron vows to make French the world's first language
But Mr Duncan Smith said: "No other country is asking for money, not Holland, not Belgium, and Mrs May should remind Mr Macron that he stands to benefit from this arrangement because France sells more goods to us than we sell to them.
"Theresa May can smile sweetly at Mr Macron and tell him there will not be a penny more than has already been agreed. We have already said how much we will pay, and if the EU wants to give some of that money to France that's up to them."
Mr Mulot said that the UK would "agree to provide some funding eventually", adding that smooth border arrangements were in both sides interest.
"At the height of the migrants' crisis two years ago, when cross-Channel traffic was being disrupted, Volkswagen's Oxford factory considered closing temporarily because it was running out of parts. About 800,000 car parts cross the Channel each day, and huge quantities of food too."
Arrangements at Dover has been one of the most difficult and contentious issues of the Brexit process thus far, with MPs and policy groups warning that delays at Dover have the potential to hugely disrupt virtually UK manufacturing supply chains. The corresponding problem at French sea ports has rarely been discussed.
Register for free to continue reading
Registration is a free and easy way to support our truly independent journalism
By registering, you will also enjoy limited access to Premium articles, exclusive newsletters, commenting, and virtual events with our leading journalists
Already have an account? sign in
Join our new commenting forum
Join thought-provoking conversations, follow other Independent readers and see their replies