From nuts to Ukip: 10 things you didn't know about Nick Clegg
The Deputy Prime Minister got sidetracked in a Twitter chat about Europe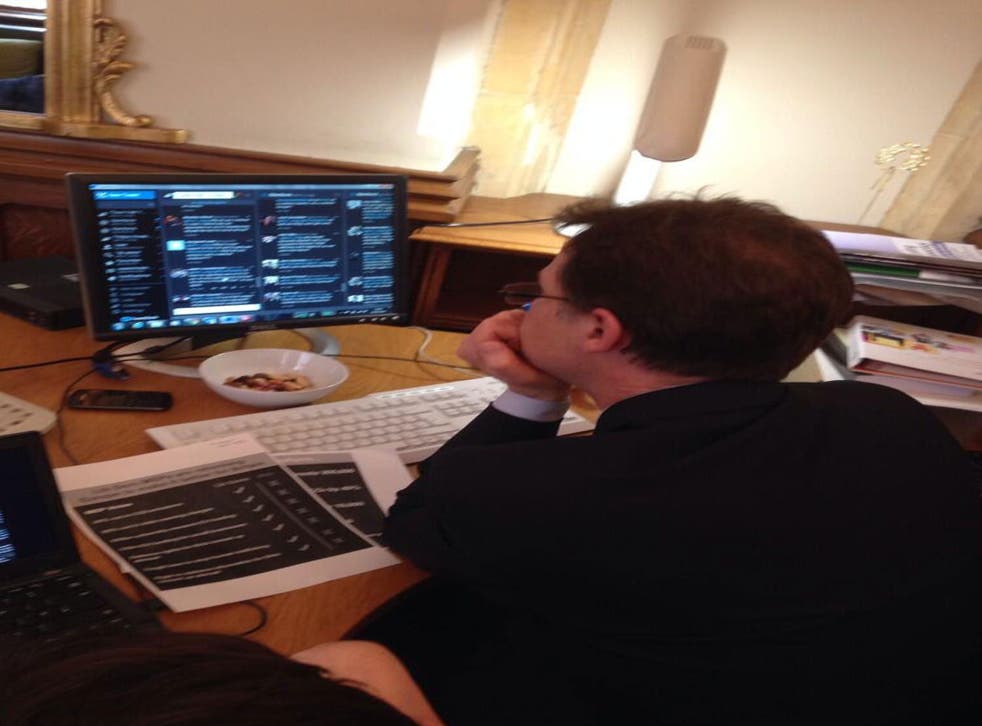 When Nick Clegg said he would hold a Twitter question answer and session "about Europe", few could have predicted it would reveal his preferences over cheese and football.
The Deputy Prime Minister held the online chat with followers on Tuesday afternoon.
Although initial questions dealt with the issue of an in/out referendum on EU membership and the rise of Ukip, the discussion quickly descended into more trivial concerns.
Douglas Dickie asked: "Atletico or Real in the [La Liga] final? Oh...not that sort of question on Europe."
But Mr Clegg promptly replied: "Atletico. I always go for the underdog."
He went on to answer questions about his favourite cheese, preferred European cuisine and the "best thing about Yorkshire".
His frankness must have come as a surprise to several followers who doubted his account's authenticity.
Mr Clegg tweeted a picture of himself at a desk on Twitter as a response to the question: "Is this a parody account?"
"See you next time," he promised. Until then, here are a few of the things we learned…
Register for free to continue reading
Registration is a free and easy way to support our truly independent journalism
By registering, you will also enjoy limited access to Premium articles, exclusive newsletters, commenting, and virtual events with our leading journalists
Already have an account? sign in
Register for free to continue reading
Registration is a free and easy way to support our truly independent journalism
By registering, you will also enjoy limited access to Premium articles, exclusive newsletters, commenting, and virtual events with our leading journalists
Already have an account? sign in
Join our new commenting forum
Join thought-provoking conversations, follow other Independent readers and see their replies