Fuel frenzy spreads – but at least it's good news for the Treasury
Government is raking in an extra £32m in excise duties thanks to the panic buying it sparked at the petrol pumps
Lewis Smith
Friday 30 March 2012 12:12 Comments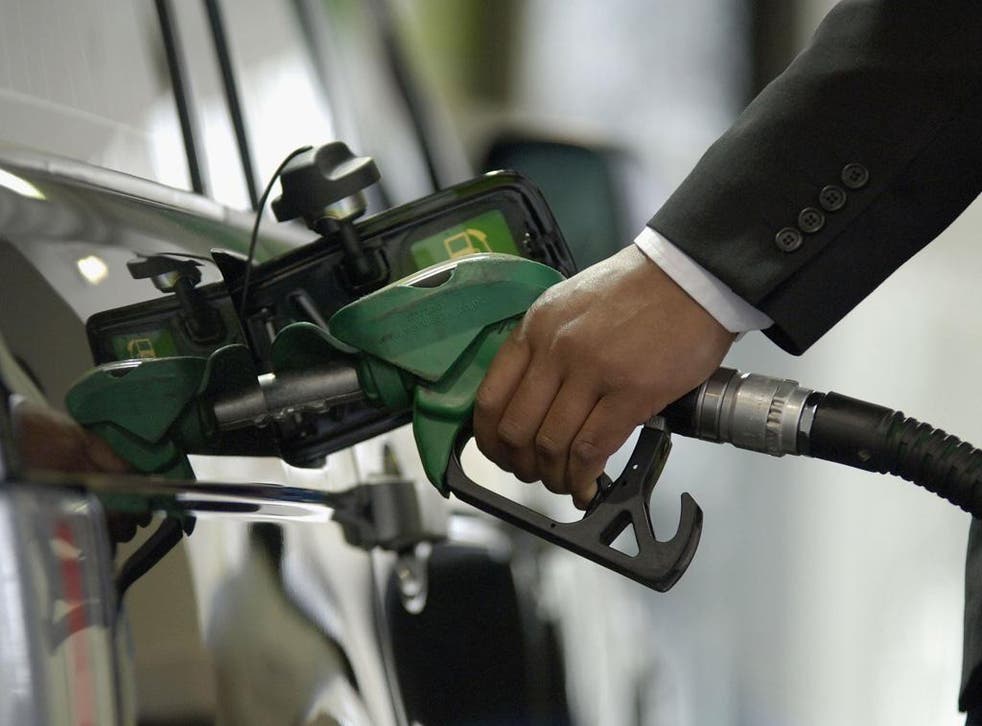 Long queues snaked back from forecourts again yesterday, garages shut after drying up and the Prime Minister was accused of presiding over a shambles. But there was one piece of good news for the Government from the ongoing row over fuel tanker drivers' threatened strike action: the petrol panic buying triggered by ministers' advice will bring an extra £32m to the Treasury's coffers from fuel excise duty.
Sales of petrol are estimated to have risen 81 per cent in just 24 hours and diesel by 43 per cent, following the Government's exhortation that drivers keep tanks topped up ahead of possible industrial action.
Dorset Police were so concerned about forecourt queues tailing out into main roads that they asked some petrol stations to close. In Hampshire, some closed voluntarily, while in other parts of the country motorists waited for half an hour or more to fill up.
Ed Miliband, the Leader of the Opposition, accused David Cameron of incompetence and demanded apologies from both him and Cabinet Office Minister Francis Maude, who had urged the public to hoard petrol in jerry cans.
"The Prime Minister is presiding over a shambles on petrol," he said. "In a delicate situation which demanded statesmanship, the Government showed partisanship. They made a crude decision to play politics with petrol without regard for the consequence."
Motorists' fury at the way the dispute has been handled is likely to be further inflamed by the AA's calculation that the panic buying will bring an extra £32m to the Treasury's coffers from fuel excise duty.
Yet the Chancellor, George Osborne, insisted that advice given by ministers was part of "sensible contingency plans". "The reason why people are concerned about fuel supplies is because we have a trade union that is threatening a strike that is potentially going to disrupt those supplies," he told the BBC. "The trade union has a responsibility to call off the threat of strike action, it is the last thing the British economy needs at a time like this."
The situation looks unlikely to be resolved in the immediate future. Talks aimed at heading off a strike by tanker drivers in the Unite union – one of Labour's main funders – will now not take place until at least Monday. The failure to get the dispute settled quickly was a further blow to motoring organisations, which attacked the Government for creating fuel supply problems through bad advice.
AA president Edmund King said: "There is no fuel tanker strike and therefore if drivers followed normal fuel buying patterns there would be no fuel shortage whatsoever.
"Even if we do have a strike, which is unlikely, there will be seven days' notice of strike action, and therefore time for drivers to fill up. We now have self-inflicted shortages due to poor advice about topping up the tank and hoarding in jerry cans. This in turn has led to localised shortages, queues and some profiteering at the pumps."
The Petrol Retailers Association, which represents around 5,500 garages, said: "This is exactly what we didn't want – people panic buying. Deliveries are still being made to garages and we are advising people to continue with their normal buying habits."
Hampshire Police issued a warning against panic buying in the county last night: "Spurious rumours that are being spread online and through other mediums clearly have the potential to engender panic buying so it is in danger of becoming a self-fulfilling prophecy when there really isn't an issue at this time," said a spokeswoman.
Airport staff to walk out at Easter over pay
Baggage handlers at Stansted airport are to strike over Easter due to a row over pay, threatening disruption to passengers. The move follows an overwhelming vote in favour of industrial action by 150 members of the GMB union employed by Swissport, after claims that shift changes would lead to wage cuts of up to £1,000.
The GMB said strikes will be held on Good Friday, Easter Saturday and Easter Monday.
Union official Gary Pearce said Swissport would be "entirely to blame" for any disruption caused, but that more talks are due to take place to avoid the action.
Register for free to continue reading
Registration is a free and easy way to support our truly independent journalism
By registering, you will also enjoy limited access to Premium articles, exclusive newsletters, commenting, and virtual events with our leading journalists
Already have an account? sign in
Join our new commenting forum
Join thought-provoking conversations, follow other Independent readers and see their replies