Full speed ahead for HS2 - but ruling of an 'unlawful consultation' means it comes at an even higher cost
However, there was relief at the Department of Transport as several other legal challenges to the £33bn project enthusiastically promoted by David Cameron were thrown out
Nigel Morris
Saturday 16 March 2013 01:00 Comments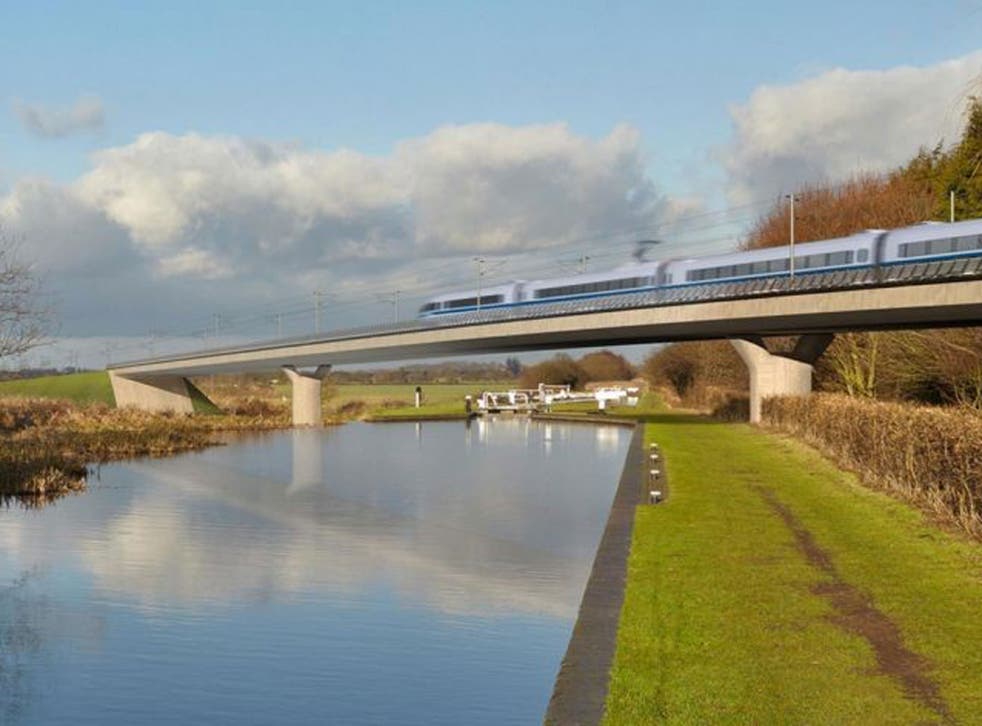 Residents along the route of the planned HS2 high-speed rail route are in line to receive bigger compensation payments after a court ruled that ministers broke the law in consultation over the scheme.
However, there was relief at the Department of Transport as several other legal challenges to the £33bn project enthusiastically promoted by David Cameron were thrown out.
The result is that the Government should be able to press ahead with plans to link London and Birmingham – with later spurs to the North of England – without further delay. But the taxpayer is likely to face a larger compensation bill following the Government's blunder.
The High Court ruled today that the consultation process for compensating some householders affected by the project was "so unfair as to be unlawful".
The Government will now have to rerun the compensation consultation, with the result that more people could qualify and those already entitled to money could receive larger-than-expected pay-outs.
The HS2 Action Alliance campaign group, which brought the challenge, said it believed the value of more than 300,000 properties along the route of the project's two phases could be hit.
Richard Houghton, its spokesman, said: "Existing owners may have to sell at a discount because of the blight. But bonds could be issued to ensure the person buying would have a guarantee the Government would make up the difference if the price fell below a certain level."
The dismissal of four of the five cases against the Government was described by the Rail Minister, Simon Burns, as a "landmark victory" for the future of Britain.
He said: "The judge has categorically given the green light for the Government to press ahead without delay in building a high-speed railway from London to Birmingham, Manchester and Leeds. The judgment ensures that nothing now stands in the way of taking our plans to Parliament."
The then transport secretary Justine Greening gave HS2 the go-ahead in January 2012. But the mistake identified by the court took place under her predecessor, Philip Hammond.
The five cases has been brought by opponents, including 18 local councils, scores of residents' associations and action groups, plus farmers and a golf club. They included attacks on the manner in which the project had been steered through Parliament and alleged breaches of EU environmental and habitat directives.
Maria Eagle, the shadow transport secretary, said: "It is right this vital infrastructure project can now proceed once ministers have re-run the part of the consultation that they botched."
She added: "We have now had nearly three years of dither and delay over HS2 which must now come to an end."
Register for free to continue reading
Registration is a free and easy way to support our truly independent journalism
By registering, you will also enjoy limited access to Premium articles, exclusive newsletters, commenting, and virtual events with our leading journalists
Already have an account? sign in
Join our new commenting forum
Join thought-provoking conversations, follow other Independent readers and see their replies