Government will be culpable for mass unemployment if they go ahead with furlough cuts, Labour warns
'One in five small firms have been forced to let staff go over the last three months. Even with critical emergency measures in place, jobs are sadly being lost in the here and now'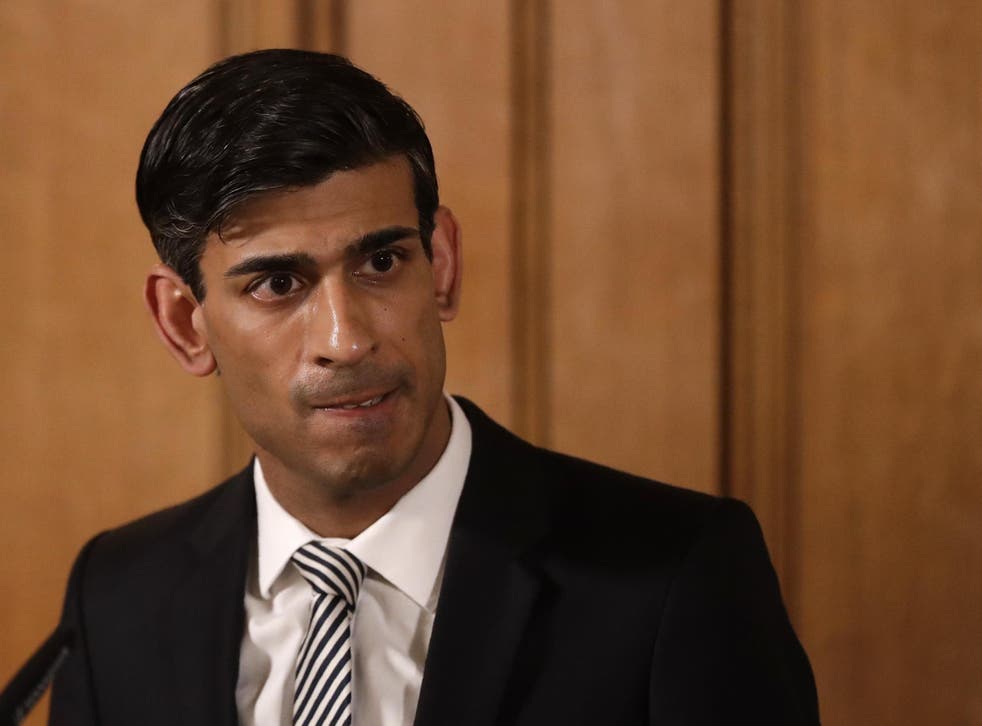 Ministers will be "culpable" for mass unemployment if they go ahead with planned blanket cuts to the furlough scheme, Labour has warned.
Business groups and opposition politicians said on Friday night that firms will likely have to let their staff go or pay just to keep them on the books – not an option for many.
The chancellor, Rishi Sunak, has said that the government will gradually reduce the support it gives to employees and expect their employers to make up the difference, with the first coming into effect on Saturday.
But many businesses are still shuttered and have been given no information about when they might be able to reopen — with the government warning on Friday that further lifting of lockdown measures may not be possible.
Pubs, bars and clubs alone — the so-called "night time economy" — are estimated to have around half a million workers on furlough, with a bill of £285 million to keep them on furlough for the next three months, according to an analysis by Labour.
But such problems span many different sectors: the same estimate suggests that soft play areas, which have 18,000 staff on furlough, would face paying almost £10 million to keep workers on the books for three months, despite being closed.
Exhibitions and trade shows face a similar fate with £22 million in wage contributions to keep 40,000 workers furloughed.
"Many businesses still have little or no cash coming in, but are trying to do the right thing and save their employees' job," said Ed Miliband, the shadow business secretary.
"They now face the stark choice of letting go of their staff or facing a hefty financial burden to keep them on.
"Businesses in vastly different sectors and circumstances should not be treated in this uniform way, and it is clearly unfair and illogical for those employers still locked down and unable to trade.
"Unless ministers recognise the scale of the jobs crisis and change course, they will force employers to make cuts, and be culpable for thousands of workers across the country losing their jobs and livelihoods."
A separate analysis by think-tank the Resolution Foundation found that over half of furloughed workers had already returned to work. They say the average cost to firms will be £70 a month — amounting to around five per cent of the employees' pre-furloughed pay.
Dan Tomlinson, senior economist at the Resolution Foundation, said: "While furloughing is currently far less widespread than commonly claimed, there are still millions of employees without work, particularly in the hospitality and leisure sectors.
"These workers face a heightened risk of unemployment as the JRS starts to be phased out from today. The chancellor should reduce this risk by phasing out support for these hardest hit sectors more slowly."
From Saturday 1 August, the government is cutting the level of grant it pays companies by 20 per cent and requiring them to cover national insurance contributions. From September employers will be expected to contribute an additional 10 per cent towards wage payments, rising to 20 per cent in October.
Commenting on the latest developments, Federation of Small Businesses (FSB) National Chairman Mike Cherry said plans to pay a "job retention bonus" of £1,000 to companies for keeping staff was "welcome" but that it would not stop job losses today.
Coronavirus: The global gap in education

Show all 12
"One in five small firms have been forced to let staff go over the last three months. Even with critical emergency measures in place, jobs are sadly being lost in the here and now. As we look to the autumn, it's clear that we cannot afford to pull up the business support drawbridge any time soon," he said.
Mr Cherry added: "In addition to job retention, the chancellor should be looking at job creation. Nine in 10 people who moved from unemployment back into work following the crash did so via a small business or self-employment. This recession will be deeper than the last, and the annual cost of running a small business has soared by at least £60,000 since 2011, primarily due to rising employment costs.
"That's why we're seeking help for employers where NICs are concerned, either through an uprating of the Employment Allowance or a NICs holiday for firms who employ those furthest from the workplace.
"Greater incentives to take on apprentices in England are much needed. Policymakers have to ensure that proposed funds reach the small firms that can make a difference with minimal bureaucracy. More than 90 per cent of apprentices employed by small businesses are under the age of 25. Once again, this is money that will take several months, at the very least, to reach firms.
"It's great that more small businesses in England can finally open their doors after months of no revenue coming in. Further targeted support for those having to remain shut is urgently needed, especially in areas where local lockdowns are in place, as is help for the hundreds and thousands of people — including company directors and the newly self-employed — who have received no support at all for more than 130 days."
Join our new commenting forum
Join thought-provoking conversations, follow other Independent readers and see their replies