Fury at Border Agency over case of the Australian NHS therapist given just a few days to leave Britain
Mariam Miller has two masters degrees, and has lived and worked here for nine years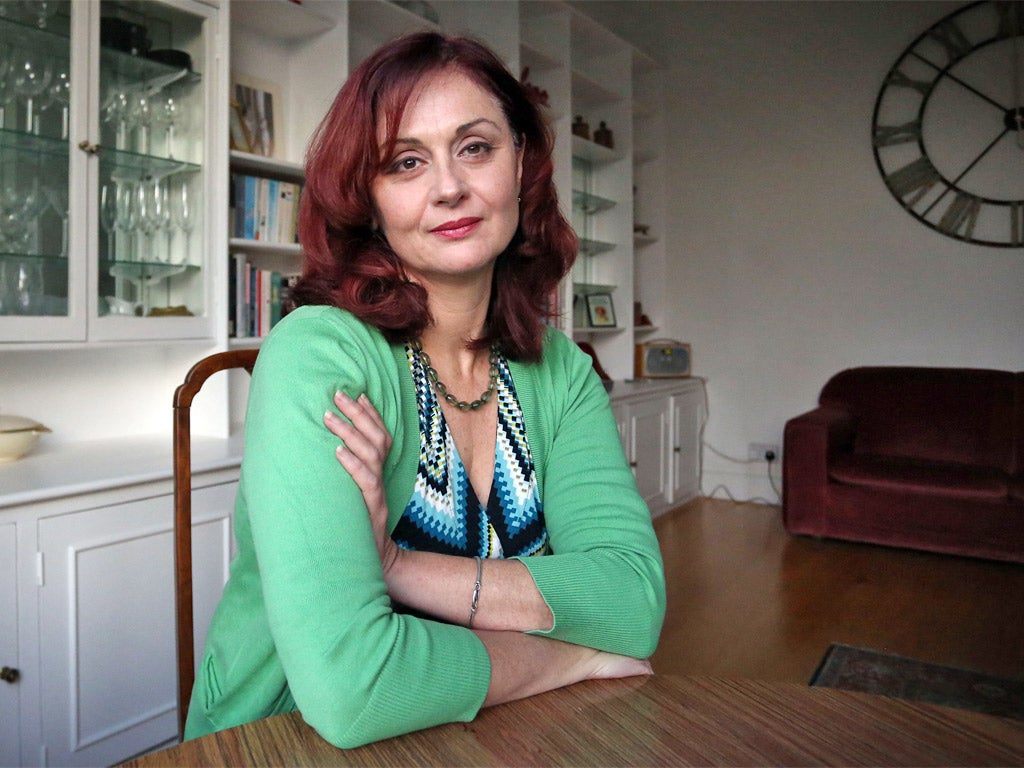 An Australian woman facing deportation after spending nine years in Britain working with vulnerable children for the NHS has become an online pin-up for the shambolic state of the UK Border Agency (UKBA) after sharing her experiences online.
Mariam "Harley" Miller, a 48-year-old specialised therapist who lives in south London, was given 28 days' notice to leave the country by the UKBA after waiting years for a response to an application to stay.
Despite the Home Office saying it wants to encourage highly skilled migrants in the UK, Ms Miller, who is a qualified systemic therapist with two masters degrees, has had her application to stay refused.
A posting about her experience on Facebook over the weekend already has more than 1,700 likes and been shared around the world.
She wrote: "I have been in this country for nine years. In the whole of that time I have worked for the NHS, in the child and adolescent mental health sector, helping young people of this country through sometimes quite severe mental health problems."
She added: "I have also contributed in taxes that whole time. I have never been unemployed, I don't have children and I don't have a disability. In other words, I have paid my taxes but have never required, thankfully, to draw on benefits for anything. Ever.
"As of Friday, I was given just 28 days to pack up my house, my home, my life and leave. As of Friday, I am no longer allowed to work. Yesterday, I was formally dismissed from my job without notice or severance pay, after nine years' dedicated to the UK National Health Service, reaching a senior position in which I was held in high esteem."
Ms Miller did not want to publish the name of the NHS trust she last worked for while she has legal action pending, but a spokeswoman for it confirmed that she was no longer employed by them.
Born in Sydney, she now has only one relative in Australia: her 80-year-old mother. Speaking to The Independent, Ms Miller said: "I'm an only child, and my friends are my family and very important to me. That's the hardest thing for me. I've been away from Australia a very long time. I've loved living in London and love the people here."
Ms Miller's real name is Mariam, but she is known to friends and online as Harley.
She came to Britain on a spousal visa with her Italian husband nine years ago, but when her marriage broke up in 2008, she told the UKBA what had happened and it wrote to her confirming she could stay until the end of that visa, which ran out in 2011.
She then applied for discretionary leave to remain, but when the UKBA got back to her two years later, it claimed she should never have stayed after the marriage ended.
Her solicitor, Christopher Bilmes, said: "I don't think anyone at the UKBA has engaged their brain to deal with this; they've made decisions which are perverse. She's been here a long time, is part of the community and is an asset to the NHS in a pretty specialised field."
A Home Office spokeswoman said: "All applications are considered on their individual merits and in line with the EU rules."
Join our commenting forum
Join thought-provoking conversations, follow other Independent readers and see their replies