G8 summit: Security operation set to be one of the biggest the UK has ever witnessed, says police chief Pauline Shields
More than 8,000 officers from across deployed to protect the summit venue in Northern Ireland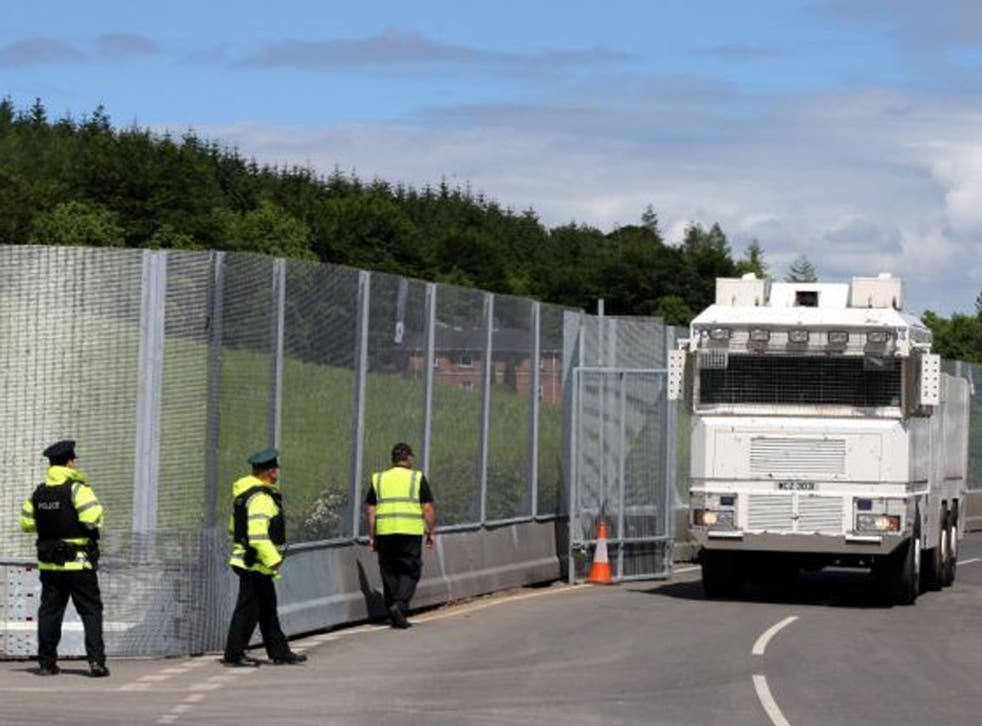 The security operation surrounding next week's G8 summit in Northern Ireland is set to be one of the biggest the UK has ever witnessed, a senior police commander has predicted.
As thousands of officers from Great Britain continued to arrive in the region to support their counterparts in the Police Service of Northern Ireland (PSNI) ahead of the high-profile political meeting, PSNI district commander Chief Superintendent Pauline Shields said she was confident plans were in place to deliver a safe and secure event.
More than 8,000 officers from across the UK are being deployed to protect the summit venue in Co Fermanagh, and other key sites in Northern Ireland, while the G8 takes place on Monday and Tuesday.
An imposing four-mile security fence has already been erected around the picturesque Lough Erne Golf Resort, where David Cameron will host the other seven G8 leaders, and a secondary razor wire barrier is being laid out across the fields and hedgerows that surround the five-star hotel.
Mobile water cannons have also been transported to the site.
Fermanagh is renowned for its lakelands, and the waterway dimension of the security operation is set to be no less rigorous, with a seven-mile stretch of Lough Erne due to be closed down and patrolled by high-speed police boats. Divers are also sweeping the waters around the resort.
Ms Shields said: "I would say the scale of the G8 in Northern Ireland is the biggest operation that the Police Service of Northern Ireland has ever had to deal with and probably as big as any police service throughout the UK would have dealt with."
Around 3,500 "mutual aid" officers from England, Scotland and Wales will be working under the control of PSNI commanders through the period of the summit.
Security chiefs from Northern Ireland have also been in contact with forces from the other G8 nations to determine what to expect.
On top of the challenges posed by radical anti-capitalist protesters, a G8 in Northern Ireland also has to factor in the continuing threat posed by dissident republican paramilitaries opposed to the peace process.
Police have made 260 additional holding cells available in nearby Omagh, Co Tyrone, and in Belfast, where a major protest in planned for Saturday.
Sixteen judges are also on standby to preside over special all-day courts to process a potential influx of arrested demonstrators.
Ms Shields said she expected the vast majority of protests to be peaceful but warned those intent on disorder that they will be dealt with.
"Everything is in place, we have been planning since the G8 was announced back in November, and those plans are at their conclusion," she said.
"We have resources in place, we have security measures in place aimed at protecting the summit and aimed at protecting the wider community as well. Those plans are all coming to conclusion and we are ready for the arrival of the world leaders."
The senior officer, who is district commander for Fermanagh, added: "We are obviously planning because we know people will use the G8 as a platform for a range of campaigns and the vast majority of people will use the opportunity to campaign in a peaceful and lawful manner and that doesn't cause us any concern.
"Our role is to facilitate that type of campaign or protest and we are working with a number of organisers who are involved in arranging those types of events.
"Those don't cause me any concern. We will have a policing operation in place that will facilitate peaceful protest."
She continued: "We believe there may be a small minority of people who may be intent on causing disorder - we would ask people to abide by the law and if they break the law, then we will be in a position to deal robustly with them."
The officer said success for the PSNI would be the smooth staging of the G8 with minimum disruption to the local community.
Ms Shields said she never expected to be involved in such a major security effort.
"I think when I heard the announcement that G8 was coming to Fermanagh I was quite surprised," she said.
"Certainly this is as big an operation as I have ever been involved in personally and I find it hard to envisage something which might be any bigger."
PA
Join our new commenting forum
Join thought-provoking conversations, follow other Independent readers and see their replies