Gavin Williamson 'threatens to bring Theresa May's government down unless PM commits extra £20bn to defence'
'I made her – and I can break her,' defence secretary allegedly boasted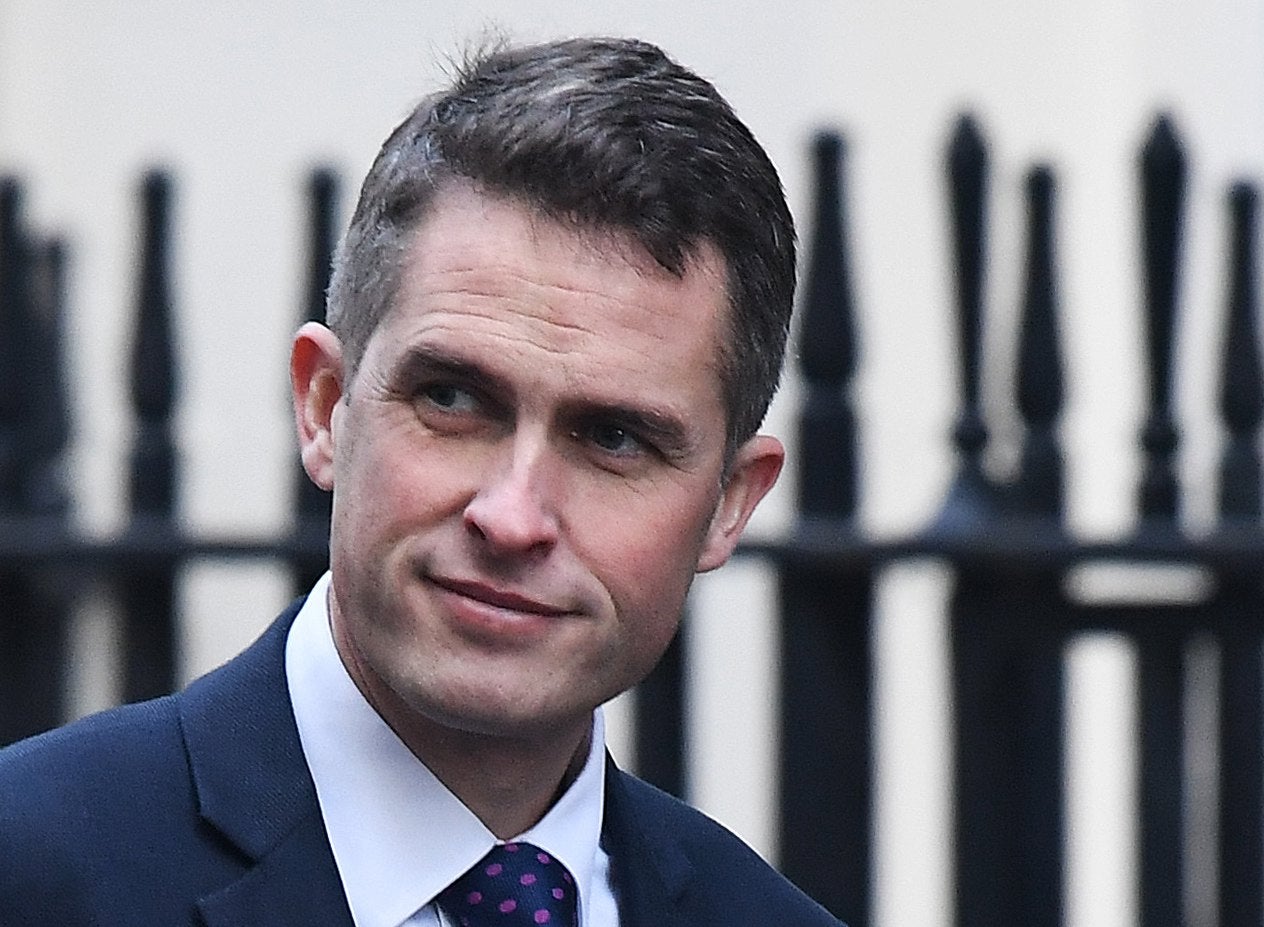 Defence secretary Gavin Williamson has reportedly demanded an extra £20bn for the armed forces – or threatened to bring down Theresa May's government.
There was no immediate official confirmation of claims Mr Williamson has warned the prime minister that if she did not commit the money then Tory MPs would vote down the next budget.
"I made her, and I can break her," the former chief whip is said to have boasted, the Mail on Sunday reports.
The demands came after it was announced this week that the NHS is to receive an extra £20bn a year.
In a meeting with Ms May, Mr Williamson reportedly asked for a similar windfall for his own department and was turned down.
If maintained, the refusal would be acutely embarrassing for the MP for South Staffordshire – who ran Ms May's leadership campaign in 2016 – because he has purportedly guaranteed defence chiefs he would get the money. When one MoD officer asked how he could make such assurances, he is said to have replied: "I made her and I can break her."
Up to 20 Tory MPs are now threatening to rebel if the Treasury and No 10 cannot find more money for defence, but departments including the Home Office are also pushing for extra cash.
A delegation led by Graham Brady – the chairman of the backbench 1922 Committee – are planning to meet the prime minister in the coming weeks to urge her to be more generous
The increase to the NHS budget could be seen to have boosted the Tory leadership prospects of health secretary Jeremy Hunt at the expense of rivals such as Mr Williamson.
His reported demands were being ridiculed by critics who slammed the defence secretary as "childish" and "petulant"
"Surely Theresa May will sack Gavin Williamson if he's threatening to bring down the government?" the official Labour whips account asked.
The spat is not the first time the defence secretary has found himself at the centre of criticism.
When asked in March how the Kremlin might respond to the expulsion of 23 Russian spies following the chemical attack in Salisbury, he told journalists that Russia should "go away and shut up" – a response that was met with widespread mockery.
And after refusing to answer questions while appearing on Good Morning Britain, host Richard Madeley was so unimpressed he pulled the plug on a live interview, later calling the politician "weak".
Join our commenting forum
Join thought-provoking conversations, follow other Independent readers and see their replies