Gay marriage: The fight is on, but who is calling the shots?
One side appears well-funded; the other is a shoestring operation. Nina Lakhani looks at the key figures in this vitriolic battle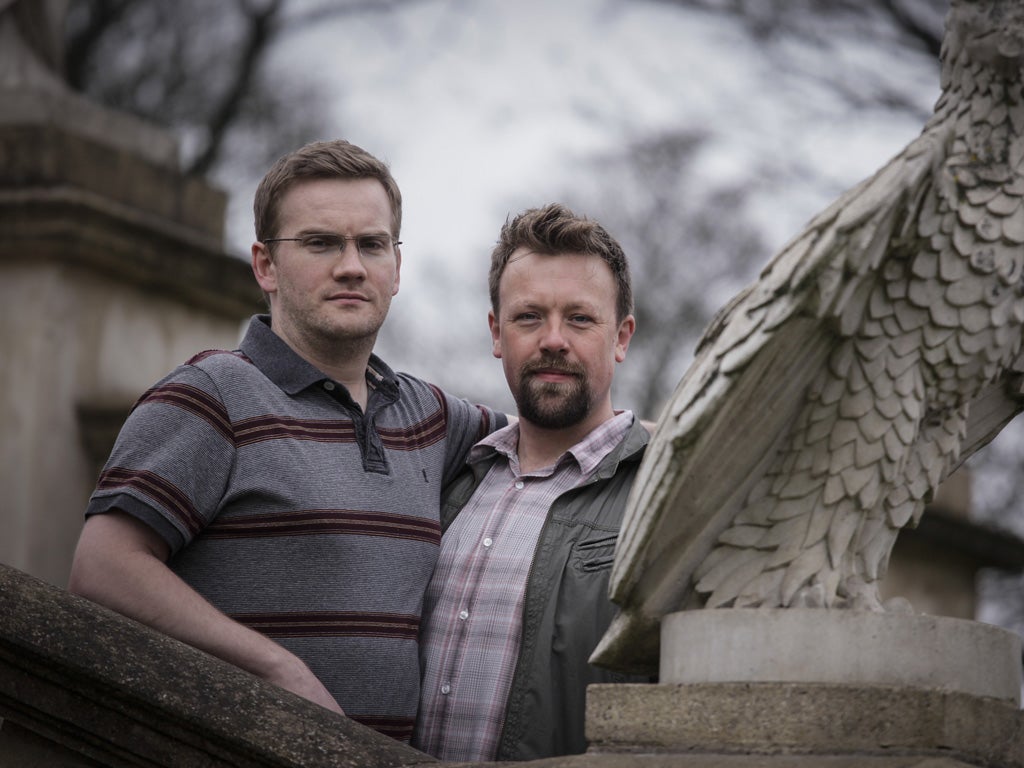 Mere weeks into the Government's consultation about same-sex marriage and the gloves are off. The fight is getting dirty.
In one corner we have the Coalition for Marriage, launched with some considerable fanfare in February by an umbrella of organisations and individuals that oppose any plans to redefine "traditional" marriage. Full-page ads in national newspapers and Country Life magazine have helped generate more than 400,000 signatures to a petition opposing plans to allow gay and lesbian couples to tie the knot in registry offices.
WI Life, the Women's Institute magazine, turned down the ad in case it suggested WI endorsement and offended its members. But plenty of senior politicians and clergy are fully signed-up: Cardinal Keith O'Brien, the leader of the Roman Catholic Church in Scotland, denounced the idea as "grotesque subversion" and the former Archbishop of Canterbury, Lord George Carey, described it as "cultural vandalism".
In the opposite corner we have the Equalities Minister, Lynne Featherstone, with the official Government line that it's a matter of how to introduce full gay marriage, not if. We also have the Coalition for Equal Marriage, set up by a gay couple from Newcastle, supported by organisations including the Humanistic Society, Gay Times and the National Secular Society.
Their low-profile, shoestring campaign has so far attracted 40,000 signatories to its petition for equality, and they know that despite the Government's official backing, they're up for one heck of a fight. The fact that David Cameron used the word "if" during his Easter speech to religious leaders at Number 10 did not go unnoticed, by either side.
So who are the Coalition for Marriage? And who is funding their impressive high-profile campaign?
C4M claims to be a grassroots campaign representing the views of ordinary folk, but discovering the organisations and money behind it is not easy.
Its address is the same building as the influential Christian Medical Fellowship, and a Companies House search reveals board members linked with five campaigning organisations well-known for their opposition to homosexuality and abortion.
Directors include Dr Don Horrocks, the head of public affairs for the Evangelical Alliance, an organisation which in its latest annual review boasts 300 conversations in the corridors of power and regular contact with 40 MPs and peers.
In 2006, Dr Horrocks was quoted in The Guardian comparing gay marriage with people marrying animals. "Where does it stop?" he asked. "Soon there will be people wanting to marry their horse or perhaps three or four people all want to get married." The Independent was unable to reach him for comment.
Another director is Nola Leach, the head of the cash-rich Christian Action Research and Education (CARE) which, according to its annual report, spent £338,000 last year influencing public policy.
CARE has funded interns for at least 15 MPs over the past five years. These include Tim Farron, the president of the Liberal Democrats, who has backed the intern scheme as opening doors for young people who can't afford to work for free; David Burrowes, a Tory who has publicly spoken against same-sex marriage and denied any undue influence by CARE; and Labour's David Lammy, who cut all ties after being told about CARE's "gay cure" conference. Ms Leach did not return calls from The Independent.
Also on the C4M board is Andrea Minichiello Williams, a barrister and founder of Christian Concern and the Christian Legal Centre, which funds high-profile cases "to protect the freedoms of Christians in society". These include the appeal by Lesley Pilkington, a therapist struck off after offering to "cure" a gay patient (actually an undercover reporter) of his homosexuality. Ms Williams did not return calls.
Colin Hart, C4M's campaign manager, also runs the Christian Institute, a charity which has been criticised for its overt political campaigning. Adoption experts condemned its organ donor-style cards which read: "In the event of my death, I do not want my children to be adopted by homosexuals." Mr Hart did not return calls.
Ben Summerskill, the chief executive of Stonewall, said: "We remain confused about who is behind the so-called Coalition for Marriage and equally confused about their motives. It would be much more refreshing if they just admitted that they didn't like homosexuals."
If the Government sticks to its convictions, England would join 10 countries which have already legalised same-sex marriage, including Argentina, Canada, South Africa and Portugal.
But Norman Wells, a director of Family and Youth Concern, the fifth organisation behind C4M, said it was still"an unproven social experiment".
Mr Wells is sympathetic to calls by Ann Widdecombe and The Sun for a referendum on the issue, as he believes the Government has no mandate to meddle. "Same-sex marriage is being presented as such a fundamental issue of equality and social justice that its opponents are commonly dismissed as hate-filled bigots and homophobes, no matter how measured and reasoned their arguments," he said. "But if this really is a fundamental issue that cannot wait to be addressed, why did it escape the attention of all the major political parties when they put together their manifestos only two years ago?"
Conor Marron and his partner James Lattimore set up the Coalition for Equal Marriage in response to the "offensive" language used by C4M supporters.
Mr Marron said: "These people and organisations are trying to bully the Government through the petition, but this is meant to be about equality and what's right, not numbers. If they succeed in bullying the government, they will be emboldened and there is a menu of rights they want to roll back."
The C4M media spokesman said the five organisations contributed "seed money" to the campaign but would not reveal how much or who else had donated funds. "The petition is a grassroots expression of ordinary people's concerns which includes the great and the good... All are concerned about the way this is being pushed through."
Gay Marriages would be civil, not religious
The proposal is to remove the ban on same-sex couples having a civil marriage in a registry office or other approved premises. It does not cover religious marriage which will continue to be legally possible only between a man and a woman.
Civil partnerships, which are covered by different legislation, will remain an option for same-sex couples. Also, individuals will for the first time be able to legally change their gender without having to end their marriage.
Same-sex marriage: The arguments
For
James Lattimore, from the Coalition for Equal Marriage, said: "The campaign against same-sex marriage has been pitched on a strangely personal level, as though the granting of human rights to a minority group constitutes an attack on each and every Christian in the land."
Keith Porteous Wood, from the National Secular Society, said: "If David Cameron backs down in the face of opposition from church leaders, they will remember their victory, and like any bully, come back for more."
Against
Colin Hart, director of Christian Institute, said: "The institution of marriage is not the play thing of the state, it belongs to society and therefore cannot be redefined by a few politicians obsessed with appearing 'trendy' and 'progressive'."
Nola Leach, chief executive of Care, said: "Healthy marriages between a man and a woman are the building blocks of a stable society."
Andrea Minichiello Williams, founder of Christian Concern, said: "Marriage is solemn and holy. A country that does not uphold the institution of marriage strikes at its own heart."
Dr Don Horrocks, from Evangelical Alliance: "We said this would happen all along. We know that when the homosexual lobby get one thing they move on to the next stage."
Join our commenting forum
Join thought-provoking conversations, follow other Independent readers and see their replies