General election 2017: Jeremy Corbyn's constituency visits 'increased Labour turnout at polls', study suggests
Labour leader's personal appearances in local communities on campaign trail far more effective than Theresa May's, according to findings by London School of Economics
Jack Ashton
Tuesday 15 August 2017 09:03 Comments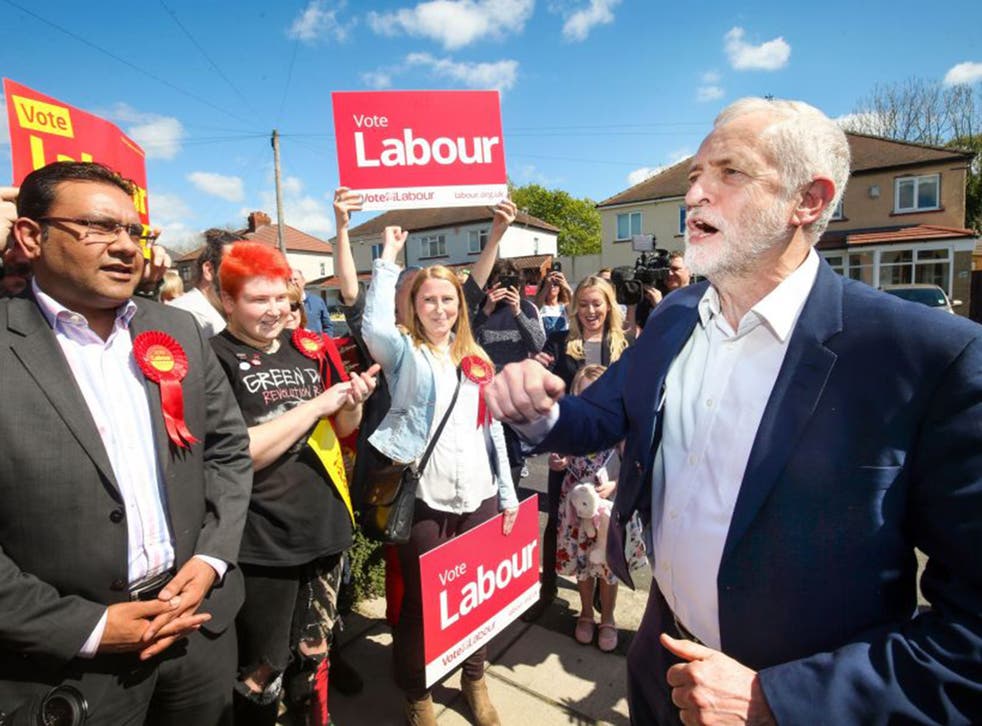 A personal visit by Jeremy Corbyn was crucial in delivering victory for Labour in key seats during the election, new research suggests.
In contrast, an appearance by Theresa May made no difference when the votes were counted in the constituencies where she campaigned.
The seats where the Labour leader campaigned saw an average swing of 19 percentage points in his party's favour, a study by the London School of Economics (LSE) concluded.
That leap was almost twice the 9.8 per cent swing to Labour recorded in the constituencies that Mr Corbyn did not visit in the run-up to 8 June election.
Meanwhile, the LSE found that an appearance by the Prime Minister had no impact on the eventual result.
In fact, the Conservatives achieved a marginally higher swing of 5.9 per cent in seats she did not visit, compared with the 5.8 per cent in the seats she did.
The research found that both Ms May and Mr Corbyn – with 73 and 70 public visits respectively – made around 17 more campaign appearances than their counterparts in 2010.
General Election 2017: Big beasts who lost their seats

Show all 7
A previous analysis found that Ms May's plans to target Labour constituencies backfired in June, with the Tories losing almost all of the seats she visited on her tour.
During the campaign, Mr Corbyn took a different approach and was accused of spending most of his campaign shoring up support in safe Labour seats
Register for free to continue reading
Registration is a free and easy way to support our truly independent journalism
By registering, you will also enjoy limited access to Premium articles, exclusive newsletters, commenting, and virtual events with our leading journalists
Already have an account? sign in
Join our new commenting forum
Join thought-provoking conversations, follow other Independent readers and see their replies