General election 2017: Quarter of a million under-25s register to vote in one day
Young people heavily outnumbered people of pensionable age among registrees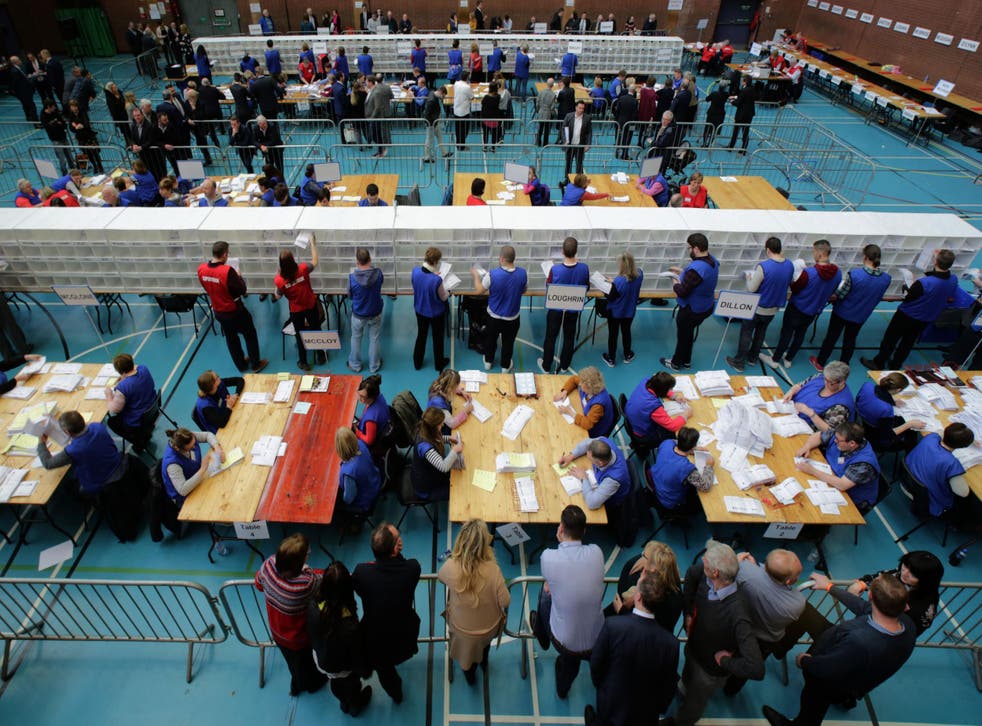 A last minute surge in people registering to vote has seen a quarter of a million young people under 25 years old sign up on the last possible day before the general election.
Cabinet Office figures show that a total of 622,000 people registered to vote on 22 May, of which 246,000 were under 25.
Young people were dominant among those registering, with 207,000 aged 25 to 34 – compared to just 10,000 people over the age of 65.
Anyone who registers to vote after 22 May will not be eligible to vote in the general election on 8 June.
The 620,000 figure is up from an average of about 100,000 a day throughout the last week, itself up on about 30,000 a day since the general election was called in April.
The figures should only be treated as indicative because there is no easy way to check whether you are registered to vote, meaning some people who signed up may have already been registered.
Young people are also far more likely to live in private rented accommodation and thus have to move house frequently, which would require them to re-register.
As well as the surge on Monday, more than 200,000 people in total applied on Sunday, with a similar age split.
The statistics could be good news for Labour, which is far more popular among young people than it is among older people.
The spike comes after a huge voter registration drive that saw social networks including Facebook and Snapchat encourage their users to register to vote.
Musicians ranging from Pink Floyd frontman David Gilmour to grime artist JME also urged people to register. One scheme offered voters free Grime concert tickets if they signed up.
UK General Election 2017

Show all 47
Kenny Imafidon, of the Bite The Ballot campaign said: "In the past week alone we have seen over half a million under 24 year olds apply to register to vote.
"This is great news but we cannot get complacent, as it is important now that we mobilise all those who have registered to turn up to vote on June 8.
"BTB will still be coordinating our #TurnUp campaign with partners to encourage young citizens to vote on June 8th, even if it means spoiling their ballot."
Register for free to continue reading
Registration is a free and easy way to support our truly independent journalism
By registering, you will also enjoy limited access to Premium articles, exclusive newsletters, commenting, and virtual events with our leading journalists
Already have an account? sign in
Register for free to continue reading
Registration is a free and easy way to support our truly independent journalism
By registering, you will also enjoy limited access to Premium articles, exclusive newsletters, commenting, and virtual events with our leading journalists
Already have an account? sign in
Join our new commenting forum
Join thought-provoking conversations, follow other Independent readers and see their replies