Tory fraud investigation: CPS to announce before general election whether it will press charges
Potentially big moment for Conservatives, which senior figures compare to FBI investigating Hillary Clinton's emails before US election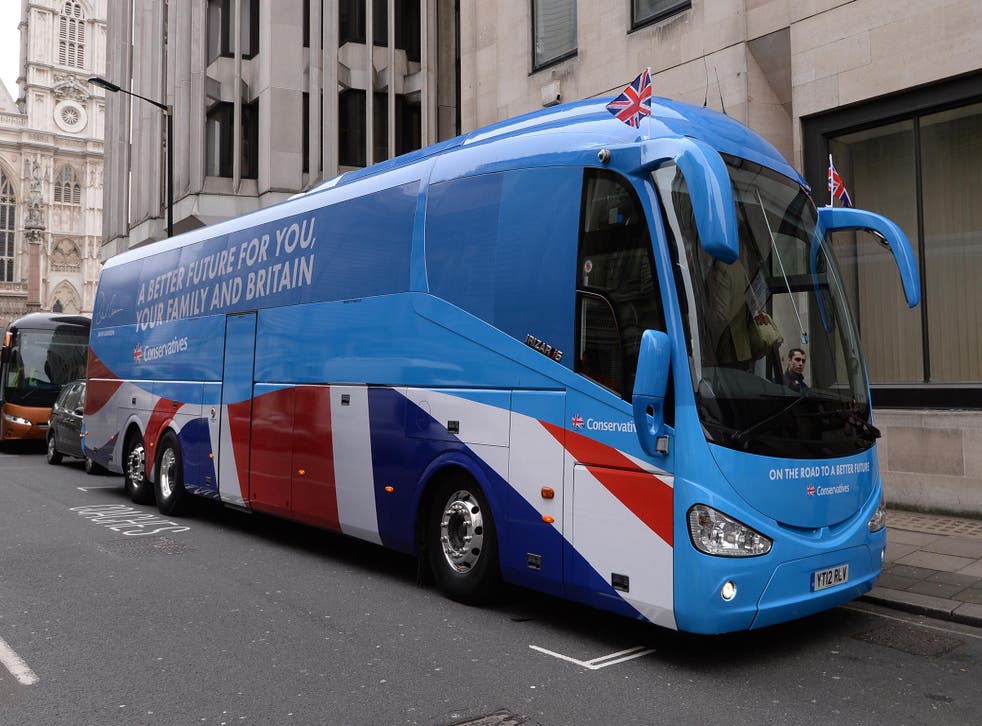 The Crown Prosecution Service is expected to announce before the General election whether a number of Tory MPs will be criminally charged over the alleged 2015 election expenses scandal.
More than 30 people were accused of labelling expenses incorrectly as national rather than local spending two years ago.
This number includes as many as 20 Conservative MPs and a raft of election agents. Exact numbers are yet to be confirmed by the CPS.
Now the CPS is expected to decide if it will take action over these claims, and will inform the former MPs before the June 8 vote.
If it decides to launch criminal proceedings, the investigation could have a dramatic impact on a snap election which was called by Theresa May last month when she was top of the polls.
A spokesman for the CPS told The Independent, "We have nothing to add to our previous position which is that we are working to various deadlines in late May and early June."
The CPS is under pressure to make a decision due to legal time limits around when cases have to be brought over election-related wrongdoing.
Commentators have said the CPS action could be compared to the moment when FBI director James Comey revealed his intelligence agency was conducting a second investigation into Hillary Clinton's emails days before the US election.
Many of the former Tory MPs awaiting a decision are seeking re-election. They have denied wrongdoing.
UK General Election 2017

Show all 47
Their alleged incorrect expenses mostly relate to the party's campaign battle bus, which travelled the country to spread the Conservative message.
Candidates were accused of labelling their spending on hotels and campaign material as national spending rather than local, potentially allowing them to take advantage of a higher spending ceiling.
Theresa May defends Conservative MPs under investigation for campaign spending misconduct
As many as 15 police forces sent files to the CPS last year relating to the battle bus scheme, which police claimed led to the candidates breaking spending limits.
The Conservative Campaign could not be immediately contacted for comment.
Ms May denied on the Andrew Marr show that she had called a snap election to avoid the Tory fraud claims.
"That is not the reason why this election has been called," she said.
She added that the June 8 vote was in the "national interest" and to "unify Westminster" before engaging in two years of Brexit negotiations.
Register for free to continue reading
Registration is a free and easy way to support our truly independent journalism
By registering, you will also enjoy limited access to Premium articles, exclusive newsletters, commenting, and virtual events with our leading journalists
Already have an account? sign in
Register for free to continue reading
Registration is a free and easy way to support our truly independent journalism
By registering, you will also enjoy limited access to Premium articles, exclusive newsletters, commenting, and virtual events with our leading journalists
Already have an account? sign in
Join our new commenting forum
Join thought-provoking conversations, follow other Independent readers and see their replies