General election: ITV to hold a leaders' debate despite Theresa May saying she will not attend
The BBC has also said it is pushing for the debates to take place 
Lizzie Dearden
,
Joe Watts
Wednesday 19 April 2017 13:30 Comments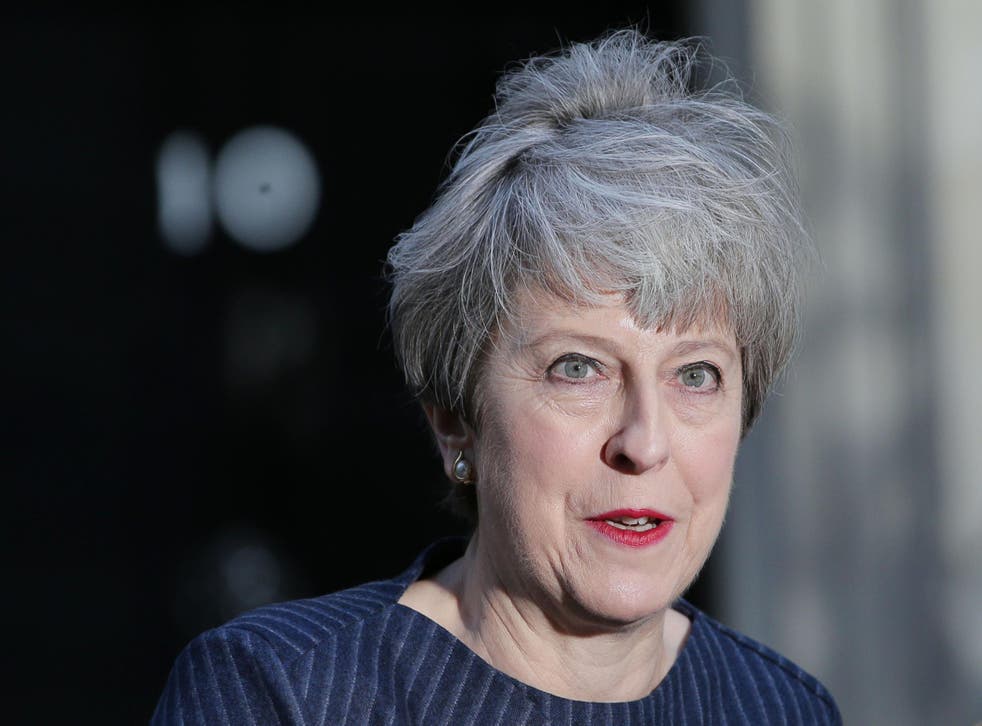 Theresa May has been accused of "running scared" for refusing to take part in election TV debates, with at least one of the live events now confirmed to go ahead.
Party leaders and MPs laid into the Prime Minister after she declined to be involved in the debates that have become a mainstay of recent election campaigns.
ITV said it would push ahead with a debate, while the BBC has also now said it wants the studio audience events to happen.
It came as a poll suggested an overwhelming majority of Britons believe there should be televised debates between party leaders during the general election campaign.
A string of MPs, including Labour leader Jeremy Corbyn, attacked Ms May during a Commons session over her refusal to take part in the events.
SNP leader in Westminster Angus Robertson said: "Can the Prime Minister tell the people why she is running scared of a televised debate with Nicola Sturgeon?"
Ms May responded saying that she would instead be "out there campaigning, in every part of the United Kingdom", but refusal take part confirmed in an interview earlier in the day still stood.
TV leaders' debate 2015

Show all 8
A spokesman from ITV told The Independent that the broadcaster would "hold a leaders' debate as we did in 2010 and 2015."
It will be hosted by Julie Etchingham, who chaired a similar event in 2015, with further details due to be released in due course. A source confirmed leaders had been invited, but would not say what would happen if any refused to show up.
BBC head of news gathering Jonathan Munro said: "The BBC is working hard to make sure that there are leaders' debates on the TV in the run-up to the general election because they are overwhelmingly in the public interest."
Angus Robertson says Theresa May is 'running scared' of Nicola Sturgeon
There have been calls for broadcasters to "empty chair" Ms May if she does not attend, but her aides said the Prime Minister's refusal remained in place despite signals that the broadcasters may push ahead without her.
A Sky Data poll suggests that 64 per cent of Britons believe there should be televised debates between party leaders during the General Election campaign.
Only 31 per cent of those surveyed thought no such events should take place between now and 8 June - while 5 per cent said they were unsure.
Register for free to continue reading
Registration is a free and easy way to support our truly independent journalism
By registering, you will also enjoy limited access to Premium articles, exclusive newsletters, commenting, and virtual events with our leading journalists
Already have an account? sign in
Join our new commenting forum
Join thought-provoking conversations, follow other Independent readers and see their replies