General election: More than 1,000 Remain supporters offer proxy votes for Britons living overseas
Online service aims to match expats with voters in their home constituencies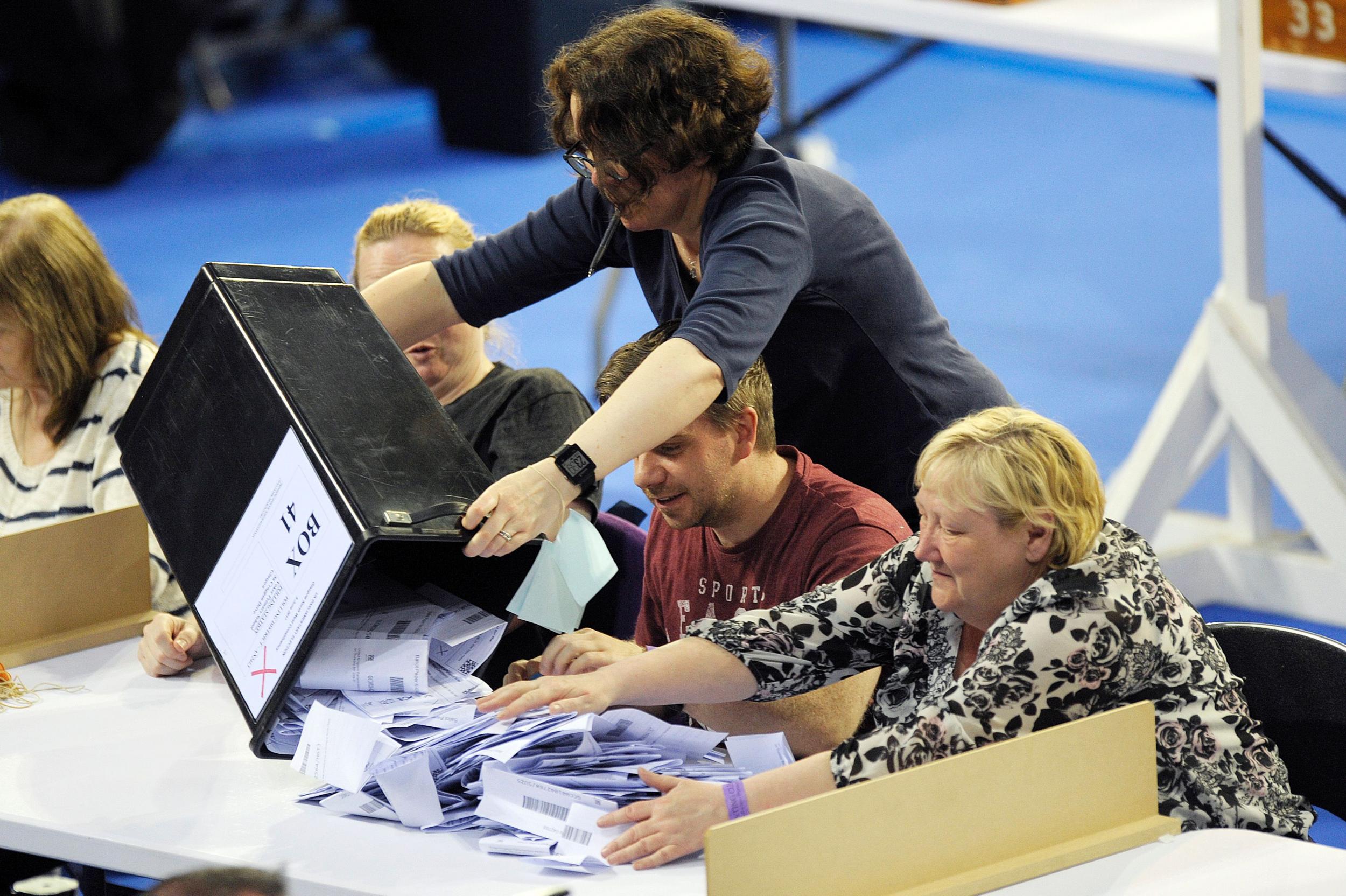 More than 1,000 Remain-backing voters have signed up to a scheme designed to ensure that anti-Brexit expats are able to cast their ballot in the 12 December general election.
The Remain Proxy Voter operation has been launched because of concerns that the volume of Christmas post – coupled with potential mail strikes in the UK and France – could prevent votes sent from abroad getting through in time to count.
UK citizens who have lived abroad for less than 15 years can vote in general elections in the last constituency where they were registered before leaving the country.
With an estimated 1.5 million expats – the majority of them believed to oppose Brexit – living in the EU and many more elsewhere in the word, it is thought that overseas votes could play a part in deciding the outcome in some marginal seats next month.
Anti-Brexit campaigner Nigel Grey from north London, set up the operation via a page on Facebook after acting as a proxy for two friends in the European elections earlier this year.
General election: Facts and figures
Show all 79
He told The Independent: "It is a recognised fact that postal votes for overseas voters are not a viable option. The papers can arrive after the poll has closed or so close to polling day that it is not feasible to return them in time."
Traditionally, voters from abroad have asked friends or family living in the UK to act as a proxy for them, but this requires them to live in or near the expat's home constituency or to apply for a postal vote of their own.
And Mr Grey said: "Due to the divisive nature of Brexit, people may not trust their easiest nominee to vote the way they require."
Voters can also ask a political party to set up a proxy, but many people are reluctant to do this – particularly if they are intending to vote tactically for a party they do not normally support.
Remain Proxy Voter will match up overseas voters with volunteers from their home area who have signed up on its Facebook page, with checks of references and social media histories in order to ensure that they are genuine Remain backers.
After matching, the overseas voter and proxy discuss how the vote should be cast, and the arrangement only goes ahead if both sides are happy.
Vicky Rocq, who lives in France, said that she found someone to cast a proxy vote for her within a couple of hours of signing up to the scheme.
"Otherwise I would have had to hope the post was kind to me or ask a specific party, which leaves no room for me to change my vote at the last minute," she said.
And Mark Taylor said he and his wife did not trust the postal system to get their votes in from France in time.
"The site has hooked us up with a proxy in our Cornish constituency," said Mr Taylor. "Our proxy happens to be from the same region in France where we now live."
Remain supporter Nick Kew, of Essex, said he was hoping to cast votes for expats from the nearby Chingford and Woodford Green constituency to help oust former Tory leader Iain Duncan Smith.
Mr Grey said numbers of participants have risen quickly since the scheme launched on 31 October and he was hopeful of putting thousands of people in touch with proxies in time for the election.
Remain Proxy Voter can be found at facebook.com/groups/RemainProxyVoters
Join our commenting forum
Join thought-provoking conversations, follow other Independent readers and see their replies