General election: British Communist party will not field any candidates and throws support behind Jeremy Corbyn
Declaring its endorsement of Labour's leader, the Communist Party of Britain said victory for Mr Corbyn at the general election would be 'the first step towards a formation of left-led government at Westminster'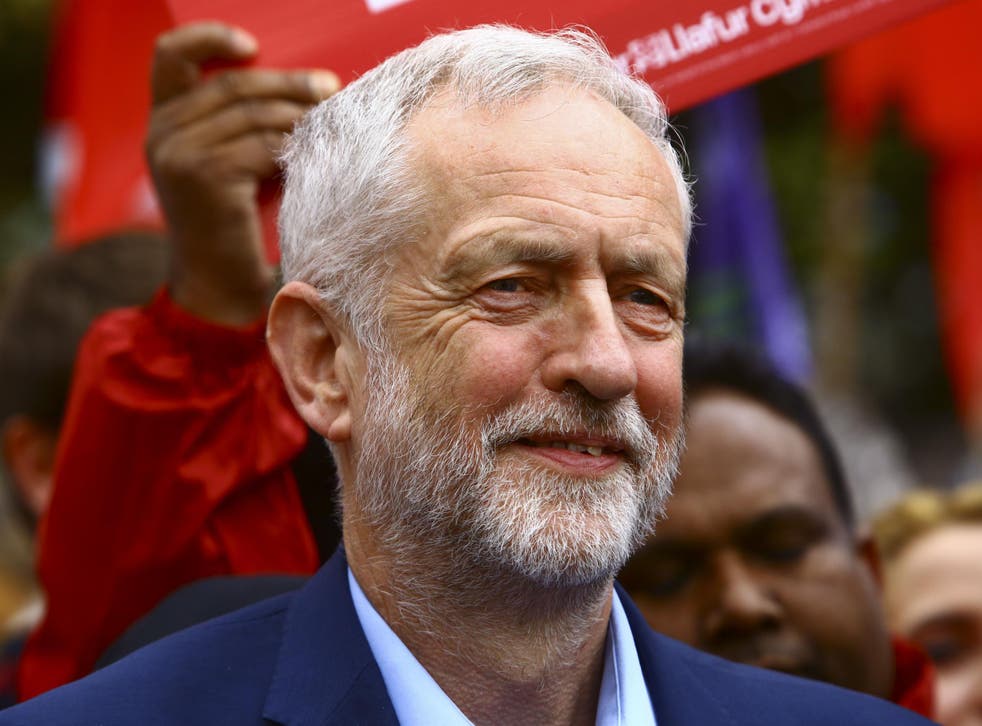 Britain's Communist party will not field any general election candidates for the first time since its formation in 1920 in order to throw its weight behind Jeremy Corbyn's Labour party.
Declaring its endorsement of Labour's leader, the Communist Party of Britain said victory for Mr Corbyn at the general election in June would be "the first step towards a formation of left-led government at Westminster".
The party's general secretary Robert Griffiths added that it was crucial to stop the Labour leader facing a leadership challenge from "right-wing" figures in his own party. He added his party was in "no doubt" that Mr Corbyn's party "serves the interests of workers and their families".
It came as the Labour leader made his first visit to Scotland of the election campaign and unapologetically celebrated his party's relationship with the trade unions. Addressing delegates at the Scottish Trade Union Congress directly, he added: "You are our family".
In a statement on the Communist Party of Britain's official website, Mr Griffiths said:"In every general election since the formation of the CP in 1920, we have stood our own candidates, not least in 2015 when we fielded nine. Now, on this occasion, we will not contest any seats, although this does not signal any withdrawal from the electoral arena in the future.
"We call for a Labour vote in every constituency across Britain, despite the reactionary views of numerous Labour Party candidates."
Mr Griffiths added: "The maximum possible Labour vote is necessary not only to secure the election of a Labour government. We also recognise that this election marks a further intensification of the left-right struggle within the labour movement and the Labour Party.
"The higher the Labour vote and the number of Labour MPs elected, the more secure will be the position of Jeremy Corbyn and his left allies in the parliamentary Labour Party.
"Any reverses for Labour will be used as a pretext by the right-wing pro-EU, pro-Nato faction in the parliamentary Labour Party and its trade union allies to launch yet another bid to remove Jeremy Corbyn and take the Labour Party back to the neoliberal and pro-war policies of the past."
But the Conservatives seized on the endorsement. Amanda Milling, a Tory MP who sits on the business, energy and industrial strategy committee in Westminster, said: "Let this sink in: Jeremy Corbyn has been endorsed today by a party who want to close down businesses, leave the protection of NATO and hike up taxes to a level never seen before in this country.
"At this election every vote is going to count. Unless people get out there and vote for Theresa May and their local Conservative candidate, this man will be our Prime Minister in a little over 6 weeks – propped up by the Lib Dems and SNP in a coalition of chaos."
Join our new commenting forum
Join thought-provoking conversations, follow other Independent readers and see their replies