General election: Women MPs standing down over 'horrific abuse', campaigners warn
'Often people might say abuse just happens online, but Heidi Allen installing panic alarms or the most extreme and troubling example of Jo Cox being murdered, shows this is not true,' says leader of Women's Equality Party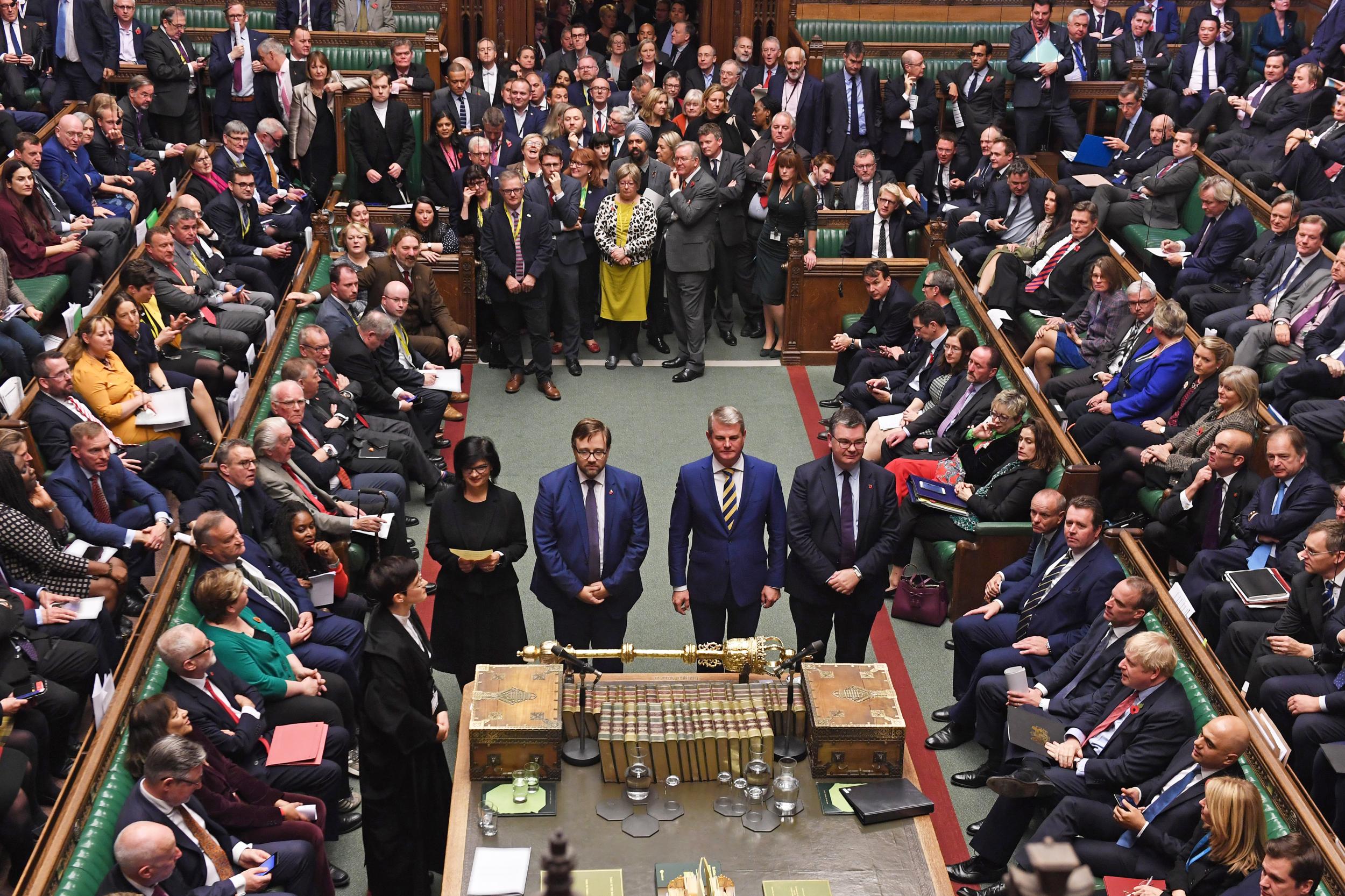 Women MPs are standing down at the forthcoming election due to being subjected to "horrific abuse" and parliament becoming increasingly "bullish" and "intimidating" for women, campaigners warned.
Politicians said the long working hours, lack of formal maternity leave and other "archaic" working conditions were also putting women off staying in politics.
The general election, which has the potential to decide whether Britain leaves the European bloc, will be held on 12 December.
Some 18 of the more than 50 MPs standing down at the election are women and campaigners note they tend to be younger in age than their male counterparts.
A slew of prominent female politicians bowing out of parliamentary politics explicitly said abuse was part of the reason they were standing down.
Heidi Allen, a Liberal Democrat MP, said she was "exhausted" by the "nastiness and intimidation" plaguing politics and had been forced to endure "utterly dehumanising abuse".
The ex-Tory MP said she had been forced to install panic alarms at her home – as well as being subjected to threats, shouted at on the street and sworn at on social media.
Nicky Morgan, the Conservative Party's culture secretary, drew attention to "the clear impact on my family and the other sacrifices involved in, and the abuse for, doing the job of a modern MP" in her resignation letter.
Mandu Reid, leader of the Women's Equality Party, said: "The men appear to be stepping down on their own terms. Several women stepping down have several years in them. They have not fulfilled their potential as MPs because conditions are so toxic both within Westminster and outside Westminster. We are going to be poorer without women's voices inside parliament.
"Often people might say abuse just happens online, but Heidi Allen installing panic alarms or the most extreme and troubling example of Jo Cox being murdered, shows this is not true. Within Westminster, one in five people working there report being on the receiving end of sexual harassment and that is predominantly women but the problems goes unchecked."
Ms Reid noted statistics show black and minority ethnic (BME) women are most at risk of abuse – saying they suffer both racism and sexism and the "two toxic forms of discrimination" lead to them being unfairly singled out in public life.
MPs voted on Tuesday to hold a general election, the first December election since 1923, after three attempts to push through an early general election by the government stalled.
Maria Miller, a Conservative MP who is chair of the Commons Women and Equalities Committee, said the departure of women MPs was more linked to working conditions than abuse.
She said: "The men are leaving because they are retiring, the women are leaving because they probably want to do something else. I think parliament has an institutional responsibility to represent our country but [only] one in three of our MPs is female.
"Abuse is a factor but for many it is the straw that breaks the camel's back. It is just one thing. Parliament feels more like working in the 18th century than the 21st century. The sitting hours are so out of kilter with a normal business day. Parliament should be modelled on a modern office. The idea that opening a nursery addresses the problem is farcical. We now have proxy voting but there is still no formal reality around what happens when you have a new baby."
The MP for Basingstoke called for parliament to have a voting hour to ensure all the votes are held at one point in the day to enable parents to go parents evenings or care for elderly parents after work.
Ms Miller hit out at the "unpredictability" of the working day as an MP and argued there is "no good reason" it needs to be run in such a way. She said the working conditions have a fundamental impact on family life.
Aceil Haddad, a spokesperson for campaign group Pregnant Then Screwed, argued parliament is a highly patriarchal institution.
She said: "Parliament is completely archaic in its running. It is not a place for women. It is completely inflexible. The language exchanged between politicians is bullish – there has been a normalisation of poor language and attitude towards women and I think it is quite intimidating for them. Mims Davies is standing down and she is a single mum – there is that element to it too."
Mims Davies, a Conservative MP, used her standing down statement to say: "I am a single parent of two wonderful girls and, over the last few years, it has been become increasingly difficult to juggle the responsibilities I have first and foremost as a mother and, secondly, as an MP and minister."
Other high-profile female MPs who have announced they are stepping down include Amber Rudd, Justin Greening, and Joan Ryan.
Frances Scott, director and founder of 50:50 Parliament, a cross-party campaign to reach gender equality in Westminster, argued abuse of women MPs appears to have gotten worse as the political climate has become more polarised in recent years.
She said: "Westminster is haemorrhaging women. There is a democratic deficit. This looks careless. We need to do more to engage women in politics."
Join our commenting forum
Join thought-provoking conversations, follow other Independent readers and see their replies