Andy Burnham becomes third candidate to declare Labour leadership bid
Declaring his leadership bid in a YouTube video, Mr Burnham says Labour has 'lost its emotional connection with millions of people'
Matt Dathan
Wednesday 13 May 2015 18:36 Comments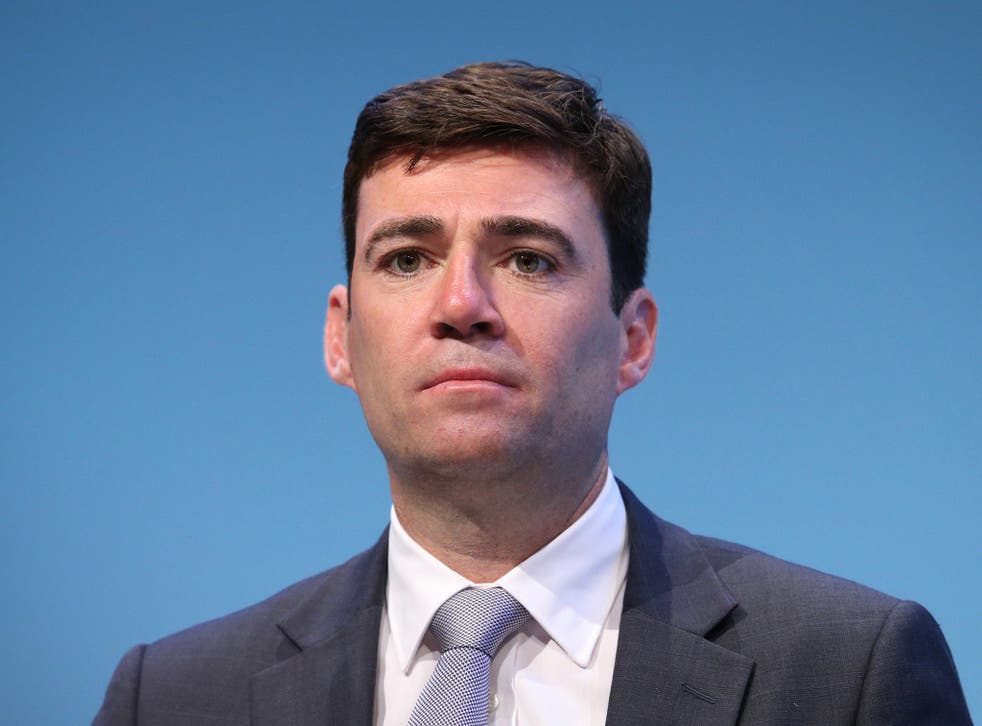 Andy Burnham has become the third candidate to declare he is standing to replace Ed Miliband as Labour leader, promising to restore the party's "emotional connection with millions of people".
The Shadow Health Secretary follows Chuka Umunna and Liz Kendall in the running, with Shadow Home Secretary Yvette Cooper also set to join the race.
Announcing his leadership bid in a YouTube video, Mr Burnham said he was the right person to take over a Labour party that was "uncertain about its future," insisting he could reclaim lost voters because he "understands their lives".
The Labour party's ruling National Executive Committee decided its new leader will be announced on September 12 and will also unveil its new deputy leader on the same day - a fortnight before its annual autumn conference in Brighton.
The NEC rejected a proposal to make a quick appointment to replace Mr Miliband by the end of July.
Mr Burnham, a 45-year-old from Liverpool, held three different positions in Gordon Brown's Cabinet - firstly as Chief Secretary to the Treasury, then Culture, Media and Sport Secretary and finally as Health Secretary.
Announcing he was entering the leadership race, he said he was the right person to unite the party and appeal to voters across the political spectrum.
"We've just come through a General Election that has left us more divided as a country and left Labour uncertain about its future," he said.
"And the plain truth is this: The party that I love has lost its emotional connection with millions of people.
"The way to get it back can't possibly be to choose one group of voters over another – to speak only to people on zero-hours contracts or only to shoppers at John Lewis.
"Our challenge is not to go left or right, to focus on one part of the country above another, but to rediscover the beating heart of Labour.
"And that is about the aspirations of everyone, speaking to them like we did in 1997.
"And what is aspiration? It is about giving every single person the dream of a better life. About helping all of our businesses, small and large, to get on and grow.
"Labour wins when it speaks to everyone and for the whole country, for Middle England but also Scotland, Wales and Northern Ireland.
"And it needs a leader whose voice can carry into all the nations and regions of the UK, be heard in every home, someone who people can relate to, who understands their lives
"I am that person. I can unite this country. And that's why I am standing to be leader of the Labour Party."
Register for free to continue reading
Registration is a free and easy way to support our truly independent journalism
By registering, you will also enjoy limited access to Premium articles, exclusive newsletters, commenting, and virtual events with our leading journalists
Already have an account? sign in
Join our new commenting forum
Join thought-provoking conversations, follow other Independent readers and see their replies