Budget 2015: Where's the money coming from, George?
Chancellor faces questions from influential IFS over how he'll pay for huge savings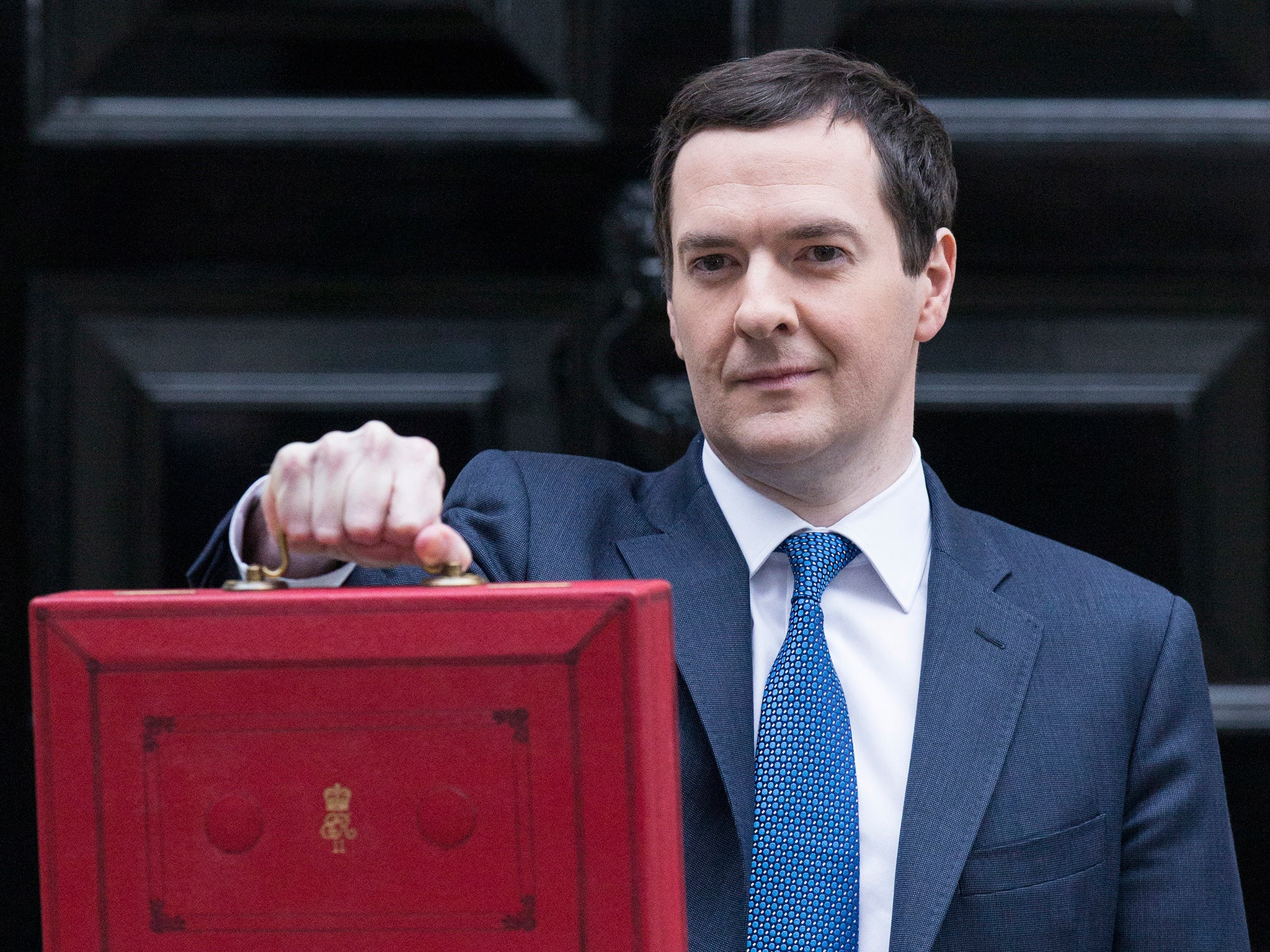 George Osborne came under pressure this morning to spell out in more detail how he would pay for huge savings for the taxpayer announced in the Budget yesterday.
The budget watchdog predicted a "rollercoaster" journey ahead for public spending as cuts go through a "much sharper squeeze" on public spending than "anything seen over the past five years" between 2016 and 2018, followed by a spending spree at the end of the decade.
The government ran a budget deficit of £90 billion this year, with the first surplus expected to come in four years' time.
But we are paying a hefty sum of money in debt interests because of the overall government debt is a staggering £1.5 trillion.
Mr Osborne has said he would find the vast bulk of the savings by cutting welfare spending by £12 billion and clamping down on tax avoidance.
But the head of the influential think tank the Institute for Fiscal Studies said he had failed to set out his plans in sufficient detail.
"He's been saying that for the last two years and has given us almost no details about what that actually looks like," Paul Johnson, the director of the IFS told the BBC this morning.
"I think it's rather disappointing that so far in, we still haven't heard any details about this."
Mr Osborne this morning rejected he was proposing deeper cuts to the budget, insisting austerity would continue "at the same pace as we have had over the last couple of years."
But he refused to give any more detail how he intends to find the savings to plug the £90 billion in the year-on-year public finances.
He could only repeat plans to design a welfare system where "it pays to work", where there are controls on the amounts of money paid out, confirming that this would mean a freeze in working-age benefits following the election.
Budget 2015: George Osborne unveils pre-election package
Show all 7
Discussing his plans for a further £12 billion in welfare savings on a visit to Tilbury in Essex this morning, Mr Osborne said: "I'm not suggesting that these things are easy, but they are necessary if we are going to go on living within our means.
"We've saved £21 billion in this parliament and we need £12 billion in the next ... People can judge me by my track record. I'm a Chancellor who's made these sensible, balanced decisions and we can see the benefits in this massive moment for the UK, when debt as a share of national income is falling.
"Do we want to put that all at risk, do we want our debt to start rising again? That will be the case if we deviate from the plan to go on bearing down on our national deficit and our national debt."
Ed Balls, the shadow chancellor, told the BBC that nothing in yesterday's Budget would be reversed by a Labour government, insisting "nothing very much" had changed.
What remained was "a pretty scary prospect for voters", he said.
"For all his boasts, people are worse-off than they were and the squeeze on living standards has been very severe," Mr Balls said.
"If you look at his plans for the next parliament, as the independent OBR say, the cuts in public spending under the Osborne plan are more severe in the next three years than in the last five."
He added: "His desire to get to an overall surplus by 2019/20 means even bigger cuts in the next three years to our police, our defence forces than we've seen in the last few years.
"I don't think those cuts are going to be possible for George Osborne. He's going to end up either cutting our National Health Service or raising VAT.
"The truth at the election will be, do you want Labour's more balanced, fairer approach to deficit reduction, which focuses on raising wages and being fair, or do you want to go for even deeper spending cuts over the next three years?"
Meanwhile Nick Clegg said neither the Tories nor Labour had a credible plan.
He accused his coalition partners of hitting the working-age poor and said his party would raise more revenue from taxing the rich.
"The Conservatives announced last autumn that they are going to lurch away from that and only nobble the working-age poor and only the working-age poor will make additional sacrifices to balance the books.
"I don't think that's fair, I don't think it's right to ask for £1,500 off the eight million poorest families in this country, which is what the Conservatives want to do."
Under Lib Dem plans, Mr Clegg said "of the roughly £27 billion we think still needs to be found through savings, spending reductions, tax avoidance, welfare reductions and so on, we think about £6 billion of that should come from additional taxes".
He added: "Those taxes should start at the top and work down. It's a basic principle of fairness. You shouldn't do as the Conservatives are doing, which is start at the bottom and work up."
Join our commenting forum
Join thought-provoking conversations, follow other Independent readers and see their replies