Conservative 'secret plan' for £12bn welfare cuts
Proposals include regional benefits cap and taxing disability allowances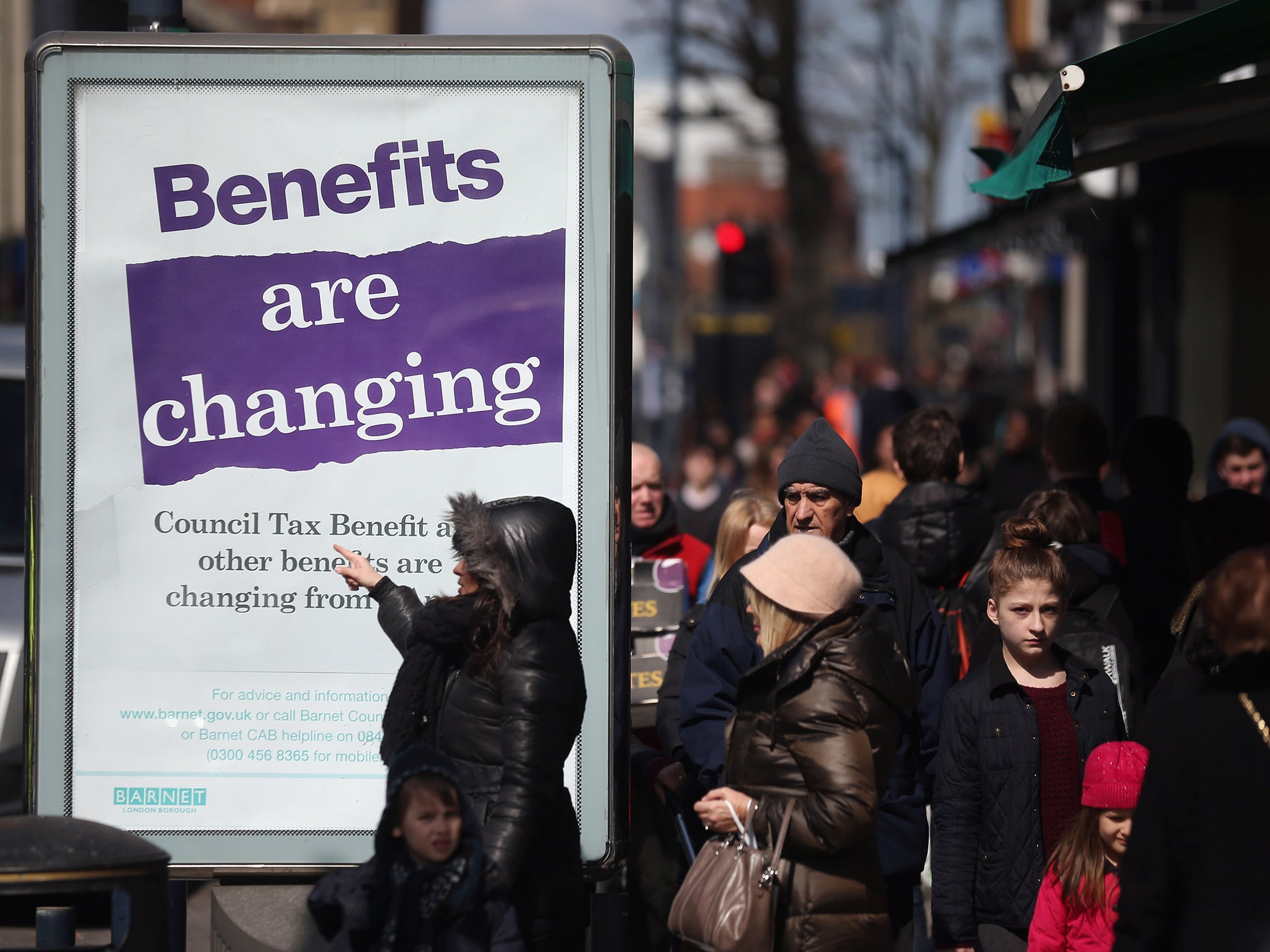 Secret plans for swingeing cuts to benefits have been drawn up by civil servants on the orders of senior Conservatives, it emerged last night.
The proposals, which have been leaked to the BBC, suggest the party is looking at reducing benefits paid outside London, taxing disability allowances and scrapping money paid to all carers except those on the lowest incomes.
The plans are aimed at helping the Tories meet George Osborne's commitment to save £12bn from the welfare budget by 2017-18 as part of plans to eliminate the deficit.
The documents, which have been disowned by the Conservatives, suggest the following measures:
*Restricting the carer's allowance to those eligible for universal credit. The documents suggest that about 40 per cent of claimants would lose out – saving the Government £1bn a year.
*Taxing disability benefits such as the disability living allowance, personal independence payments and attendance allowance (for over-65s who have personal care needs), saving £1.5bn a year.
*Introducing regional benefits caps. The £23,000 total benefit limit would vary in different parts of the country with Londoners, for instance, receiving the top amount due to the higher cost of living.
Budget 2015: George Osborne unveils pre-election package
Show all 7
The documents are also said to suggest limiting child benefit to the first two children and making companies pick up the cost of the industrial injuries compensation scheme.
The Conservatives insisted the proposals were not party policy. "This is ill-informed and inaccurate speculation," said a spokeswoman for the Work and Pensions Secretary Iain Duncan Smith.
"Officials spend a lot of time generating proposals – many not commissioned by politicians. It's wrong and misleading to suggest that any of this is part of our plan."
The BBC said the leaked documents were prepared by civil servants and had been commissioned by Conservative Party officials.
Labour will seize on the documents – which are likely to be routine scenario planning for the election – as evidence of the vast cuts being secretly planned by the Conservatives should they win in May.
It will also increase pressure on the Tories to come up with a clear plan of how they would make the £12bn of savings.
Rachel Reeves, the shadow Work and Pensions Secretary, said: "These plans to hit the disabled and carers were drawn up for Conservative ministers to deliver their extreme cuts plan. The Tories now need to come clean about what cuts they plan to make. If they are ruling out these extreme cuts for the most disabled and carers, then it is clear they will be hitting the tax credits, and support for children, for millions of working families.
"Labour has a better plan to control the costs of social security, by tackling the root causes of spending in low pay and rising housing costs. We will raise the national minimum wage to £8 an hour, promote a living wage, and get at least 200,000 homes built a year."
Join our commenting forum
Join thought-provoking conversations, follow other Independent readers and see their replies