Election 2015: Lord Mandelson says Labour's campaign under Ed Miliband was a 'giant political experiment' and 'terrible mistake'
Former New Labour strategy chief says Miliband set the party back 30 years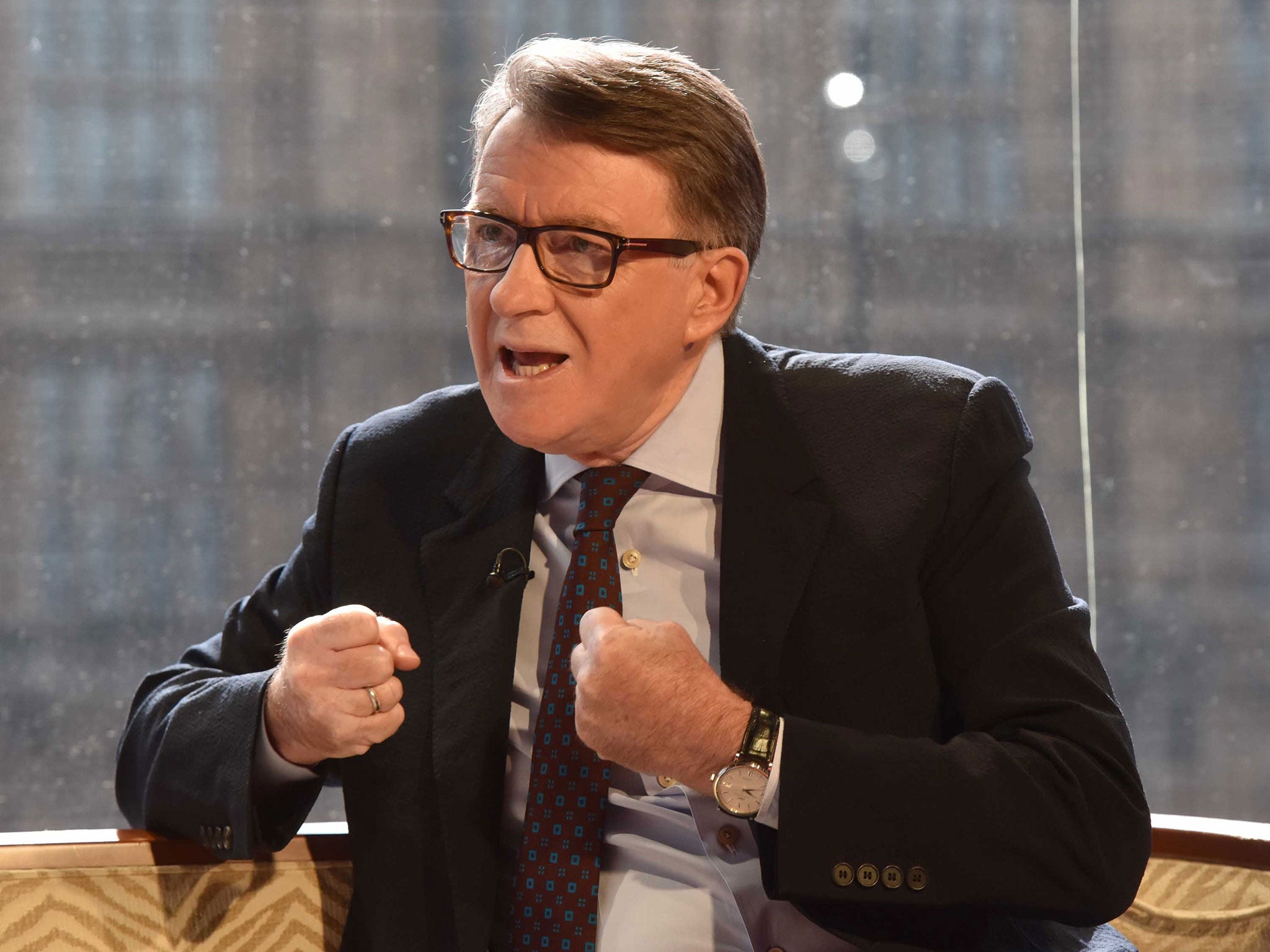 The Labour peer and former strategy chief Peter Mandelson has launched a scathing attack on the party's election campaign under Ed Miliband.
Speaking on the BBC's Andrew Marr Show, the former minister stopped just short of personal accusations against Mr Miliband, who he said had been "passionate and professional" in the months leading up to Thursday's vote.
But Lord Mandelson described Labour's approach under its now-former leader as a "giant political experiment" that went wrong, and said that the situation Mr Miliband left the party in was "akin to sort of challenge we faced in the late 1980s".
Asked later on BBC Radio 5 Live what had been missing from Labour's offer to the nation leading up to the election, Mr Miliband said simply: "An economic policy."
The major political figures who lost out in the General Election
Show all 16
Despite the economy one of the most talked-about issues leading up to polling day, Lord Mandelson said there was nothing in the party's manifesto about economic growth, productivity, new technologies or the scale of the challenges for the country.
And he told Andrew Marr that Mr Miliband had made a "terrible mistake" when he ditched New Labour to take the party towards the left wing.
He said: "In 2010 we were sent out and told to wave our fists angrily at the nasty Tories and wait for the public to realise how much they had missed us.
"Well they weren't missing us and they didn't miss us. Instead they ripped the stripes off our shoulders and that really is the depth of our defeat and the scale of the challenge we face now.
"I think now that the scale of the challenge we face and the need for rethinking and remodernisation of the party is akin to the sort of scale of challenge we faced in the late 1980s. That's how serious it is."
Lord Mandelson described Mr Miliband's famous "predators vs producers" speech on the economy as creating "useless labels". He said it "led nowhere in any serious debate".
Join our commenting forum
Join thought-provoking conversations, follow other Independent readers and see their replies