UK election results: David Cameron to lead majority Conservative Government after extraordinary and unexpected night
The Tory leader pledges to unite the country and 'reclaim the mantle of One Nation' after Tories storm to remarkable victory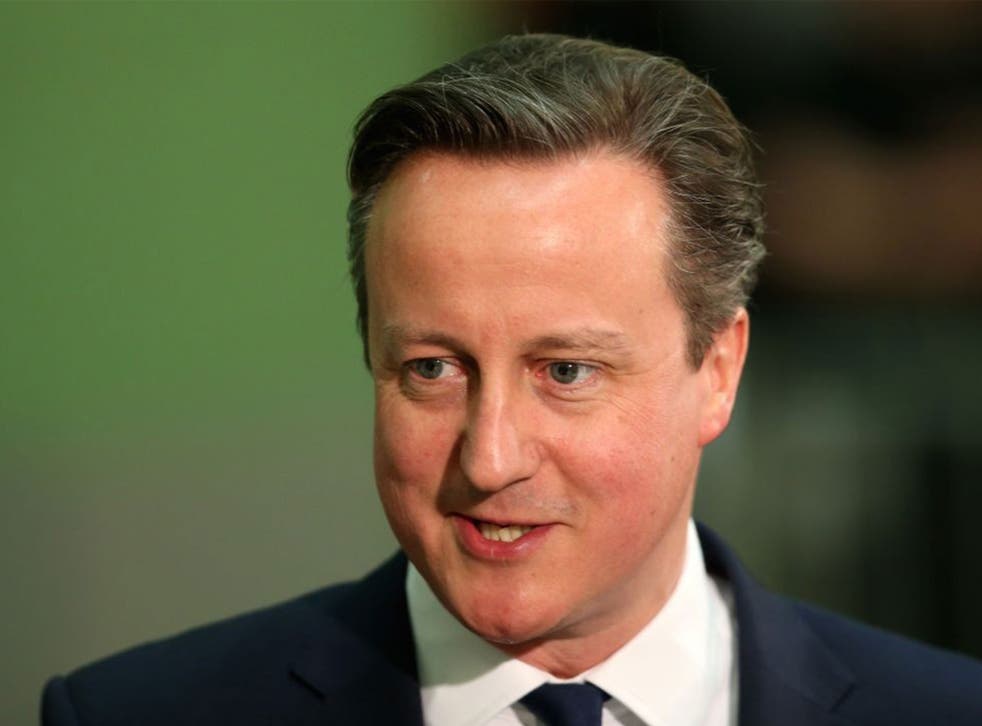 David Cameron is celebrating an extraordinary and unexpected victory as election results delivered him a second term as Prime Minister and the first majority Conservative government for nearly 20 years.
Speaking outside Downing Street, the Tory leader said he had been proud to lead the first coalition government in 70 years.
"I want to thank all those who worked so hard to make it a success and in particular on this day Nick Clegg," he said. "Elections can be bruising clashes of ideas and arguments and a lot of people who believe profoundly in public service have seen that service cut short.
He described Ed Miliband, who resigned an hour before Mr Cameron made his address to the world's media, as someone who "is clearly in public service for all the right reasons".
Laying out his plans to devolve further powers to Scotland, he said the changes would create "the strongest devolved government anywhere in the world".
"In this parliament I will stay true to my word and implement as fast as I can the devolution that all parties agreed for Wales, Scotland, and Northern Ireland. "
On the thorny issue of Europe and the prospect of a referendum by 2017, which threatens to test both the Prime Minister's negotiation skills and the level of support he will now try to command from the back benches, he pledged "to deliver that in-out referendum on our future in Europe".
Best General Election 2015 quotes

Show all 10
Earlier, a triumphant David Cameron hailed his victory as the "sweetest" of all.
In a video obtained by The Spectator magazine, Mr Cameron told supporters at Tory HQ: "I remember 2010, achieving that dream of getting Labour out and getting the Tories back in and that was amazing.
"We've finally done it."
He added: "The pundits got it wrong, the polls got it wrong, the commentators got it wrong."
In a bloodbath of the other party leaders, Miliband, Clegg and Nigel Farage all resigned within an hour of each other.
Mr Miliband's resignation will spark a huge debate over Labour's future direction between his allies on the soft left and Blairites, who doubted Mr Miliband's "core vote" strategy would appeal to centre ground voters.
In Scotland, Labour's casualties included Douglas Alexander, the shadow Foreign Secretary and the party's campaign chief; Jim Murphy, the leader of Scottish Labour, and Margaret Curran, the shadow Scottish Secretary.
"I take absolute and total responsibility for the result and our defeat at this election. I am so sorry for all of those colleagues who lost their seats - Ed Balls, Jim Murphy, Margaret Curran, Douglas Alexander and all the MPs and indeed candidates who were defeated.
"They're friends, colleagues and standard bearers for our party, they always have been and they always will be."
Addressing an audience of noisy and passionate activists at a Westminster venue, he said he was looking forward to spending more time with his family and he thanked the British people for their involvement in his campaign.
"Thank you for the selfies, thank you for the support," he said. "And thank you for the most unlikely cult of the 21st century - Milifandom."
John Curtice, Professor of Politics at Strathclyde University who worked on the exit poll, predicted the Conservatives were on course to win a 330 seats – giving Mr Cameron absolute majority of four seats and comfortably enough to push through the party's main agenda.
Mr Cameron, speaking after he won his Witney constituency in Oxfordshire, set out his priorities if he continues as Prime Minister: "My aim remains simple - to govern on the basis of governing for everyone in our United Kingdom," he said.
"I want to bring our country together, our United Kingdom together, not least by implementing as fast as we can the devolution that we rightly promised and came together with other parties to agree both for Wales and for Scotland.
"In short, I want my party, and I hope a government I would like to lead, to reclaim a mantle that we should never have lost - the mantle of One Nation, One United Kingdom. That is how I will govern if I am fortunate enough to form a government in the coming days."
The early results were in line with an exit poll suggesting that the Conservatives would enjoy a decisive 77-seat lead over Labour. The survey of 22,000 voters for the BBC, ITV and Sky News predicted the Tories would win 316 seats in the new parliament (up from 307), with Labour on 239 (down from 258); the SNP winning 58 of Scotland's 59 seats (up from six); the Liberal Democrats with just 10 MPs (down from 57); Plaid Cymru four (up from three); Ukip with two MPs – their first at a general election– and the Greens two (up from one).
Some results pointed to an overall majority for the Conservatives. In Warwickshire North, Labour's number one target, the Tories increased their slender 54 majority to 2,977. In Nuneaton, the first marginal to declare, the Tories boosted their 2,069 majority to 4,882 in a key Labour target.
John Curtice, Professor of Politics at Strathclyde University, who worked on the exit poll, said Nuneaton could point to an overall Tory majority. He said: "We were expected a one-point swing to Labour in Nuneaton. In practice, with a three-point swing… we now have to take seriously the possibility the Tories could get an overall majority."
The results suggested that the polls during the campaign, showing the Tories and Labour neck and neck, were flawed. There was speculation that "shy Tories" did not want to admit to pollsters they were backing the party and of a "late break" to Mr Cameron's party. Tory strategists have long hoped for a repeat of the 1992 campaign, when a late swing to the party enabled John Major to win an unexpected majority after voters turned away from Labour.
If the poll proves accurate, Mr Cameron would be close to the 323-seat winning line. Although 326 MPs are needed for an overall majority in the 650-strong Commons, in practice the figure is 323 because Sinn Fein, which had five MPs in the last Parliament, does not take its seats at Westminster and the Speaker does not vote.
If the Tories win the 316 seats forecast by the exit poll, Mr Cameron would need the support of the Lib Dems or Democratic Unionist Party (DUP) to be sure of an overall majority in Commons votes. The PM might be tempted to seek another coalition rather than rely on Eurosceptic in tight votes. But he would face strong pressure from backbenchers, whose leaders meet this afternoon, to run a minority government without a second coalition.
The results painted a picture of "a Disunited Kingdom", with Scotland dominated by the SNP and England by the Tories. It could also leave the governing party at Westminster without any representatives in Scotland, fuelling demands for a "new constitutional settlement" with more powers devolved to Scotland – and possibly another referendum on independence. Labour's inquest will focus on a humiliating defeat in its Scottish powerbase, where voters rejected Labour's "vote SNP, get Cameron" warnings.
A Labour source said: "The results in Scotland are clearly very difficult – if the exit poll is right… The next government will have a huge task uniting country."
But Nicola Sturgeon refused to take the blame. She said that if the Tories remained in power, it would be "because Labour failed to beat the Conservatives in England", adding: " SNP MPs will go to Westminster to stand up for Scotland… against a Tory government."
For months, Tory strategists had been hoping for a "crossover point" in which their party would open a clear lead, and were disappointed that it failed to materialise. Michael Gove, the Conservative Chief Whip, told the BBC: "If the exit poll is right, then David Cameron has won a very handsome victory. He will have secured both an advance on seats and outperformed the expectation of almost every commentator."
Such a result, if confirmed today, would be nothing short of a disaster for Labour. The party hoped to be close behind the Tories in the number of seats, which might have allowed Ed Miliband to build an anti-Tory alliance with the SNP, Plaid Cymru ,the Greens and, possibly, the Liberal Democrats.
Lord Mandelson, the former Cabinet minister, told ITV "it would be very difficult" for Mr Miliband to remain leader if the exit poll proved accurate.
David Blunkett, Labour's former Home Secretary, said: "It's a very bad night for us. We are being swept by the tsunami north of the border." Asked if Mr Miliband should resign, Mr Blunkett replied: "I think we should take our time, we should lick our wounds if we have to and we should think seriously."
Register for free to continue reading
Registration is a free and easy way to support our truly independent journalism
By registering, you will also enjoy limited access to Premium articles, exclusive newsletters, commenting, and virtual events with our leading journalists
Already have an account? sign in
Register for free to continue reading
Registration is a free and easy way to support our truly independent journalism
By registering, you will also enjoy limited access to Premium articles, exclusive newsletters, commenting, and virtual events with our leading journalists
Already have an account? sign in
Join our new commenting forum
Join thought-provoking conversations, follow other Independent readers and see their replies