General Election 2015: Britain could be without an effective government for six weeks
The uncertainty stems from constitutional ambiguity and badly-drafted legislation that could result in further political chaos
Oliver Wright
Thursday 02 April 2015 11:59 Comments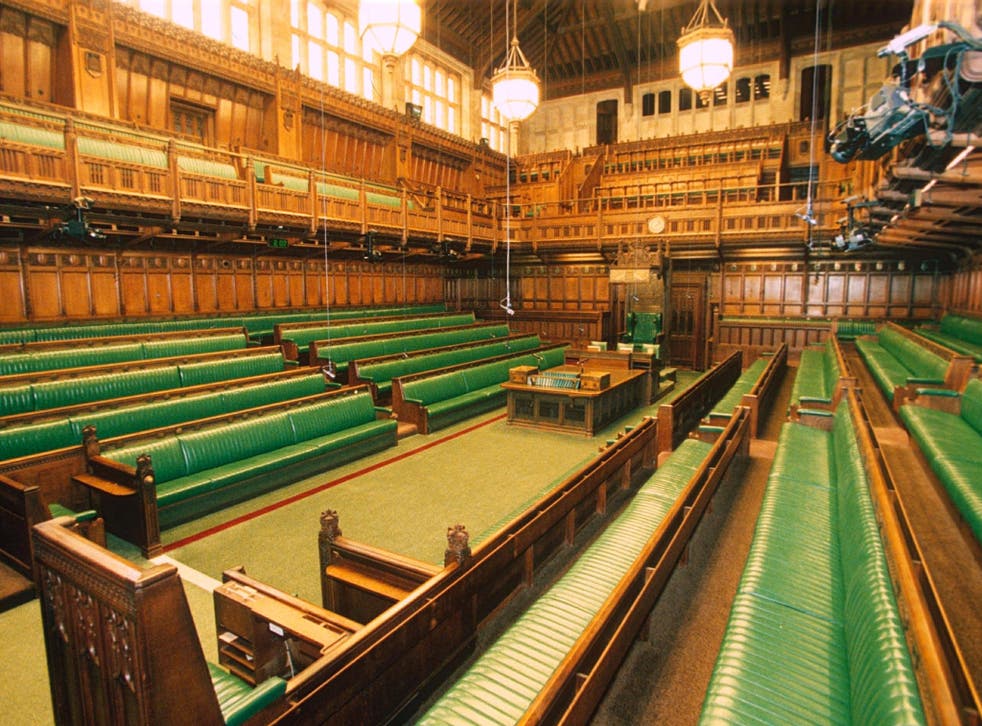 Britain could be without an effective government for up to six weeks after the election because of constitutional ambiguity and badly-drafted legislation that could result in further political chaos.
Experts have warned that flaws in the Fixed Term Parliament Act could result in "ugly and controversial" post-election outcomes beyond the uncertainty caused by an inconclusive result on 7 May.
The Independent revealed on Monday that even if the Conservatives come second to Labour in the election Mr Cameron is likely to remain as a caretaker Prime Minister for up to four weeks after the election because convention dictates that Parliament does not sit until late May.
The Whitehall think-tank the Institute for Government (IfG) is now warning further uncertainty could be caused by the Fixed Term Parliament Act – legislation that ironically was introduced to provide more stable Government.
This legislation stipulates that if Mr Cameron were to lose a vote of confidence in the House of Commons the opposition would then have a 14-day period in which to form a new Government that wins the authority of the House.
But the legislation fails to stipulate whether Mr Cameron should remain as Prime Minister during this period or whether Mr Miliband should take over in the interregnum. It is also unclear under the Act whether, if Mr Cameron loses a vote on his Queen's Speech, he must resign or wait for an official no confidence vote, which conversely he might win depending on competing interests of the smaller parties in the Commons.
Dr Catherine Haddon, a constitutional expert and fellow at the IfG said there was "ambiguity" at the heart of the legislation.
"Let's assume the government loses a vote of confidence, triggering the 14-day grace period," she said.
"Here we hit a big ambiguity at the heart of the legislation: who governs during the next 14 days? Previously, an incumbent Prime Minister losing a vote of confidence would either resign immediately, handing power to a successor; or stay in as a sort of caretaker government while a second election was held. However, the 14-day clock only stops when a new government is approved by the House – and this requires a new government to already be in place: the wording specifically says that the motion must be 'confidence in Her Majesty's Government'.
In pictures: Top 12 wacky candidates seeking your vote in 2015

Show all 12
"And at the point when the previous government has lost a vote of confidence, it may not be obvious that their opponents could themselves win one. So must the outgoing PM immediately resign and pass the reins to the Leader of the Opposition, even if their chances of assembling a parliamentary majority look slender?
"Or should they hang on and await the outcome of negotiations, despite having lost a vote of confidence? Both solutions would be ugly and controversial."
Robert Hazell, Professor of British Politics and the Constitution at University College London, agreed that there was considerable uncertainty over how a future Government might be formed and tested.
"We are in uncharted waters and it is a brave person who gives a confident answer about what might happen," he said
"Suppose that Cameron had not got the numbers [to pass the Queen's Speech] but he had been in intense discussions with the DUP about a Coalition deal and he has not given them everything they wanted, so on the crucial vote they abstain.
"Now, is Cameron expected to resign immediately after losing that first vote or can he seek to do a further deal with the DUP?
"I have argued that in those circumstances he could seek to do a further deal – especially if it is clear that Miliband does not have the numbers [to govern himself]. It would be odd if the new convention was that Cameron had to resign."
The Independent has got together with May2015.com to produce a poll of polls that produces the most up-to-date data in as close to real time as possible.
Click the buttons below to explore how the main parties' fortunes have changed:
All data, polls and graphics are courtesy of May2015.com. Click through for daily analysis, in-depth features and all the data you need. (All historical data used is provided by UK Polling Report)
Register for free to continue reading
Registration is a free and easy way to support our truly independent journalism
By registering, you will also enjoy limited access to Premium articles, exclusive newsletters, commenting, and virtual events with our leading journalists
Already have an account? sign in
Join our new commenting forum
Join thought-provoking conversations, follow other Independent readers and see their replies