General election 2015: Conservative majority will 'erode within months', Alex Salmond claims
The former SNP leader will be joining 55 of his party's MPs in Parliament
Lizzie Dearden
Saturday 09 May 2015 13:51 Comments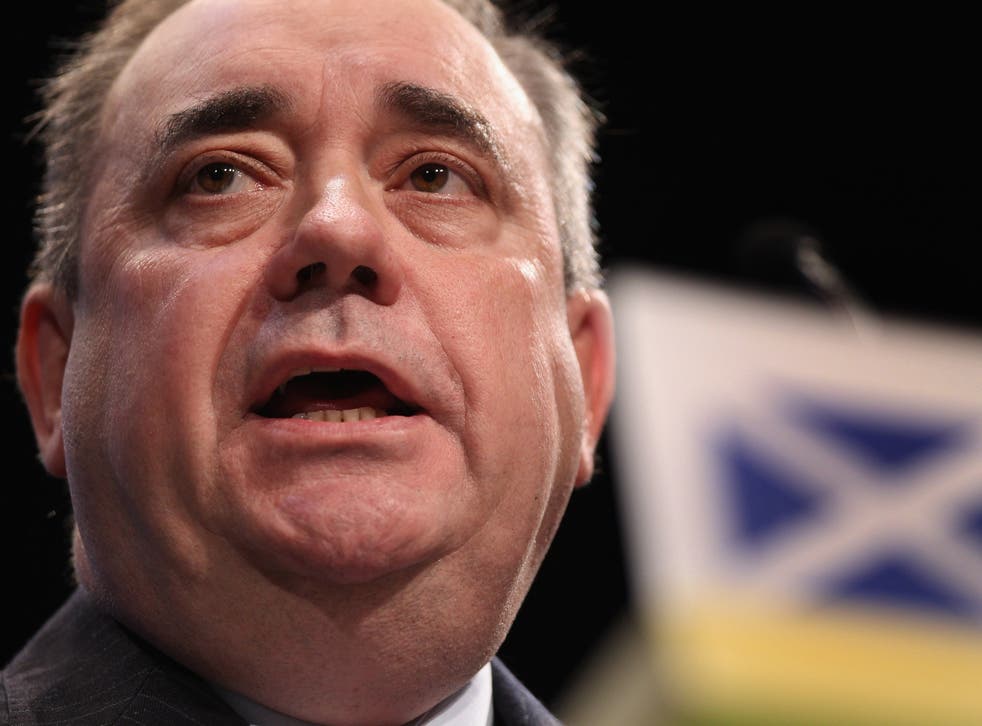 Alex Salmond has predicted that the Conservatives' slim majority will "erode within months" as the Scottish National Party (SNP) "makes the political weather" in Westminster.
The former First Minister told Sky News that David Cameron could find it difficult to push controversial policies through Parliament with his party only 10 MPs ahead of the combined opposition.
"He is facing a range of difficult challenges like Europe, like English votes for English laws, like his continuing campaign against the poor and the dispossessed and the disabled – he's going to run into severe difficulties," he added.
"I don't think that the ground is solid under Mr Cameron's feet and I think there will be huge opportunities for that massive group of SNP MPs to make the political weather in Westminster."
Mr Salmond, who is returning to the House of Commons as the new MP for Gordon after seizing the constituency from the Lib Dems, said he was convinced that Scottish independence was "a question of when, not if".
He told Sky: "Although the Tories have an absolute majority now, that's going to erode and change within - well, not even within years, I suspect within months.
"There will be opportunities to make that voice, that cry of the heart from Scotland, heard loud and clear."
Best General Election 2015 quotes

Show all 10
Although he admitted that the general election result was not a mandate for an independence referendum, Mr Salmond believes he will see Scotland secede in his political lifetime.
In the meantime, he said his party would push to "shift the UK Parliament away from austerity towards progressive politics".
The SNP leader, Nicola Sturgeon, is joining her newly-elected MPs today as they continue to celebrate unprecedented gains, taking 56 of the 59 seats north of the border as the Labour and Lib Dem vote collapsed.
She has warned the Prime Minister that "it cannot be business as usual" and he has vowed to continue to implement devolution plans as quickly as possible.
Register for free to continue reading
Registration is a free and easy way to support our truly independent journalism
By registering, you will also enjoy limited access to Premium articles, exclusive newsletters, commenting, and virtual events with our leading journalists
Already have an account? sign in
Join our new commenting forum
Join thought-provoking conversations, follow other Independent readers and see their replies