General Election 2015: Conservatives accused of pushing for another Scottish referendum
The Tories are undermining the Lib Dems' efforts to stop the rise of the SNP in Scotland, says Willie Rennie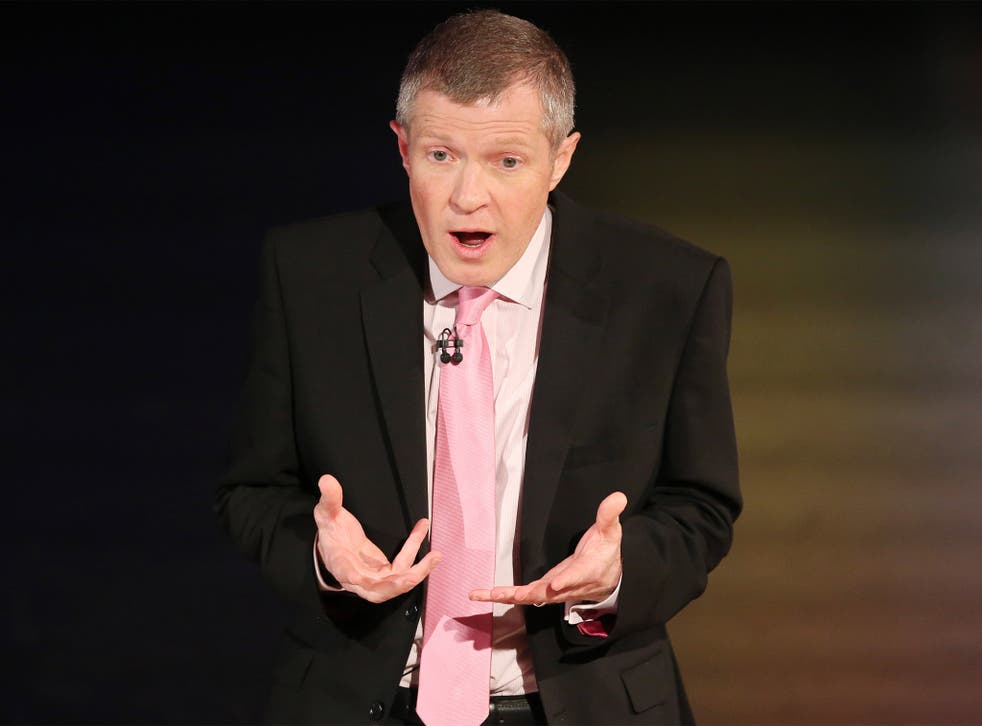 The Conservative Party are pushing the UK towards another referendum on Scottish independence by deliberately "talking up" the SNP in Scotland in the hope of damaging Labour, it has been claimed.
Attacking the Tories' tactics north of the border, the Scottish Liberal Democrat leader Willie Rennie said David Cameron had also provoked a surge in support for the nationalists by raising the prospect of English votes for English laws "within minutes" of the referendum result being announced in September.
He added that high-profile Conservatives such as George Osborne appeared to be playing a "bizarre tactical game" by praising the performance of SNP leader Nicola Sturgeon after the UK leaders' debates.
"I don't doubt the Conservatives' loyalty to the United Kingdom but their actions show they are putting their party before their country," Mr Rennie said. "It's a dangerous game to play that can only serve to boost the SNP and risk the economic recovery."
Campaigning in North East Fife, he added that the Tories were undermining his party's efforts to stop the rise of the SNP in Scotland by attempting to "divide the non-SNP vote" in the 11 Westminster seats currently held by the Lib Dems.
Ms Sturgeon has sought to play down suggestions that the SNP will seek to get another referendum back on the Westminster political agenda if it has a high number of MPs after 7 May, telling ITV viewers on Monday night: "If you vote for the SNP you are not voting for independence."
But a Liberal Democrat source told The Independent this was "absolute nonsense", adding: "The long game here is simply more seats for the SNP, and eventually we'll be back to a referendum. If you play it forward, that legitimises their mandate.
"They're currently saying it's not on the agenda, but after 2016 they'll be agitating for another referendum. The Tories need to move aside in our 11 seats to stop this from happening."
In pictures: Experts' predictions for the General Election - 11/04/15

Show all 10
However, Scottish Conservative leader Ruth Davidson said it was "utterly pathetic" of Mr Rennie to suggest that she should not campaign in her local constituencies.
"Independent individual seat polling shows a number of sitting Lib Dems are already on third place and out of the race," she added. "People should vote for what they believe in at this election and not have their head turned by desperate parties peddling half-truths to try and save their own skins."
Alex Salmond, the former SNP leader, said the Liberal Democrats had "totally alienated" their former supporters across Scotland by doing a deal with the Tories after the last election.
"No one who voted Lib Dem five years ago thought they were voting for Tory Government – and very few will vote for them five years later after that experience," he added.
---
The Independent has got together with May2015.com to produce a poll of polls that produces the most up-to-date data in as close to real time as is possible.
Click the buttons below to explore how the main parties' fortunes have changed:
All data, polls and graphics are courtesy of May2015.com. Click through for daily analysis, in-depth features and all the data you need. (All historical data used is provided by UK Polling Report)
Join our new commenting forum
Join thought-provoking conversations, follow other Independent readers and see their replies